Users can now add end dates when deactivating a test or document. This gives Vanta users more control of test and document dates and the ability to temporarily deactivate or pause a test to fit your organization's needs.
Temporarily Deactivating a Test
From the left-hand navigation panel, select Monitors
From the Monitors page, click in to the test you would like to deactivate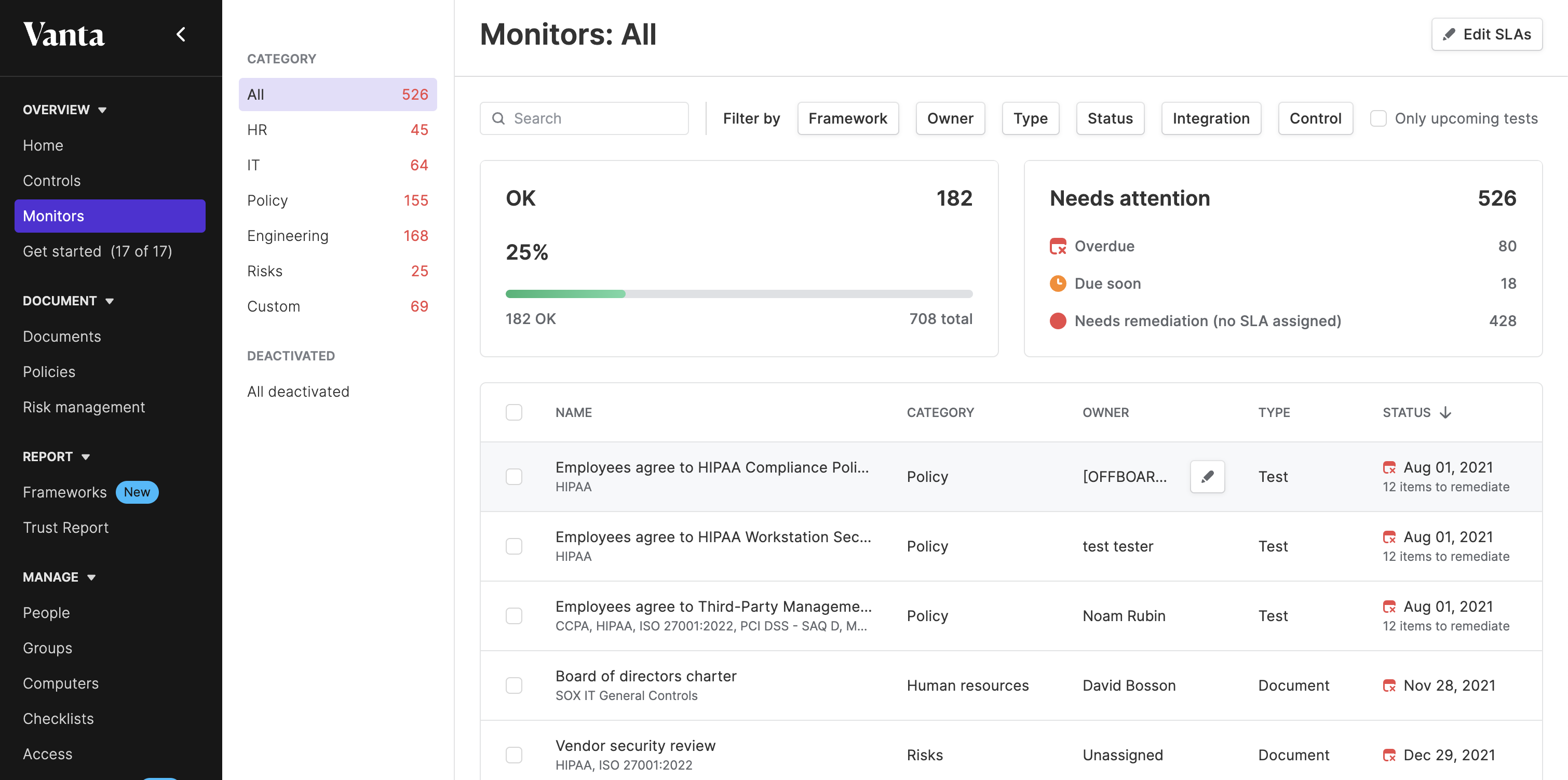 From the top right-hand corner, select more and click Deactivate Monitoring

From here, select

Deactivate indefinitely: Deactivate until a user manual reactivates the test.
Deactivate until a specified date: The test will remain deactivated until the date chosen. When the selected date arrives, the test will automatically be reactivated.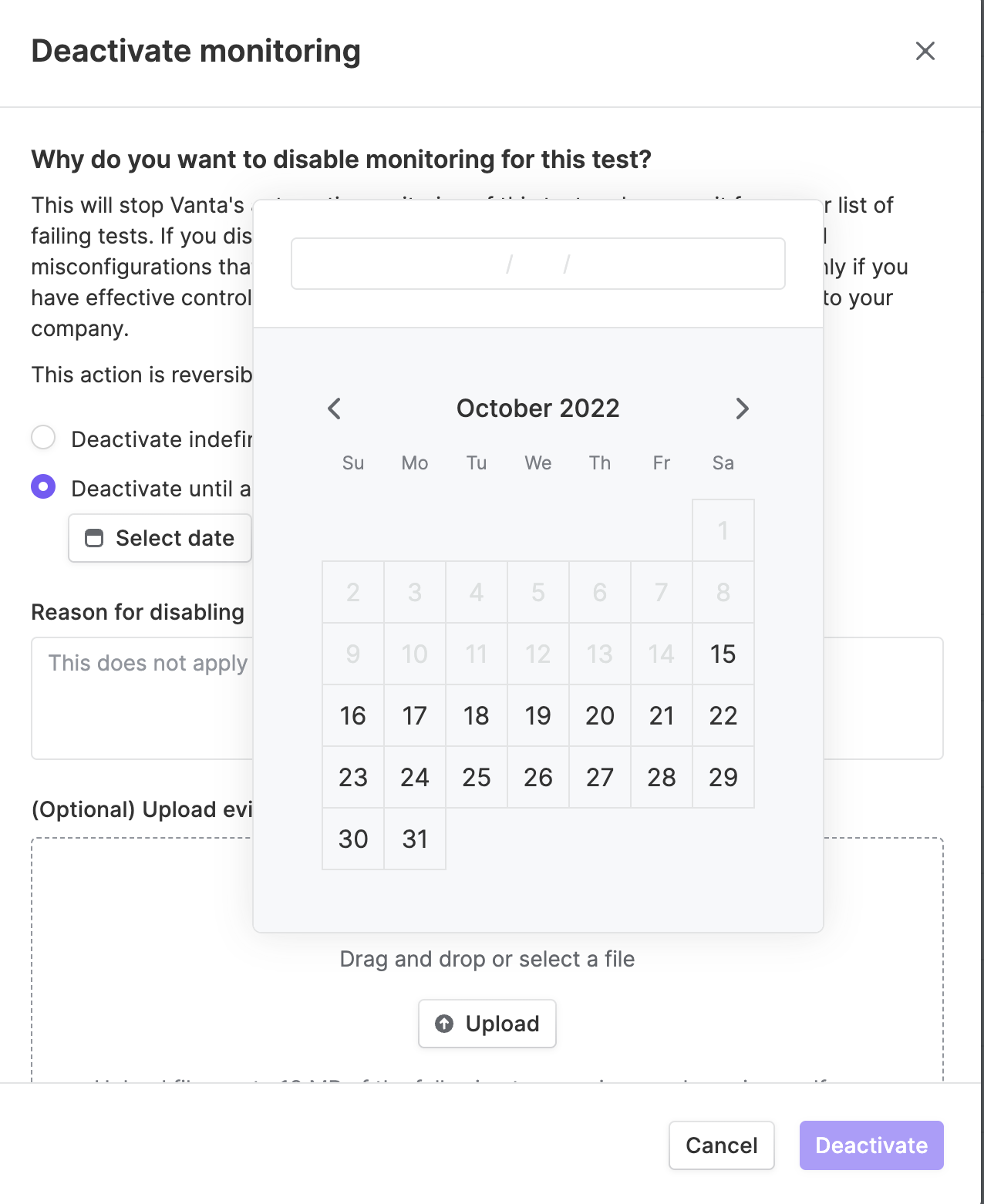 Select Deactivate
The test will be Automatically reenabled on the selected date