There are times when there may be a large number of users or resources appearing in scope for a connection on the Integrations Page. Rather than marking these users or resources individually, you can type in a keyword or shared email domain in the search field of the integration and mark all in or out of scope to save time.
Procedure
Navigate to the desired connection on the Integrations Page

Click Manage next to the connection, then Edit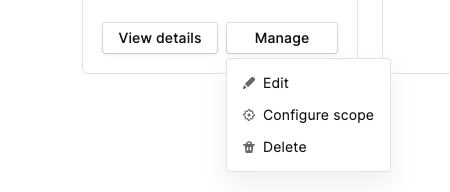 If viewing the Identity Provider or HR integration, you can type in a common email domain that the users may share (e.g., google.com or vanta.com). If looking at cloud resources, searching by a keyword like 'test' can help populate resources with that word listed.

Once you've validated that all users or resources are showing, you can select Mark All In or Mark All Out. This will make the scoping change for all items appearing.
Additional Resources
Updated