When syncing policies from Confluence, Vanta will be looking for the policy label.
Add Policy Label
Log into Confluence and mark any Confluence pages with a policy label that Vanta should pull in.
Navigate into the page and click the +Add label button on the bottom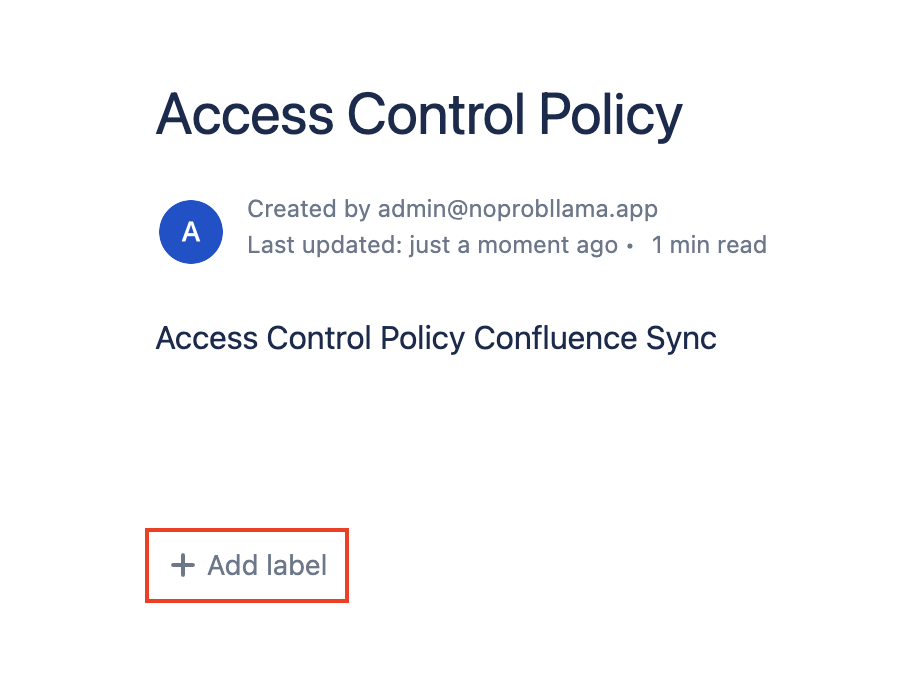 Next, add the label policy
Sync Policy in Vanta
Once your Confluence pages have the policy label added, the next step is to sync the policies into Vanta.
Click the Start button next to the policy you wish to create or navigate to the previously created policy.
Under Start a new version, click the Sync a file option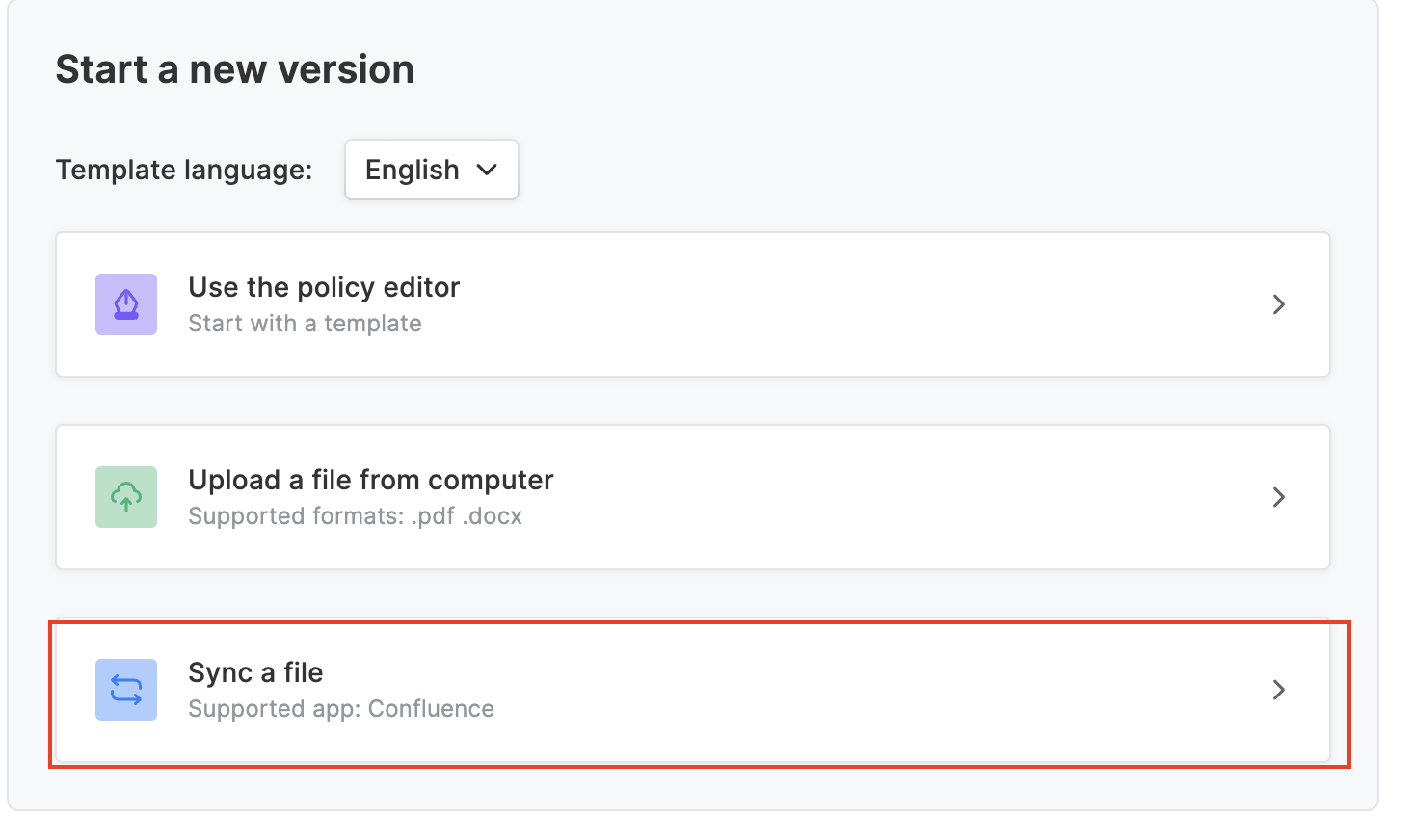 This will pull up a list of policies from Confluence that have the policy label you added in previous steps.

Select the policy you wish to sync. This will then create a new version to go through the approval flow.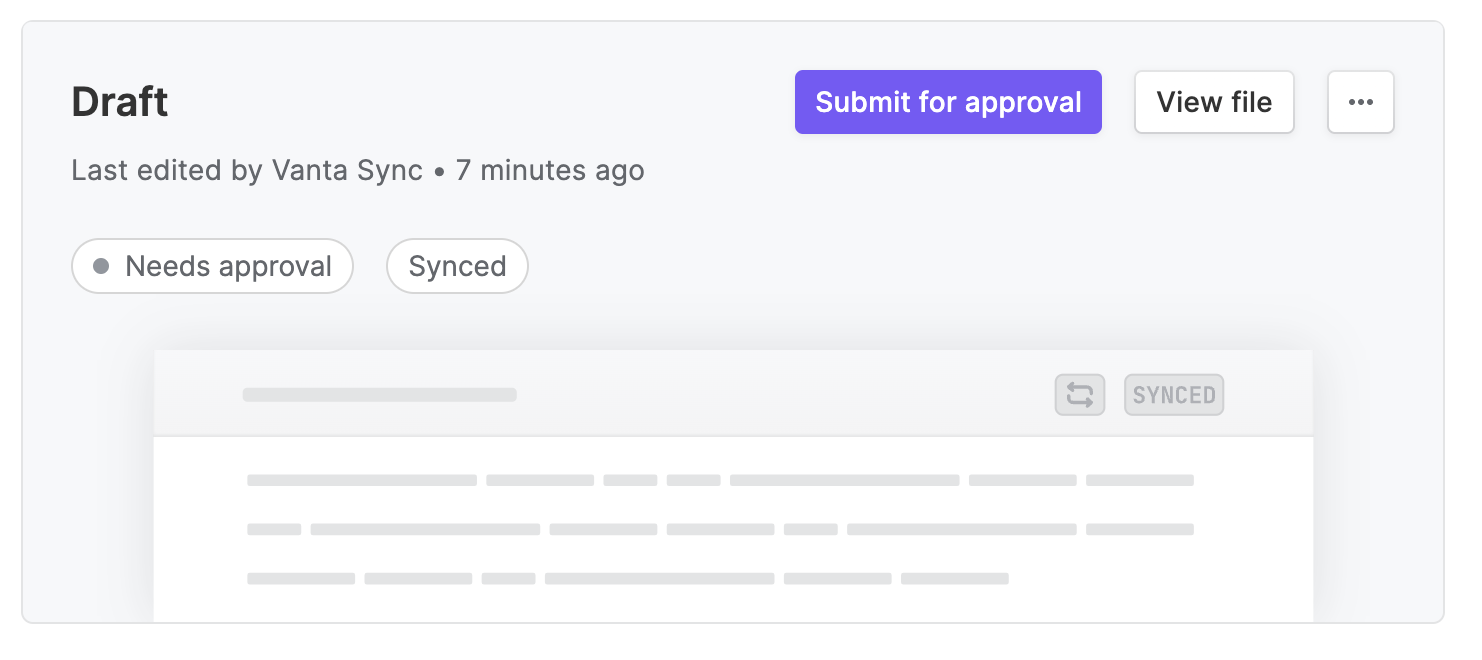 Edit a Policy in Confluence
When needed, edit the policy in Confluence
Vanta regularly fetches any synced policies and will detect when a change has been made, triggering the approval flow.
Policies are synced from Confluence into Vanta once an hour, but will not affect any previously approved policies.
Updated