If your organization is interested in pausing a standard, you can snooze the standard within Vanta. This can be helpful if your organization wants to focus solely on other Standards without notifications and reminders being sent. Keep in mind that if a standard is snoozed, Vanta will continue to collect data for the standard in the background, so you won't lose any history during the period a standard is snoozed.
Snoozing a Standard
From the left-hand navigation panel, select Settings
Select Standards
A list of your standard will appear on the stage
Select Snooze next to the standard you would like to pause temporarily.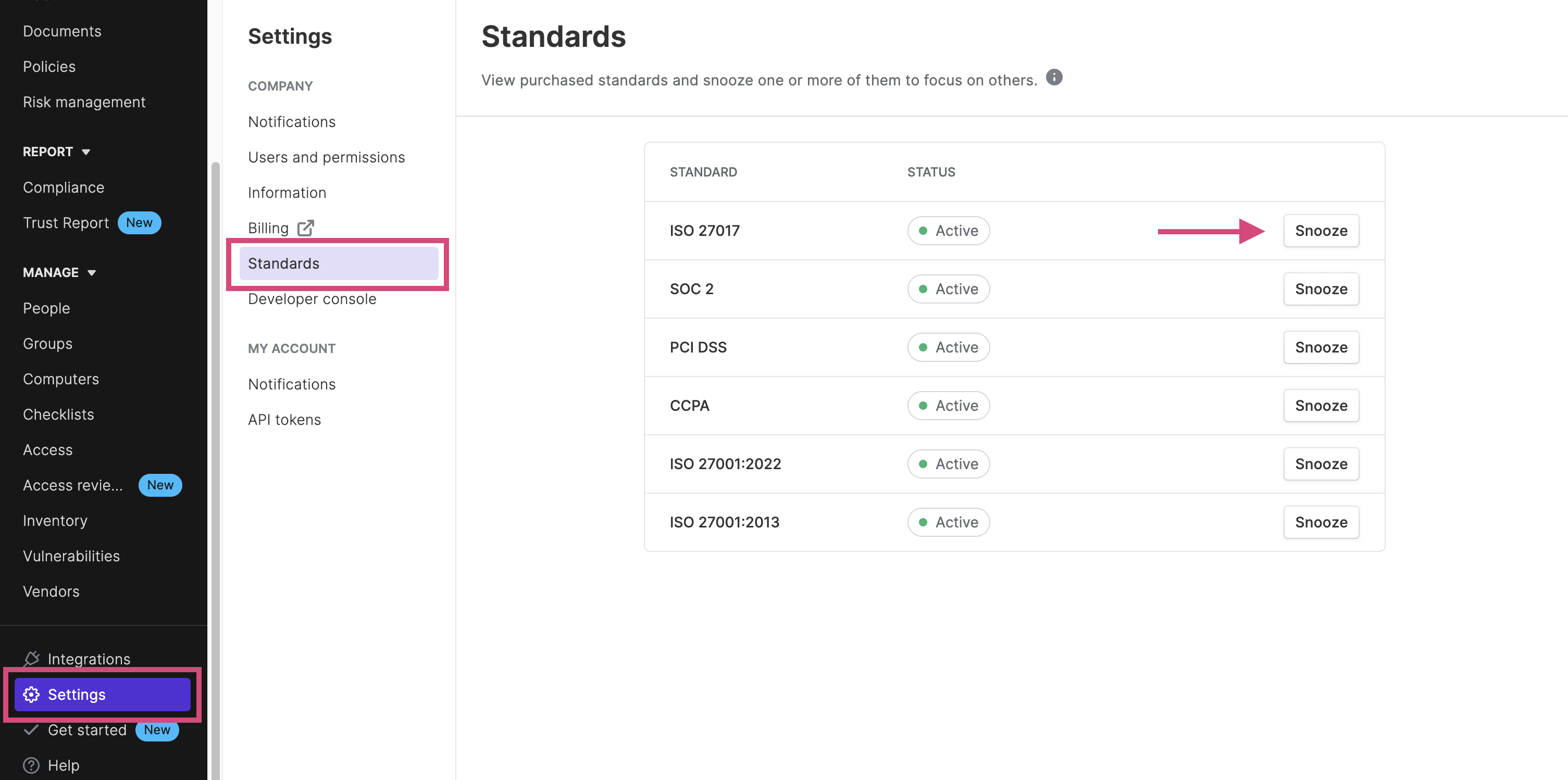 Choose the timeframe in which you would like the standard to be paused

Pre-selected future date: A predefined number of weeks
Custom date: Choose a specific date to resume the standard

For the duration a standard is snoozed, Tests, Documents, and Policies associated with just that standard will be hidden in Vanta, and you won't get notifications about them.
Vanta strongly recommends ensuring a standard is not snoozed around the time of an audit.