The integrations used by your organization power Vanta. The more you integrate, the more Vanta can monitor and help your company maintain security and compliance. For more information on Integrations, check out the Integrations section in our help center!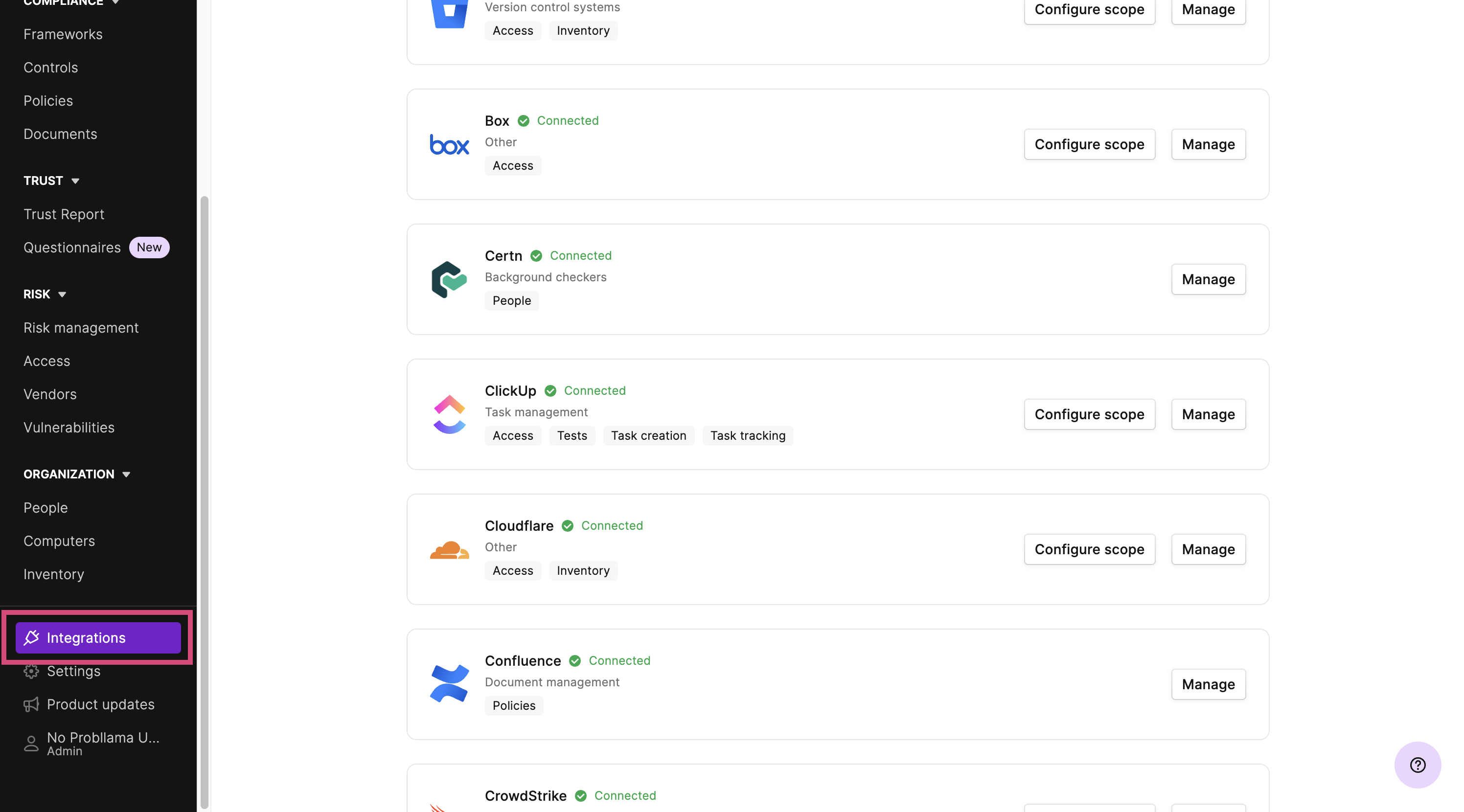 Accessing the Integrations Page
From the left-hand navigation panel, select Integrations
The integrations page will show you

Connected: A list of integrations that have been established with Vanta
Available: A list of integrations that are available to connect with Vanta
Connected Integrations
If any of your connections are experiencing issues, Vanta will prompt you to reconnect from the notification at the top of the page.

You can also configure the scope of your existing integrations by selecting Configure Scope

From here, you can establish what should be marked in-scope and what should be marked out-of-scope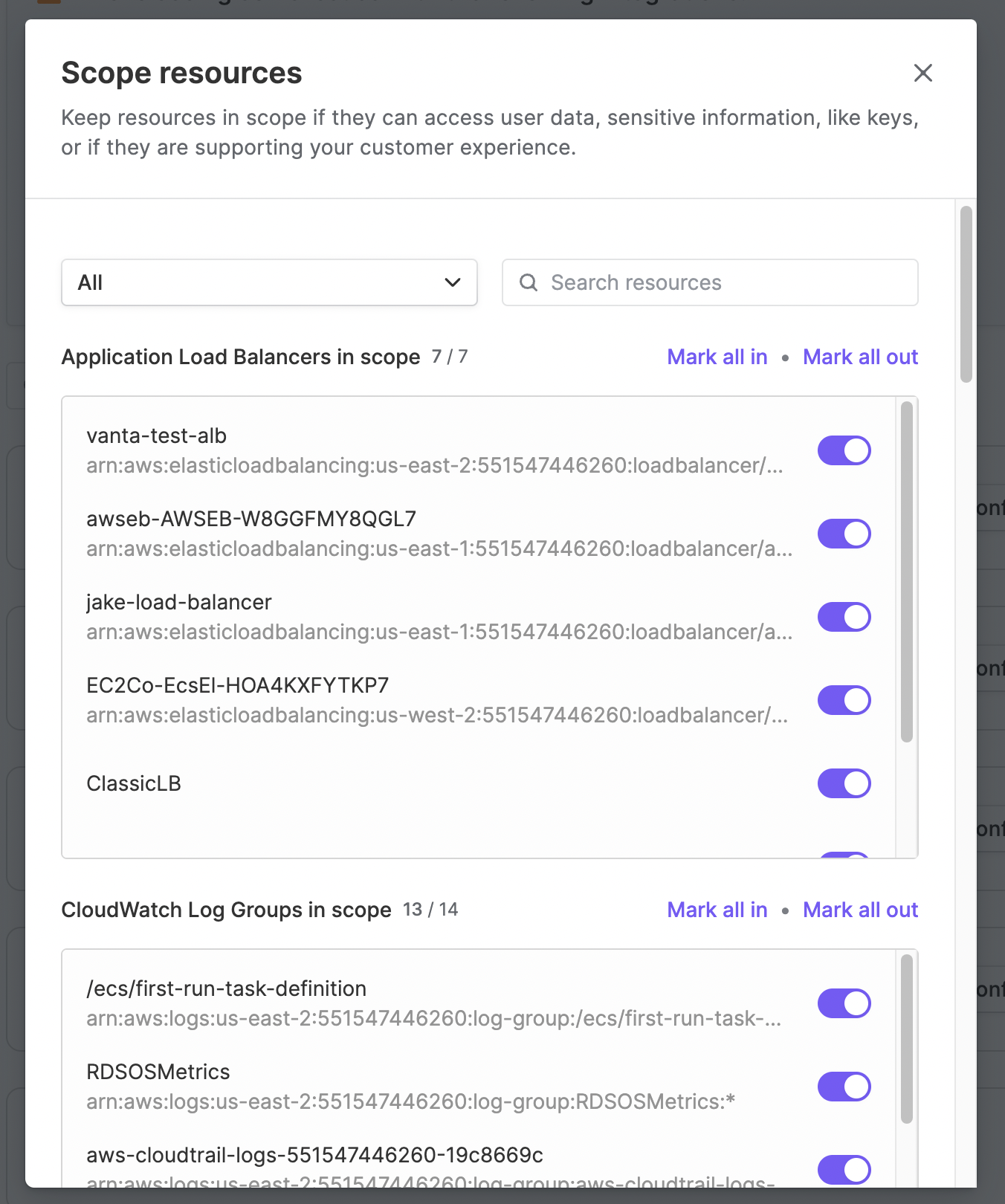 You can also use the search bar to find a specific integration

Available Integrations
Available integrations are connections available that your organization has not yet utilized.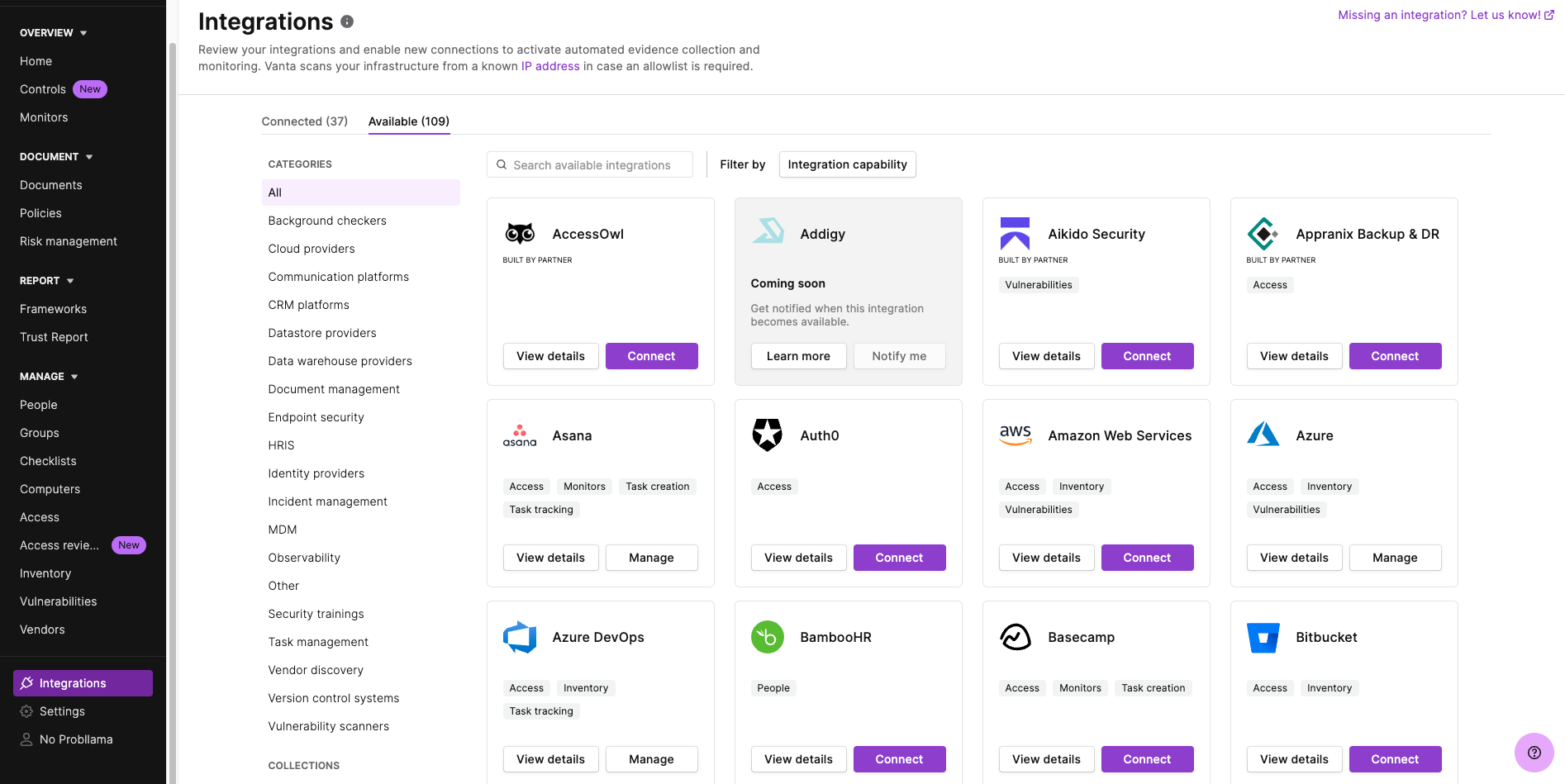 From here, you connect platforms to Vanta by selecting Connect and following the prompts.
Is there an integration you would like to see available? Let us know! Integration Feedback Form
Updated