Vanta allows you to create a custom task in your security checklists. Admins who want to go beyond the default employee security tasks can do so with less effort.
Adding a Custom Task to an Existing Checklist
From the left-hand navigation panel, select People -> Checklists
Open any checklist from the list by clicking the checklist title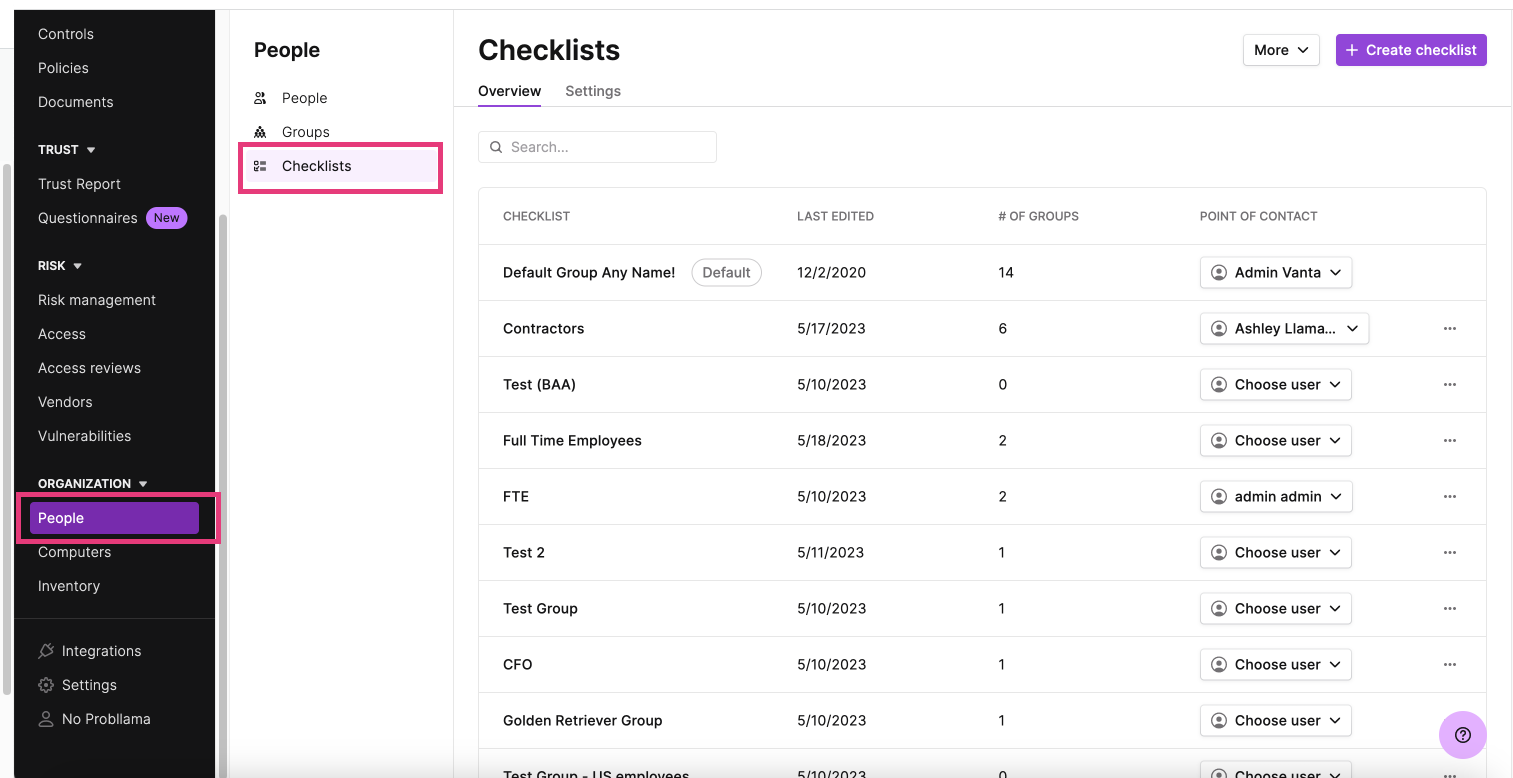 Scroll to the bottom of the page to Custom Tasks and enable them

Select + Add Custom Task
Complete the information and select Create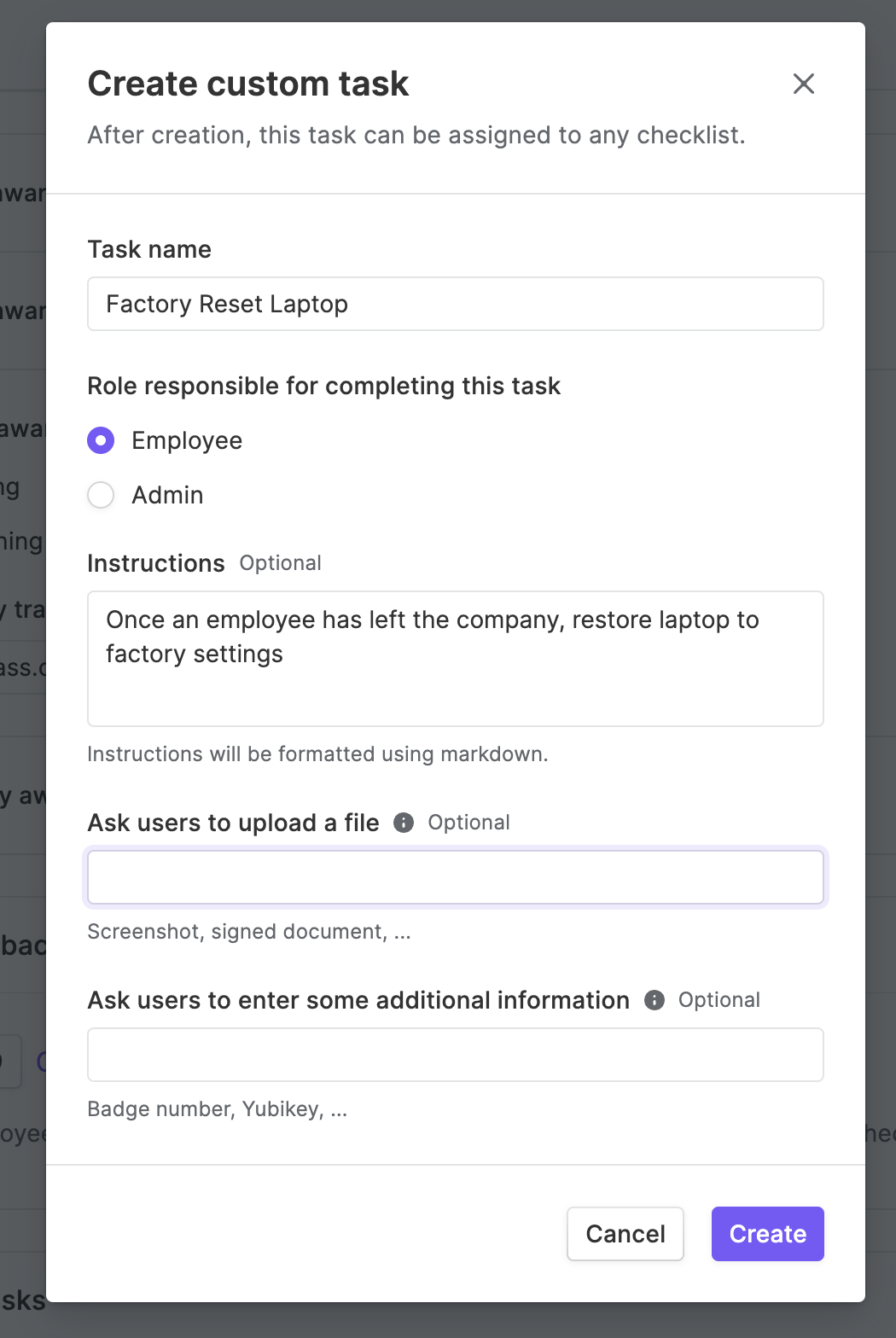 Ensure that you set a Start Date for the custom tasks by first selecting the task's checkbox on the left, then choose a start date:

After selecting a Start Date, ensure to choose the Save checklist on the top right:

Adding a Custom Task to a New Checklist
Select Create Checklist from the Checklists page
Complete the required steps
When on Step 2, Ongoing Tasks, there is an option to create Custom Tasks or add already made custom tasks to the Checklist
Common Issues
I am unable to select a task from the custom tasks list

Ensure that you've enabled custom tasks for the Checklist!

I am unable to set the start date for a custom task

Ensure that you've selected the custom task that you'd like to set the start date on the left side of the page:

I want to include a link to an external training website
Instructions can be formatted using Markdown syntax. To include a hyperlink for an external website, use the following syntax:
[title](https://www.example.com)
A quick cheat sheet to Markdown syntax can be found at markdownguide.org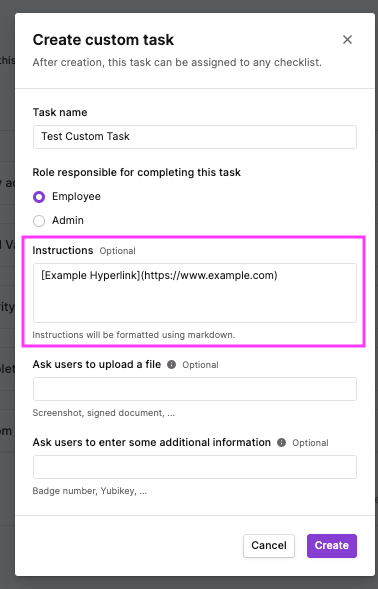 Updated