When the Jira integration is connected to your Vanta instance, all user accounts from Jira are tracked on the Access page. In order to trigger offboarding for one of these accounts, an administrator will need to remove the account from their Jira instance rather than suspend it. This article will go through the steps needed in order to trigger offboarding for a Jira account.
Prerequisites
Administrator Access to Jira

Administrator Access to Vanta
Procedure
Go to admin.atlassian.com and select your organization (if you have multiple), in the example below, we will choose noprobllama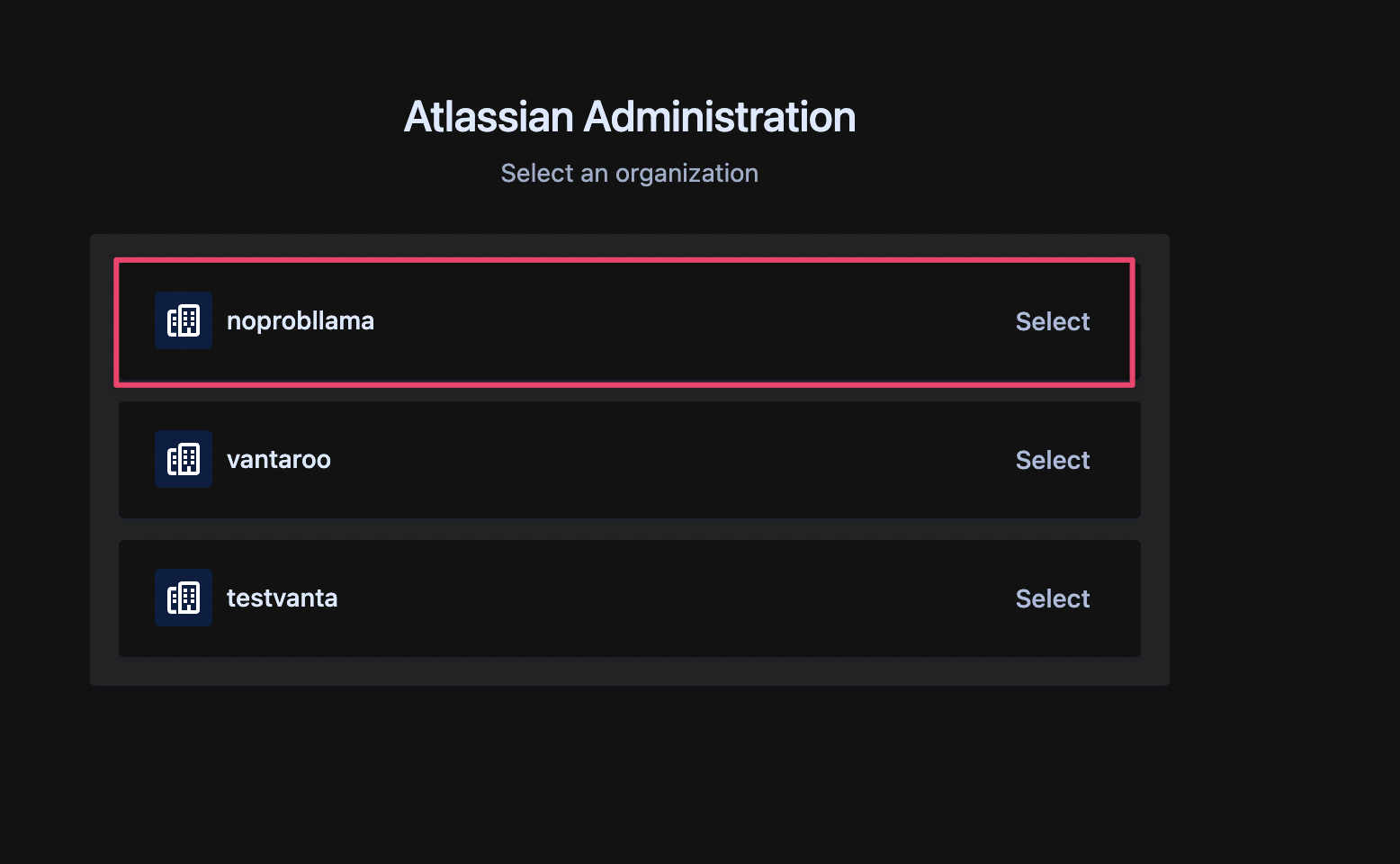 Select the third menu option, Directory, from the top-level menu

You should be taken to a page that lists your users; if for some reason it does load, select Users from the left-hand menu

Find the user you wish to offboard and click on their avatar or click the three dots [...] and then click the first option; show details

You should be taken to a details page, and on top of that page, select the three dots again [...] and select Remove user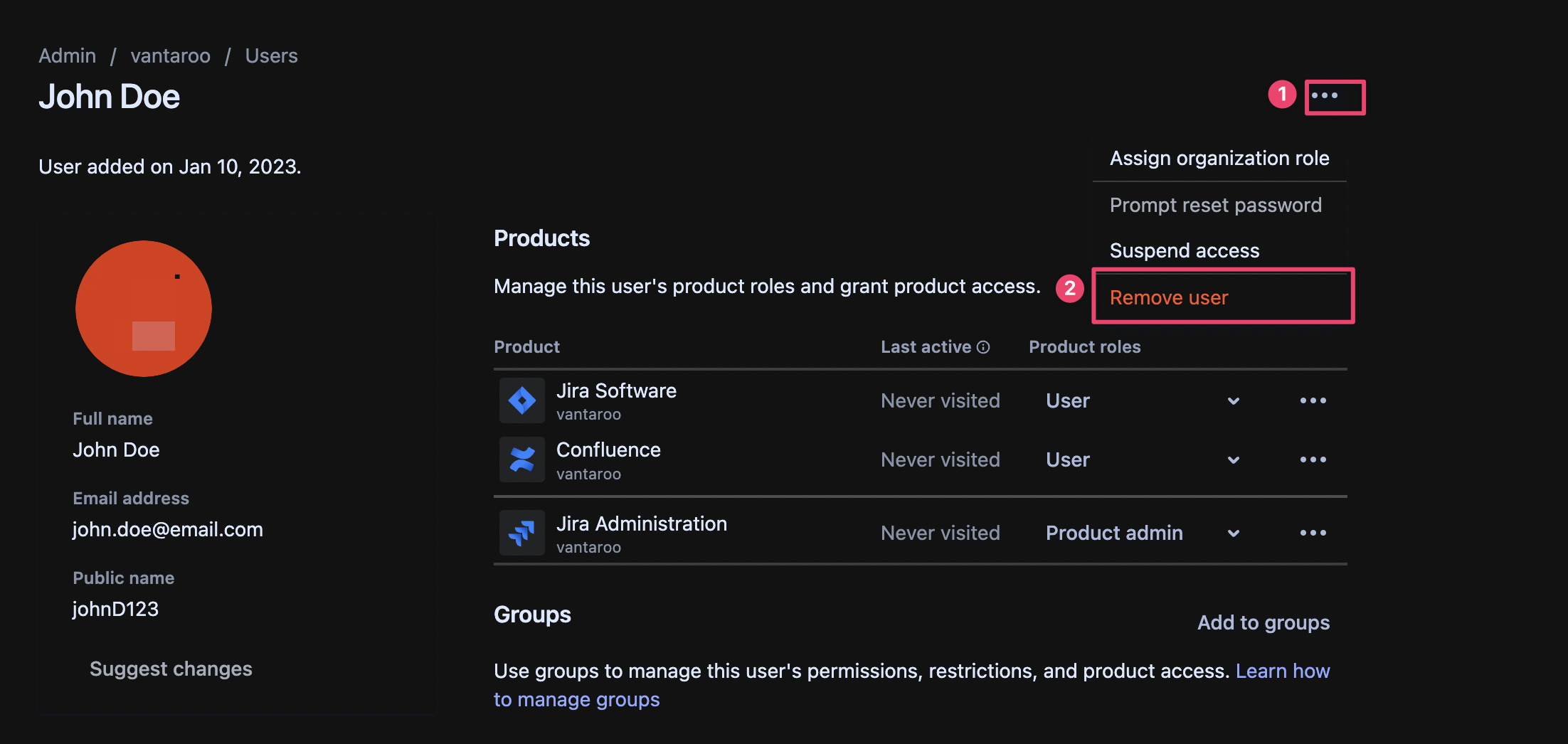 Common Issues
What if I want to suspend a user rather than remove them?
Suspending does not trigger offboarding in Vanta; there is no way around this. This is because suspended accounts can be reactivated giving users access to the site again, so the access has not been fully removed.
What if I want to suspend an account temporarily and reactivate it at a later time?
Administrators can mark the account as 'Not a Person' if no actual person will be using the account. When the account owner begins to use it again, an administrator can re-assign it back to them. You can do this by following the steps in this article linked here under the Assigning & Reassigning an Account section.

I removed the account from Jira, but it is still not reflecting as offboarded on the Access page
Due to rate limits and the number of users in an organization, these changes may take more than the usual hour to reflect in Vanta. If more than 3 hours have elapsed and there has been no change, please contact Vanta support with a screenshot showing the account no longer exists in your Jira Instance.
Additional Resources