Sentry.io allows customers to connect tools like Vanta using Organization Level Tokens and OAuth2 Client Credentials. This is read-only integration, Vanta fetches users from sentry.io but does not provide the ability to create anything.
Connecting Vanta & Sentry.io
To install this app, your user must be an organization Owner.

Access the setting panel from the left-hand navigation bar on the Sentry.io homepage

Select the Integrations option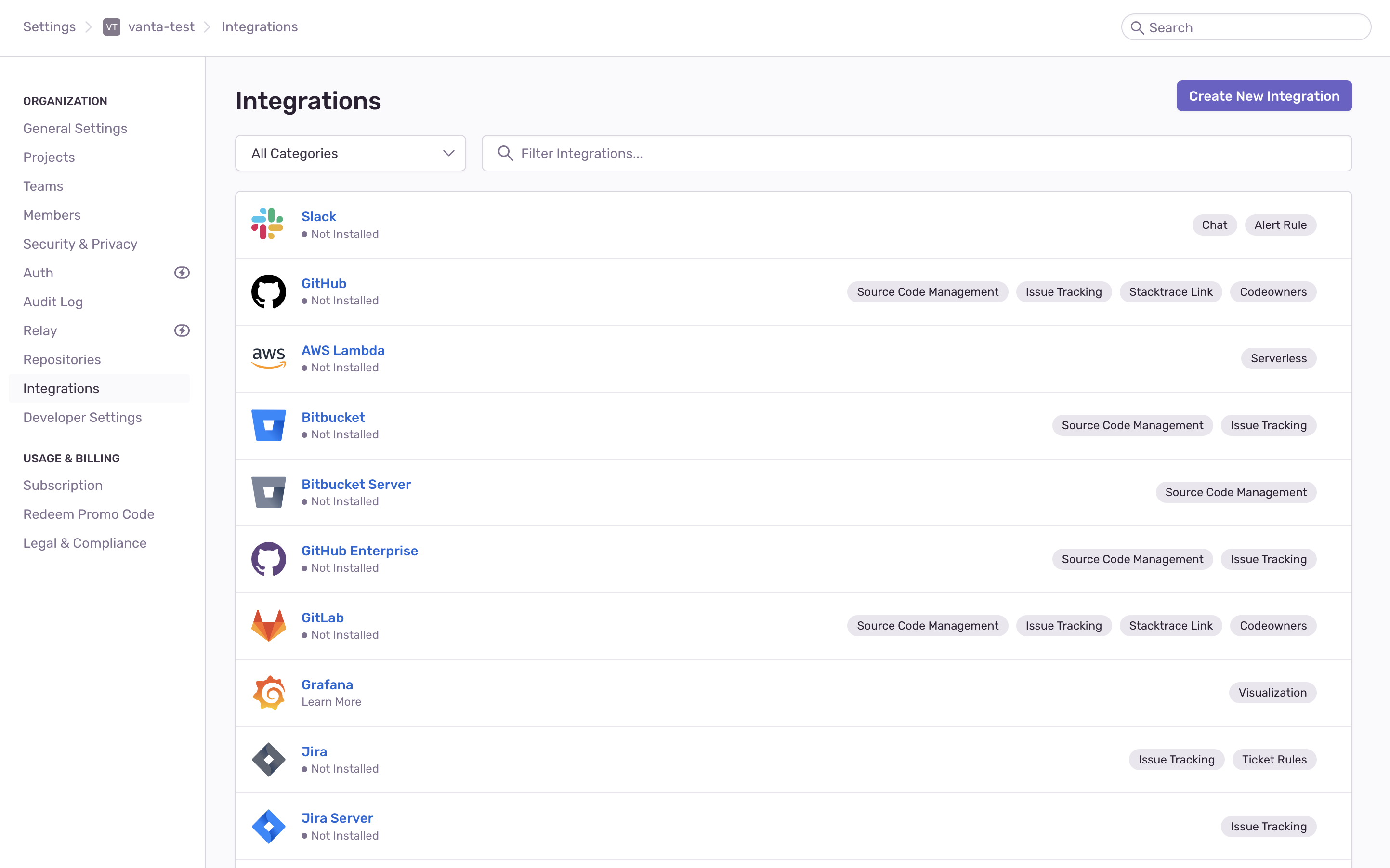 Search for Vanta from the top search bar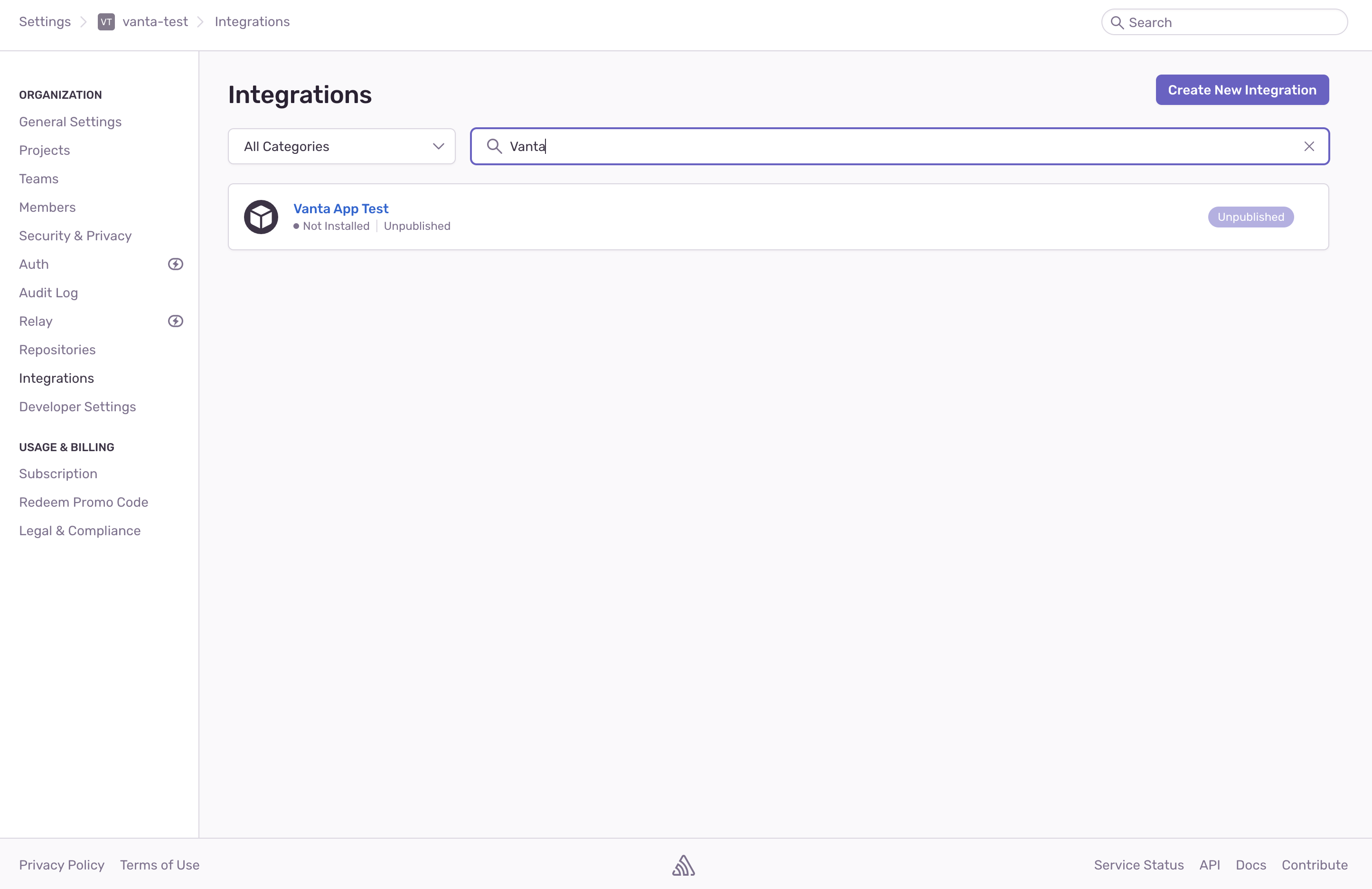 Click on the Vanta App and hit the Accept & Install button.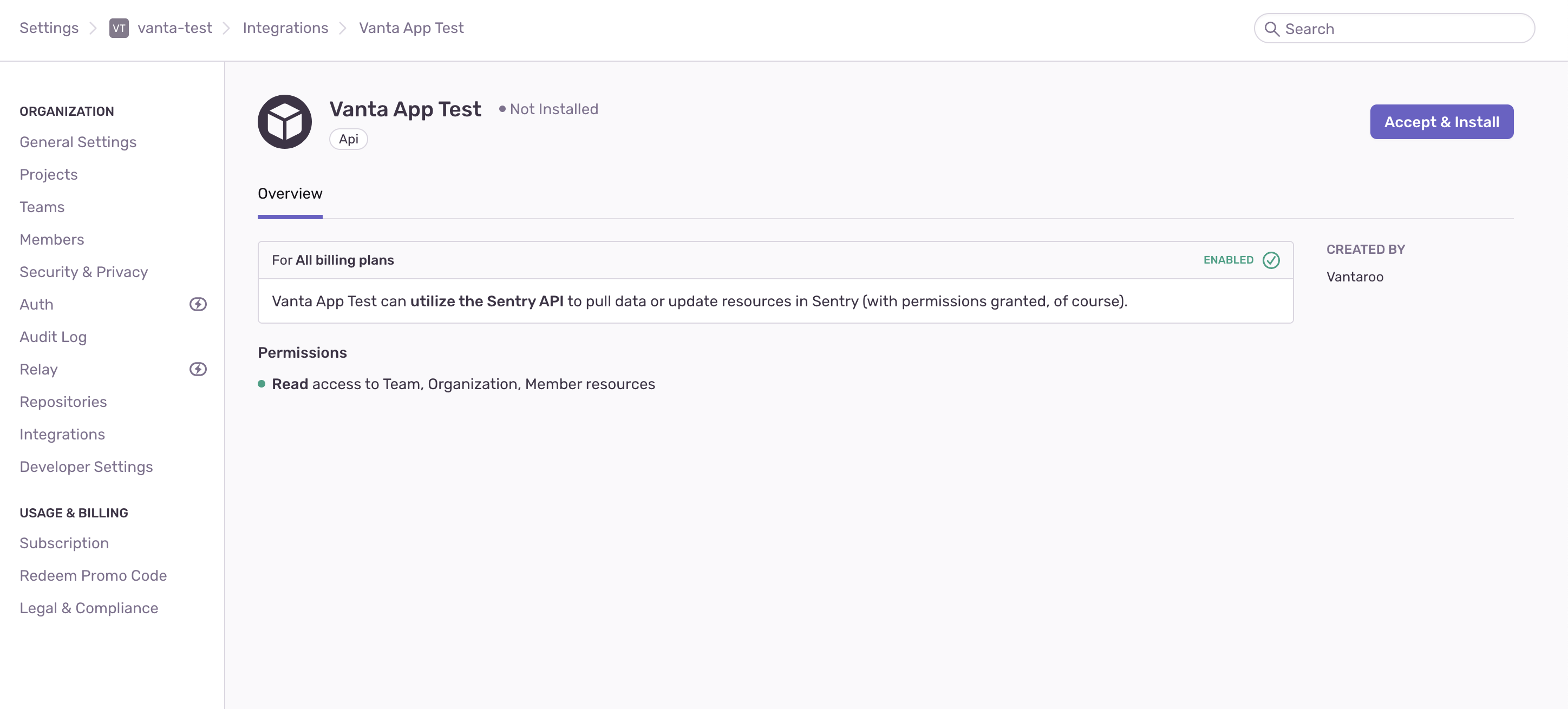 This will redirect you to Vanta's app, where you can view the integration from Vanta's integrations page.