Accessing Checklist Settings
Select People from the left-hand navigation panel
Select Checklists
Select the Settings tab
On the Checklist Settings page, you can:
Configure predefined SLAs for employee tasks during onboarding and offboarding

Deactivate an employee task across all checklists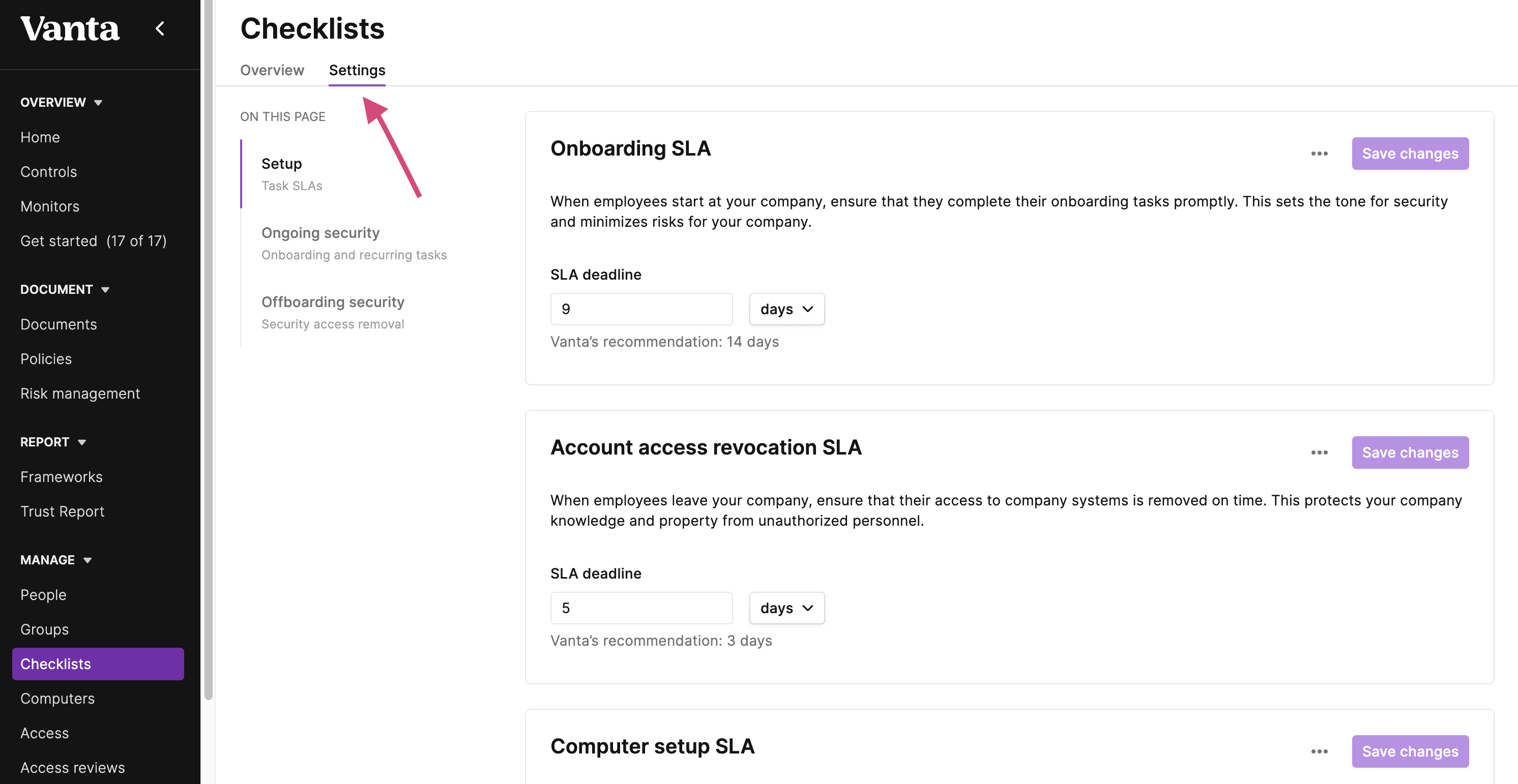 Disabling an employee task from global checklist settings
Go to the checklist settings page under the Ongoing Security or Offboarding security tabs.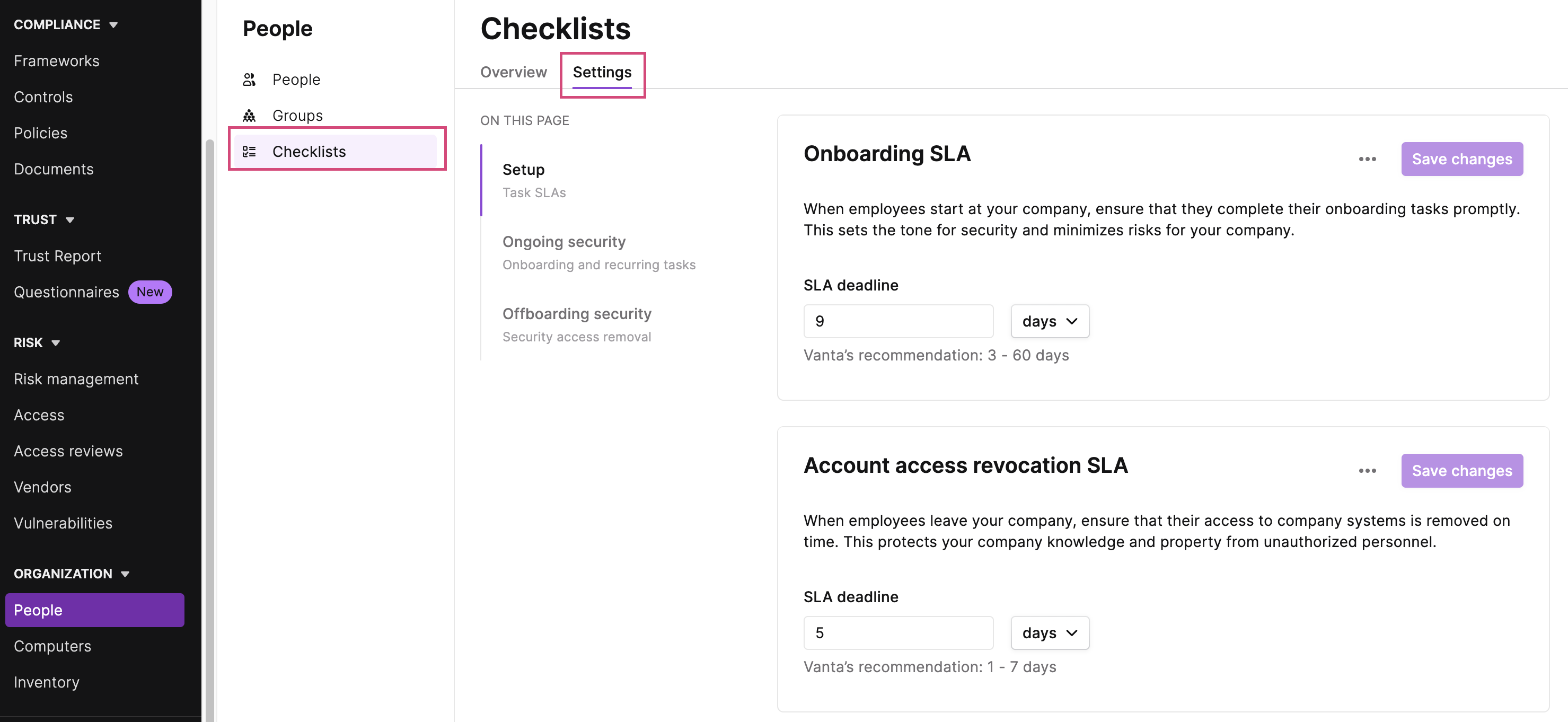 Deactivate a security task. You'll be warned that deactivating the task will also deactivate monitoring for the corresponding test. When deactivating a test, you'll need to provide a reason.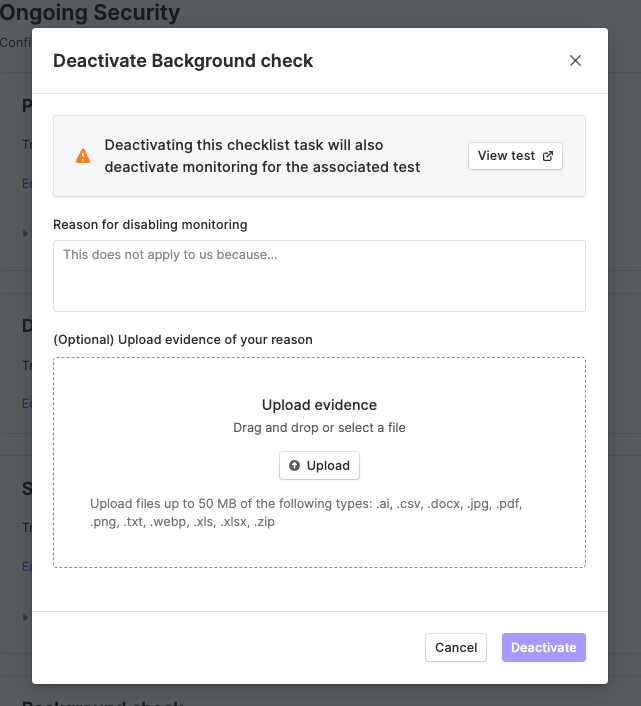 Once a task is deactivated, the corresponding test will be deactivated, and the task will no longer appear on the people page.


If you try to create or edit a checklist, the corresponding task will now be disabled.

Disabling an employee task from the Monitors page
Go to a test that corresponds to an employee security task and click Deactivate monitoring


Admins will now be warned that deactivating monitoring for the test will also deactivate the corresponding employee security task.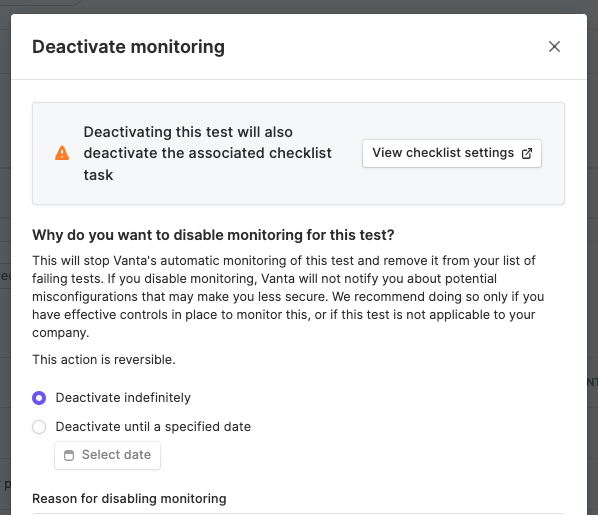 Once the test (and corresponding task) are disabled, the experience will be the same as the above section (employees will not be required to complete the task, and the task will be disabled on all create/edit checklist flows).