Users can now archive vendors on the Vendors page. Archived vendors live in a separate tab, where Vanta will retain all information about the vendor if they need to be reactivated later.
Archive a Vendor
From the left-hand navigation panel, select Vendors.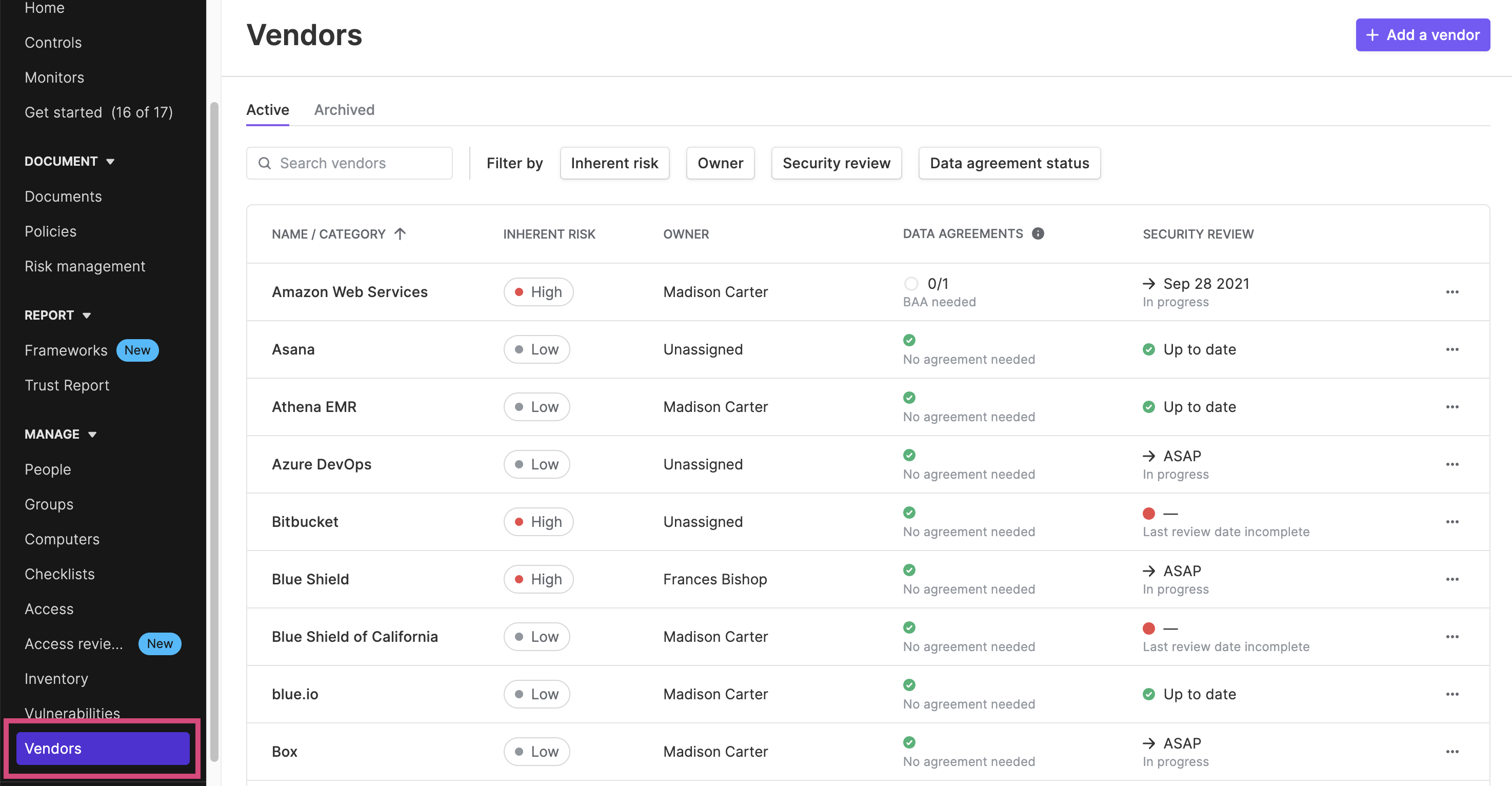 Click the vendor you would like to archive.
From the specific vendor page, select More from the top right-hand corner.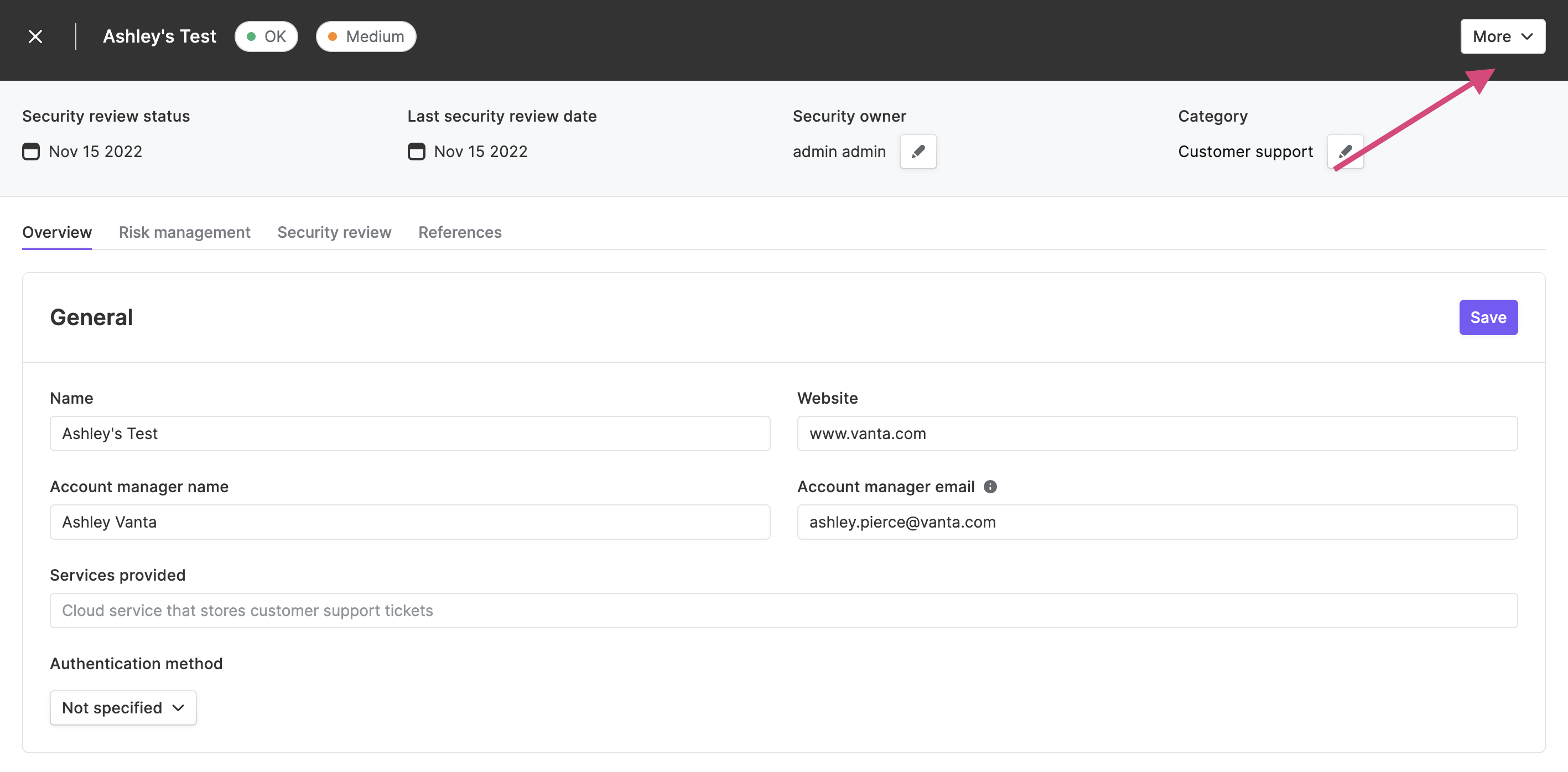 Archived Vendors will be listed on the Vendors Page under the Archived tab.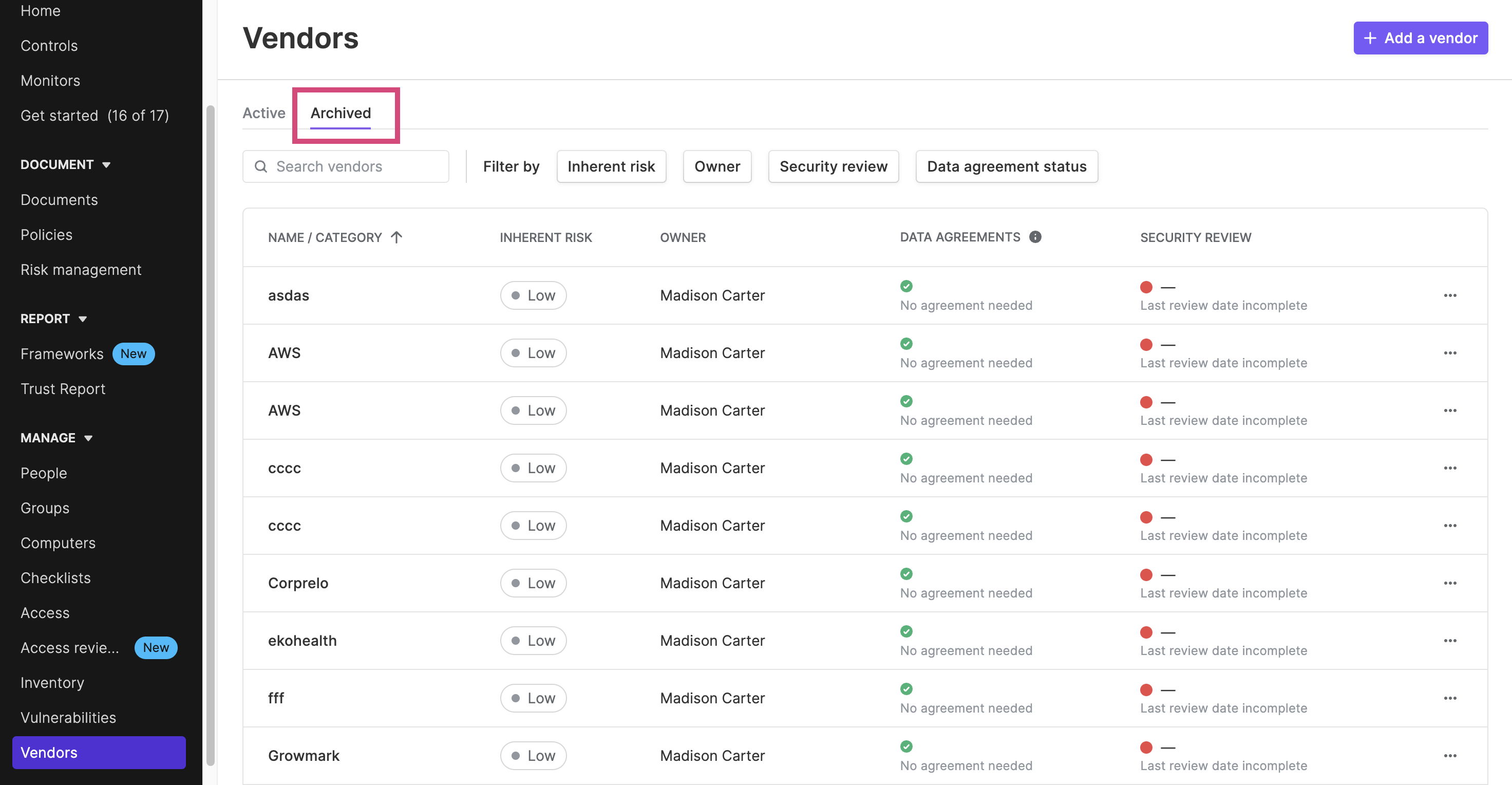 Unarchive a Vendor
To unarchive a vendor, select the vendor from the Archived page, and click More from the top right-hand corner.
Select Unarchive.