You may have cases where a document uploaded on your Documents Page has a different date it went into effect than the date it was uploaded. You can utilize the Effective Date to note this.
Select the document you'd like to change the date of from the Documents Page
Select the three dots in the bottom right corner of the specific document and select "Edit details"

This will open up a menu where you can edit the Effective date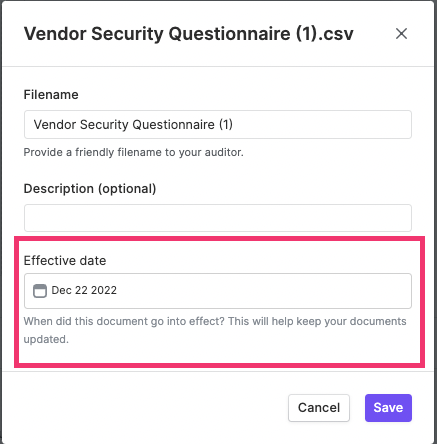 Additional Resources
Updated