Vanta's integrations are at the core of its functionality. Vanta integrates with multiple identity providers (IdPs) to make managing security for users from various IdPs, including employee onboarding, offboarding & ongoing tasks, a seamless process with Vanta.
From the left-hand navigation panel, select Integrations
Choose Available
Select Identity Provider from the service type list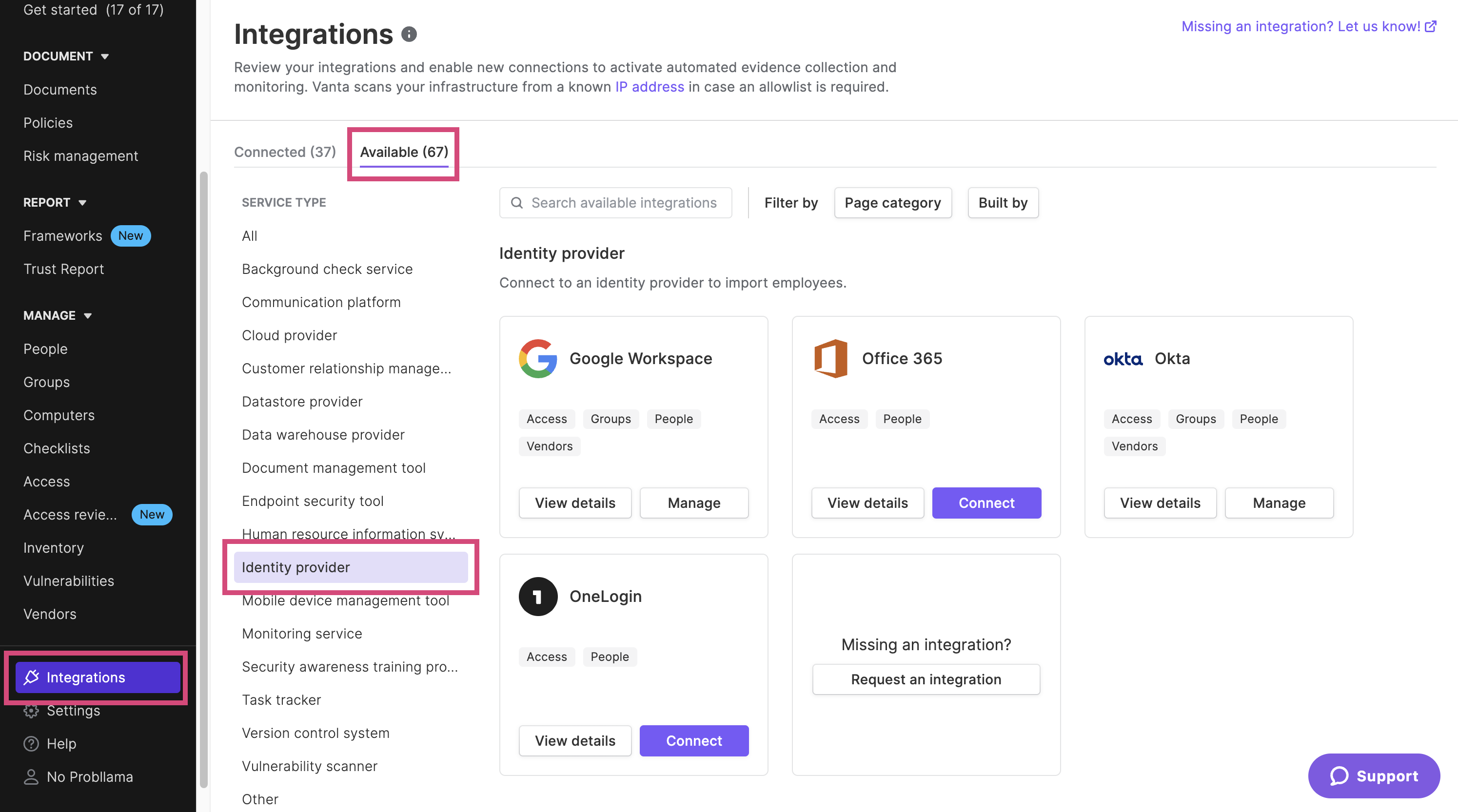 Select Connect and follow the prompts to establish the integration for any IdPs you would like to leverage within Vanta
Once multiple IdPs has been connected, you will need to set the precedence
Open your connected integrations, find the IdP, and select Manage > Set Precedence
Setting the precedence will determine which identity provider takes precedence for users present in multiple identity providers.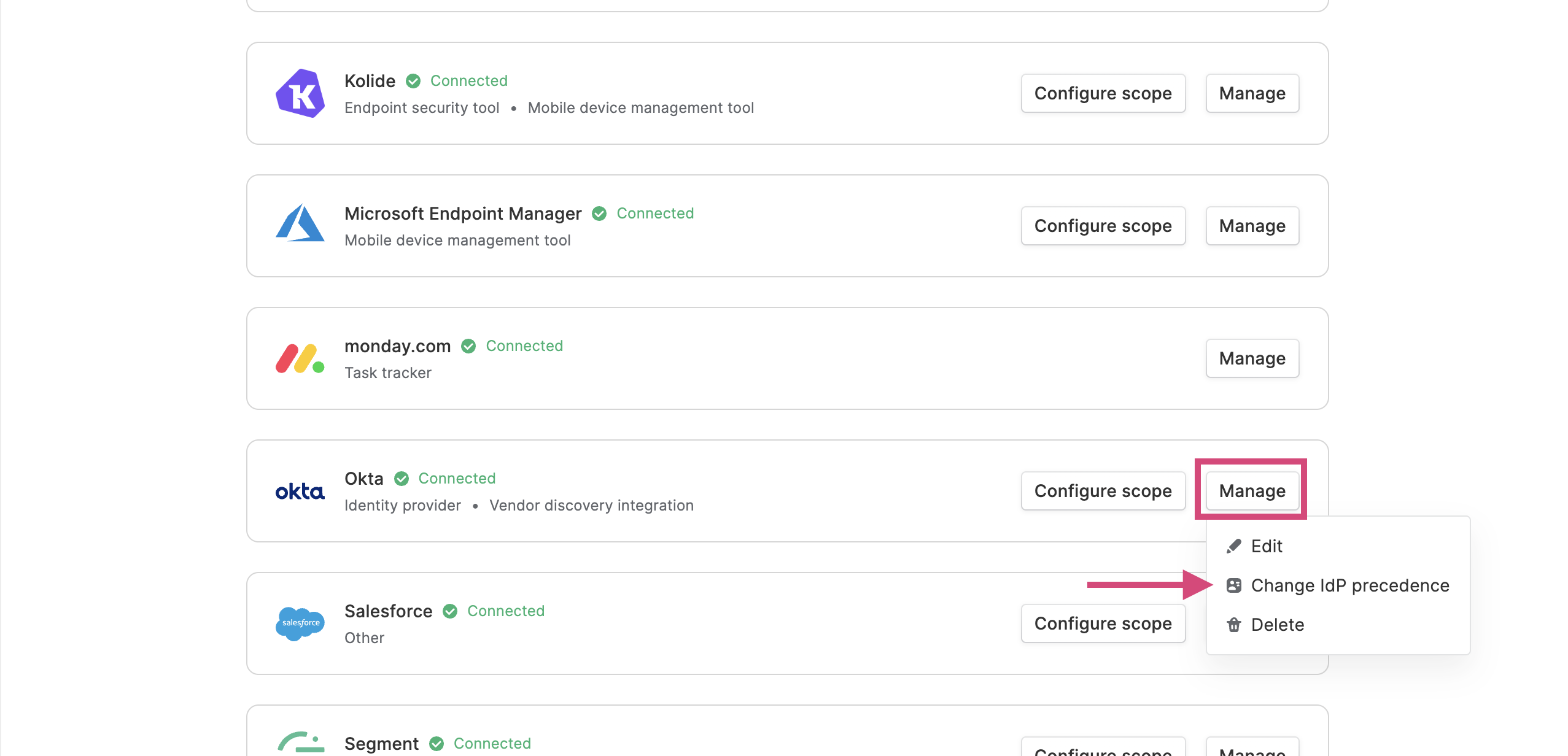 Select your primary, secondary (etc.) identity provider from the pop-up modal
Select Save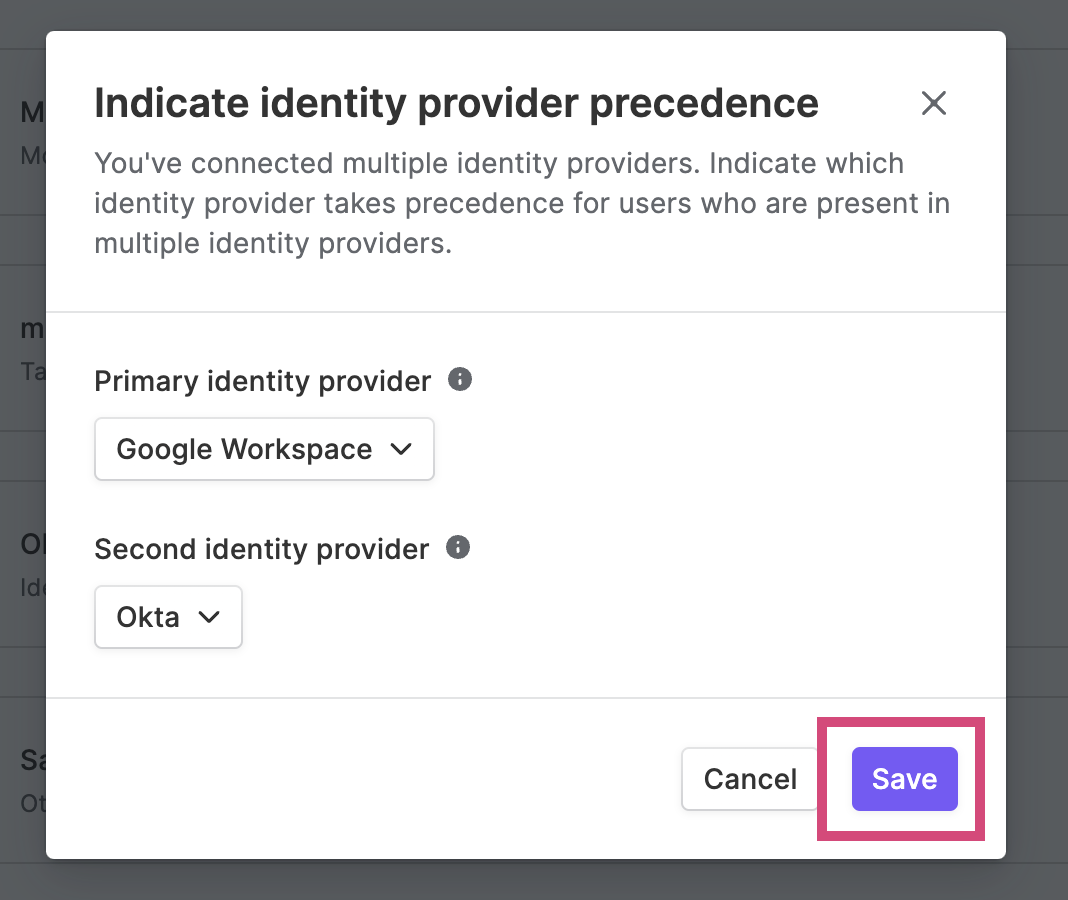 Existing Customers with Google Workspace for Vendor Discovery
To start pulling in data for Multiple IdPs, you'll need to reconnect your Google Workspace Integration
Locate your Google Workspace Integration
Select Manage, and then Edit and reconnect your integration.