Vanta now allows to ignore or pause vulnerabilities until a specified date. This is helpful if your company is choosing to hold off on remediating a vulnerability until a fix is available, or to extend the due date due to an exception they raised with their auditor.
From the left-hand navigation panel, select Vulnerabilities
Select View to see vulnerabilities for a specific platform
Next to the vulnerability name, select the eye icon
Choose the date and time in which you would like the vulnerability to become active again and the reason for which you are temporarily ignoring the vulnerability
View all Ignored Vulnerabilities
To view or edit ignore vulnerabilities, choose Ignored vulnerabilities from the vulnerabilities page
Select View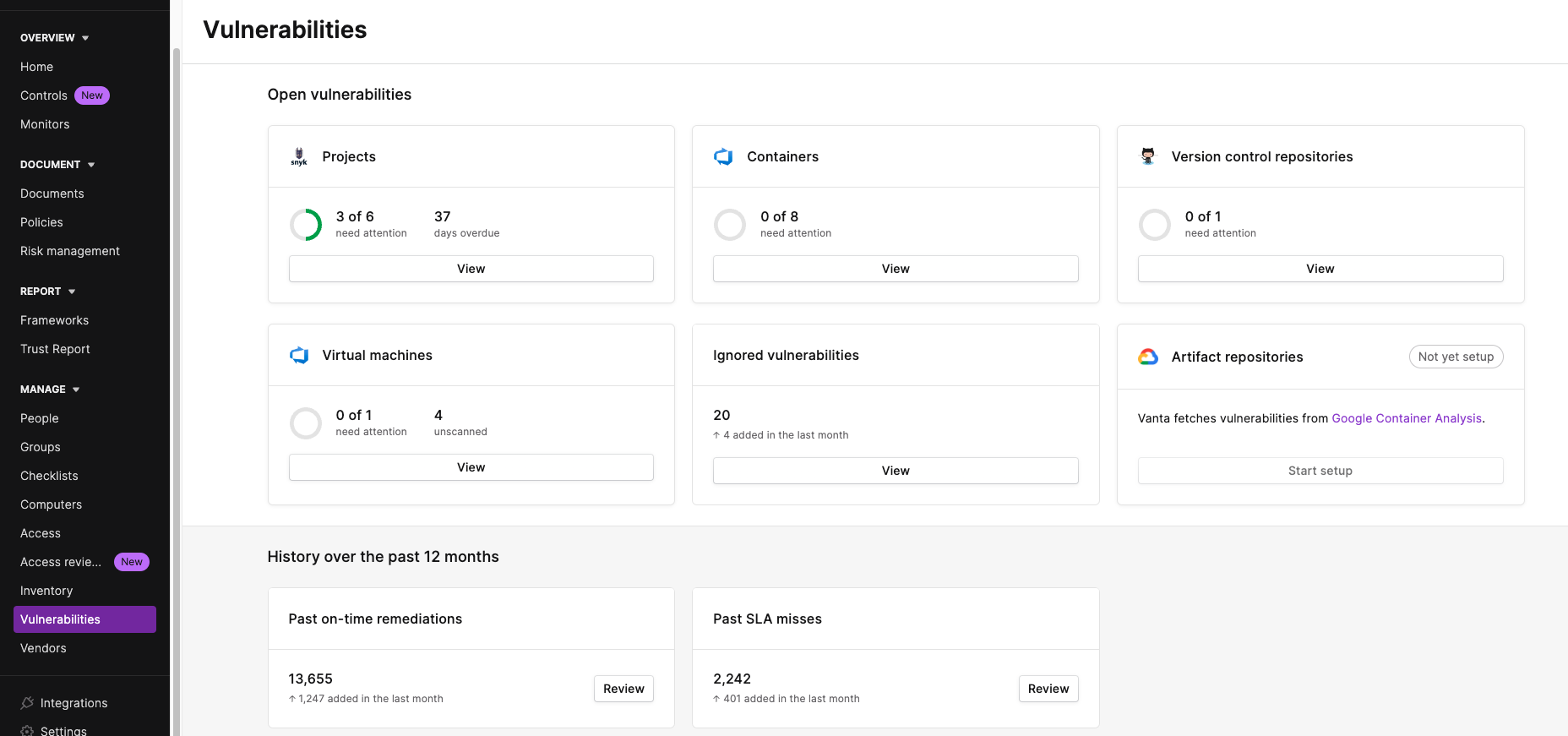 If you are using the Snyk integration, the vulnerability can not be ignored from Vanta and must be ignored directly from the Snyk platform.