The Contact Person is listed at the bottom of each User's onboarding page. This person will be able to help users with issues or questions about their assigned onboarding tasks.

Prerequisites
Procedure
Navigate to the Checklists page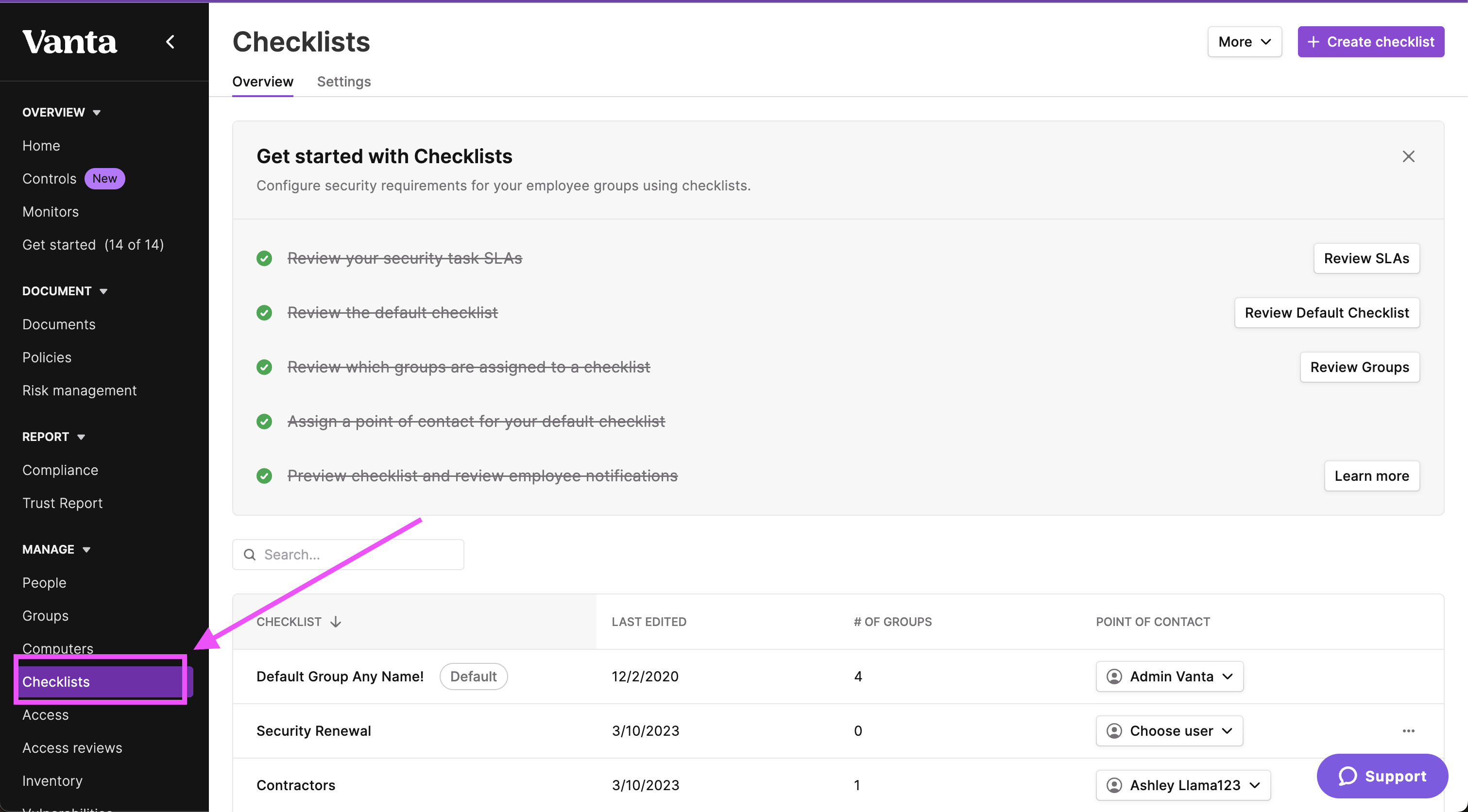 You'll see your list of Checklists at the bottom of the Checklists page.
To the right of each Checklist, click the dropdown under Point of Contact

Select the person who will be the point of contact for that group.

Additional Resources