A security questionnaire is a tool used to assess an organisation's security posture and practices. It typically includes a series of questions that cover various aspects of security, such as:
access controls
encryption
incident response
disaster recovery
Companies often use security questionnaires to evaluate the security of their vendors, partners, and suppliers as part of the vendor risk management process. The questions are designed to gather information about the vendor's security practices and procedures so that the company can evaluate the vendor's risk profile and determine whether their security measures align with their own.
With Vanta's vendor management feature, you can use a custom questionnaire or Vanta's default template. The questionnaire will be sent directly from Vanta using the account manager's email address.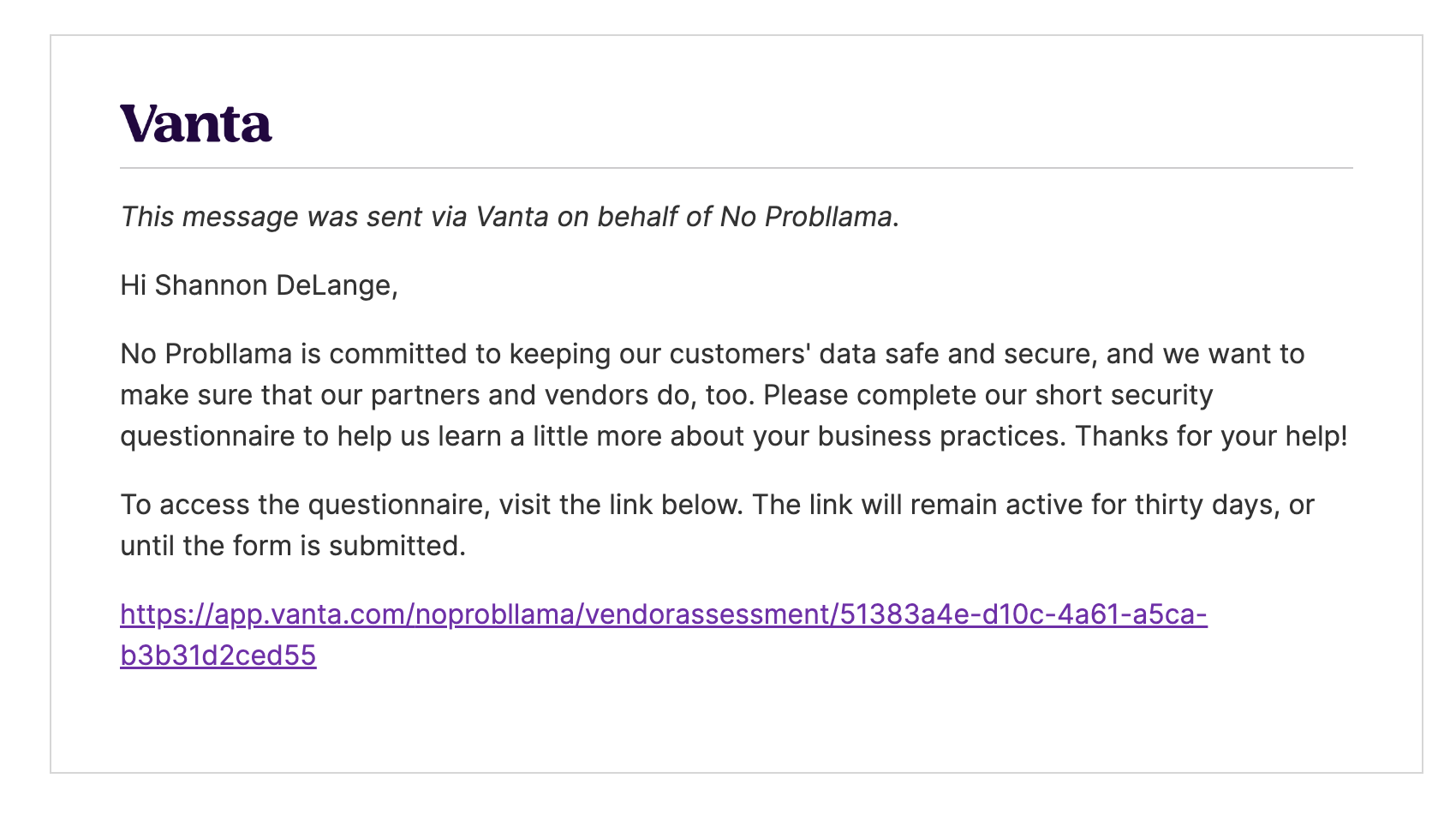 Updated