This article provide more information on how to resolve test Inventory items have owners
How to Fix:
Click on the failing resource to be immediately taken to the inventory item

OR
From the inventory page, navigate to any of the inventory resource tabs you wish to check. Use the dropdown to filter resources by 'No Owner' or 'Former employee owners'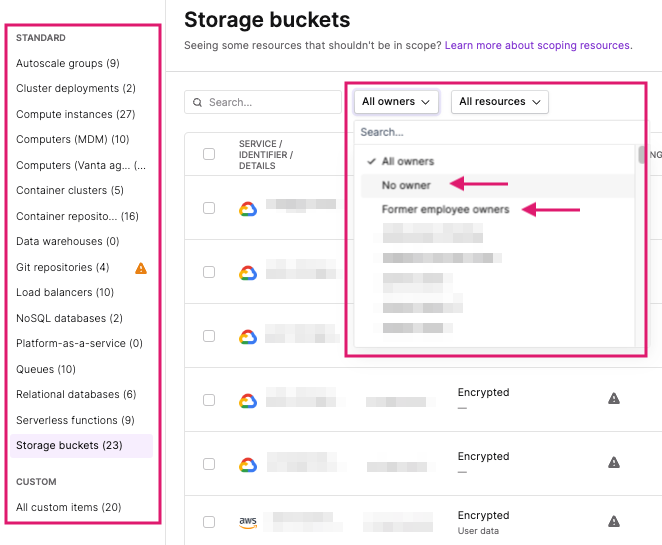 Update

the owner using the Owner drop-down, or by removing/scoping out the resources from the from the inventory if not applicable.

Common Reasons For Failure:
The currently assigned owner has been offboarded, is marked as

not person

, or has been scoped out from the connected HRIS/IdP

The 'VantaOwner' Bulk Tag is not

set to the email address of an active user in Vanta
What Vanta is checking:
Verifies that all items on the Vanta inventory page have been assigned valid owners.