Integrating with Microsoft Sharepoint
From the left-hand navigation panel, select Integrations
From the Available tab, search for Sharepoint
Select Connect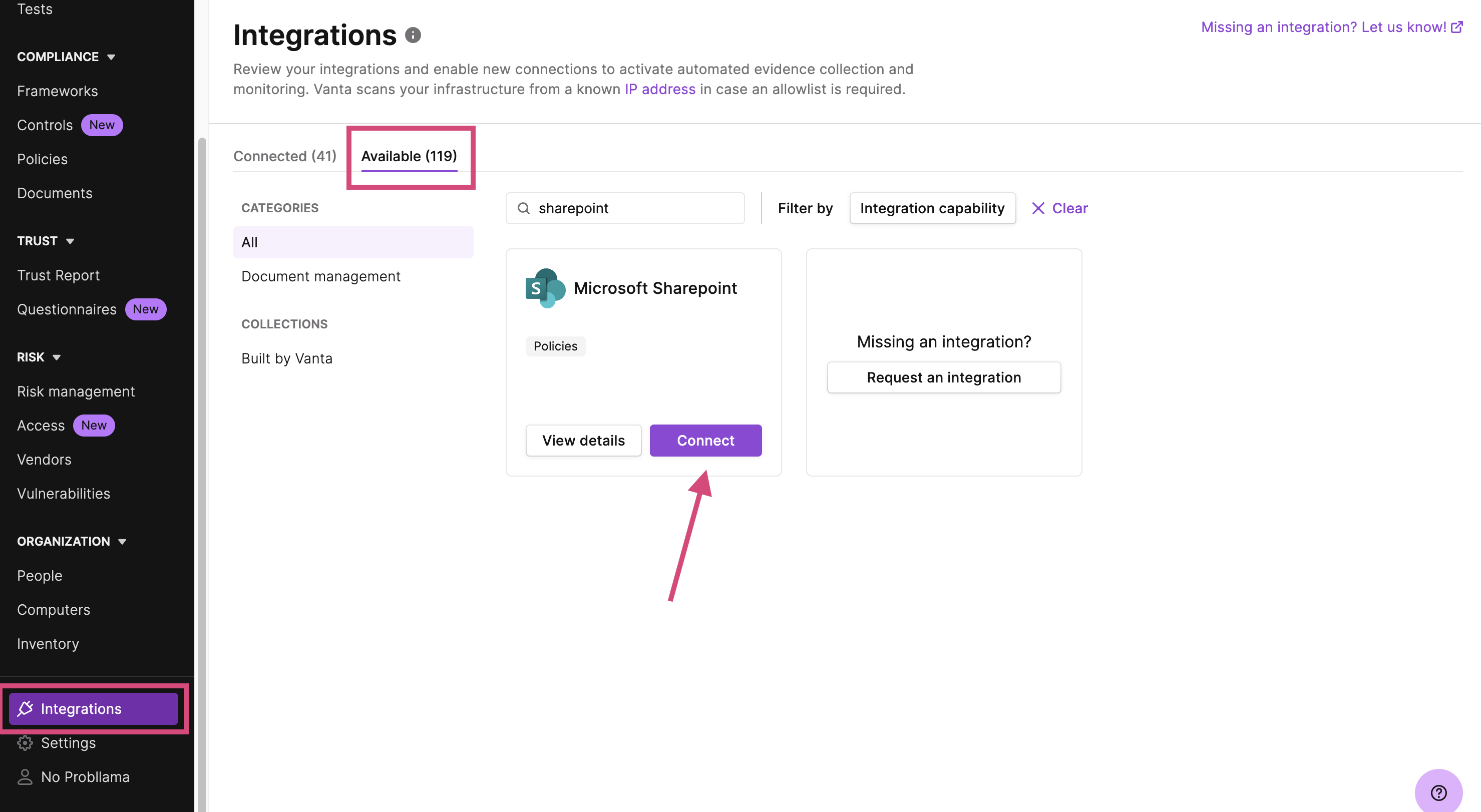 Review the permission information and connection information
Select Connect Sharepoint

Login to your Microsoft Sharepoint account and accept the terms of the integration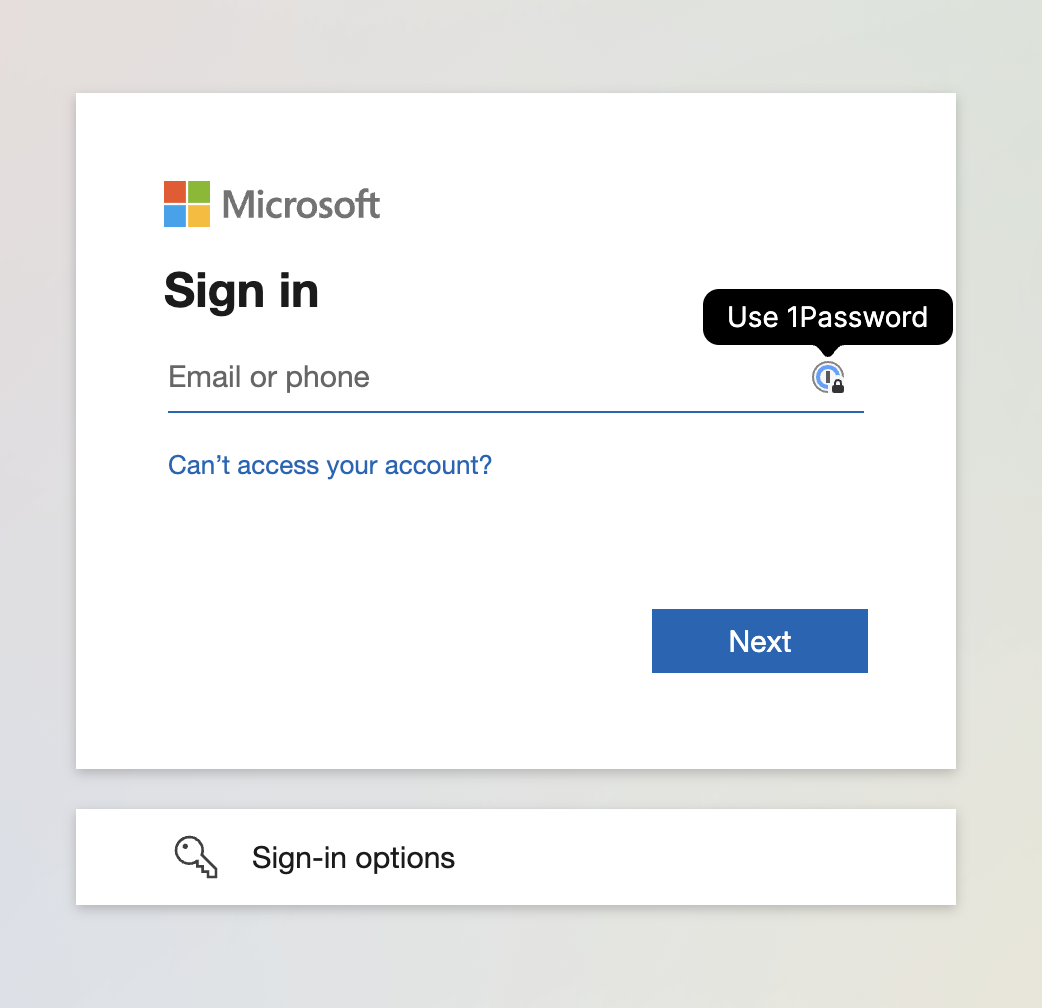 Once connected, you can begin syncing your policies from Sharepoint into Vanta
Sync Policies in Vanta
Once your Sharepoint pages have the policy label added, the next step is to sync the policies into Vanta.
Navigate to the

Policies page

in Vanta
Create a custom policy, or select Start from the list of policies on the page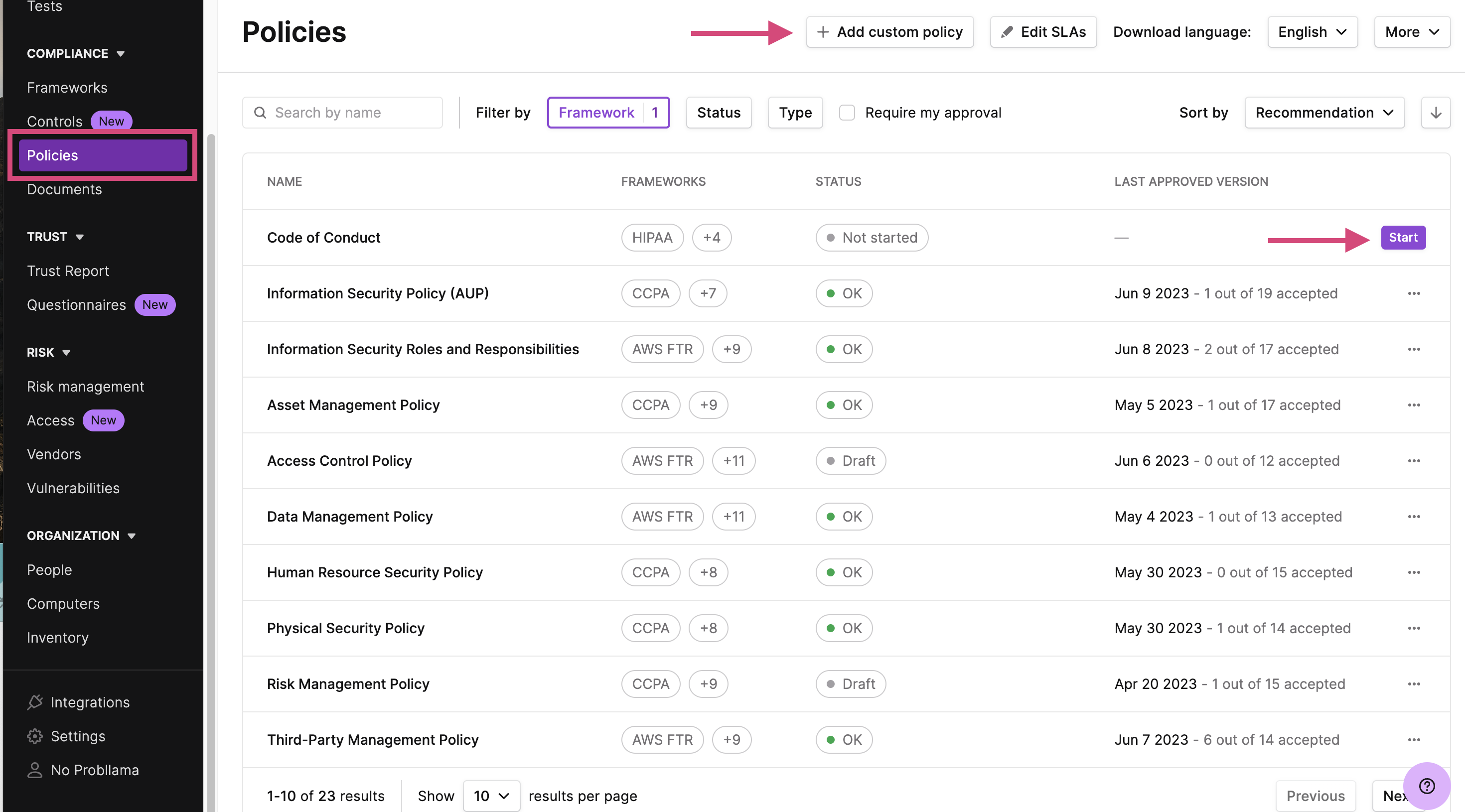 From the policy editor page, select Sync a file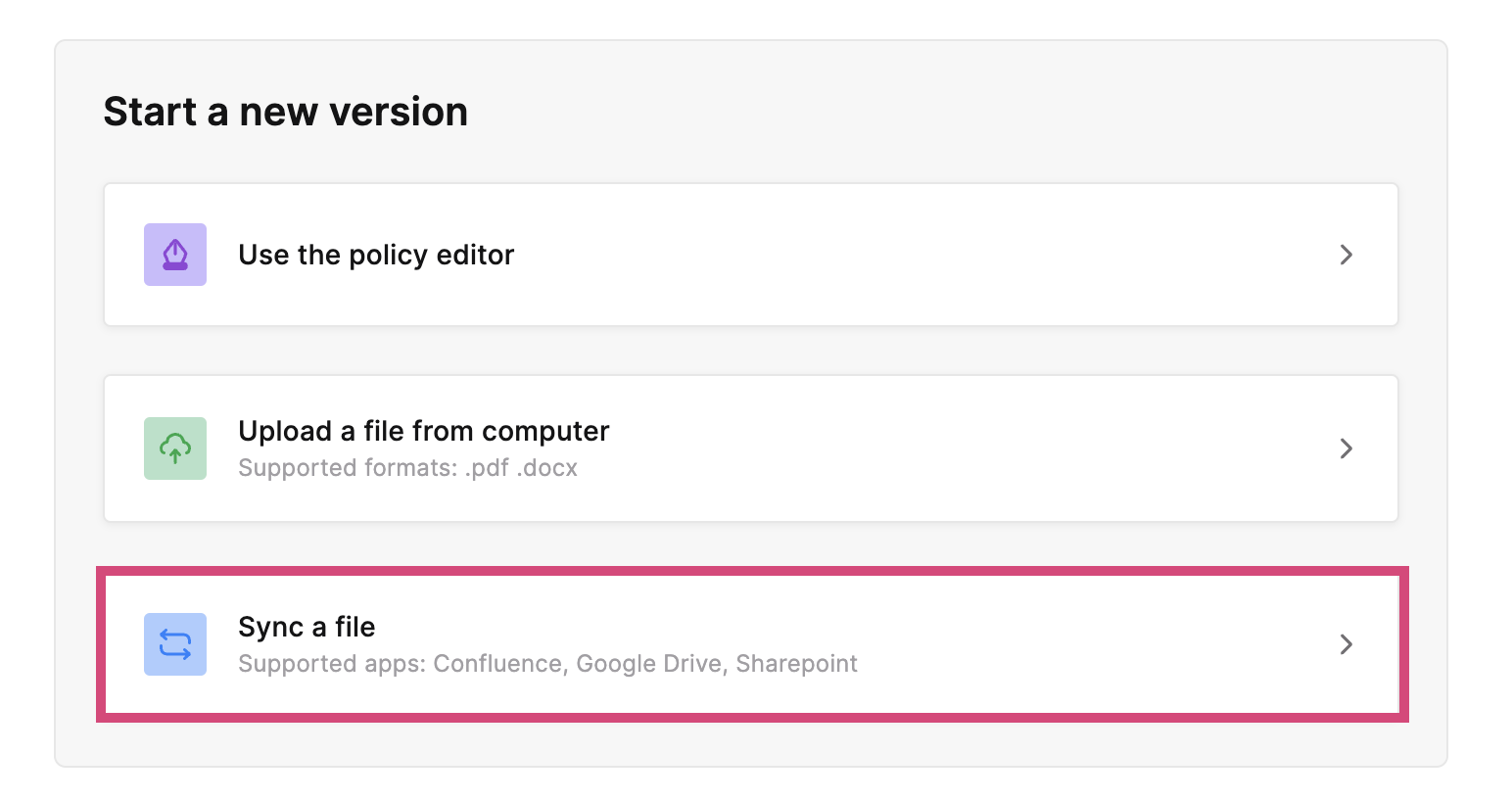 Select Sharepoint from the dropdown.

Choose the site that the policy is in from the secondary dropdown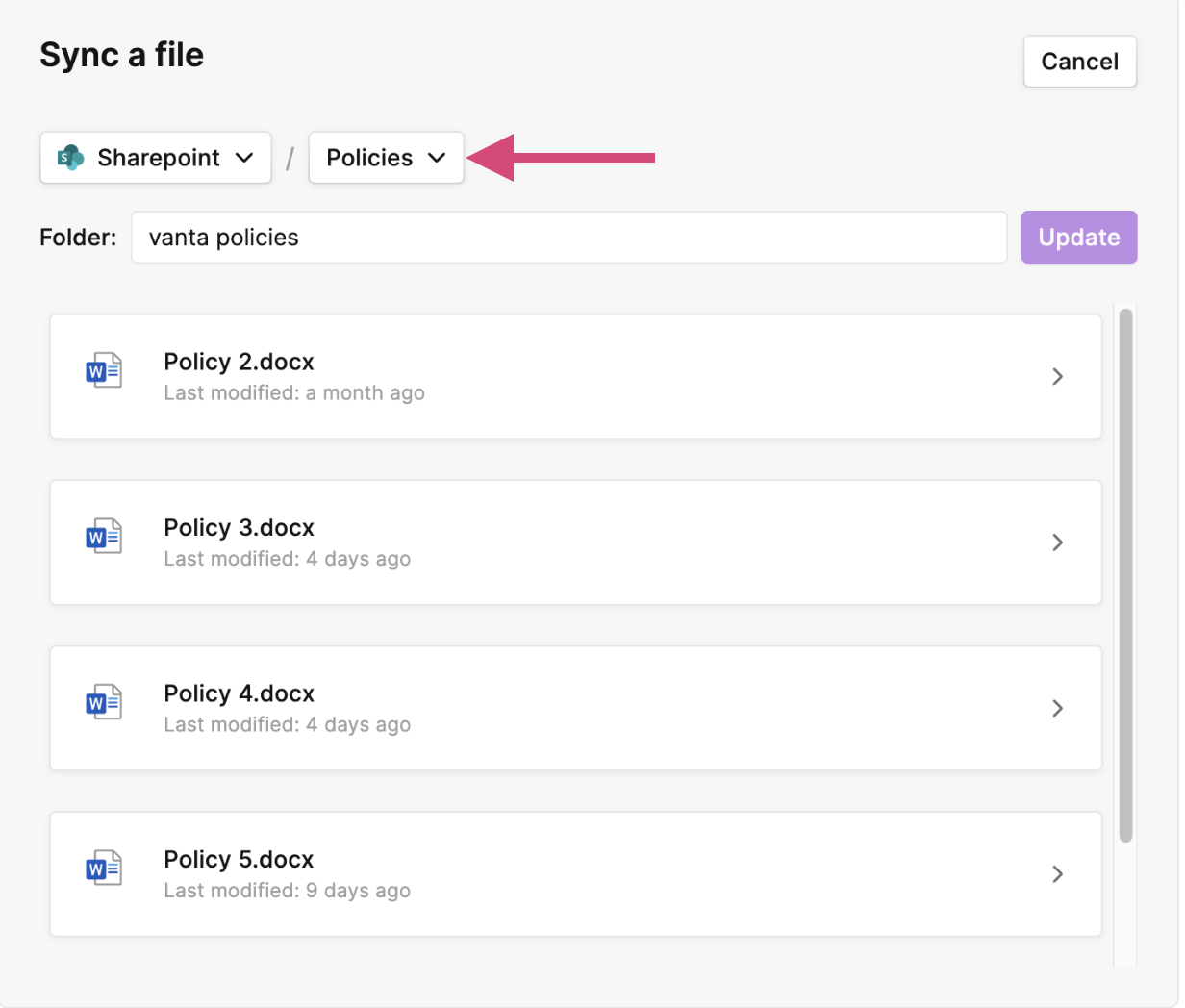 Type the name of the folder you would like to pull a policy from and select the policy from the list

This folder needs to be under the default Documents site library of the site chosen above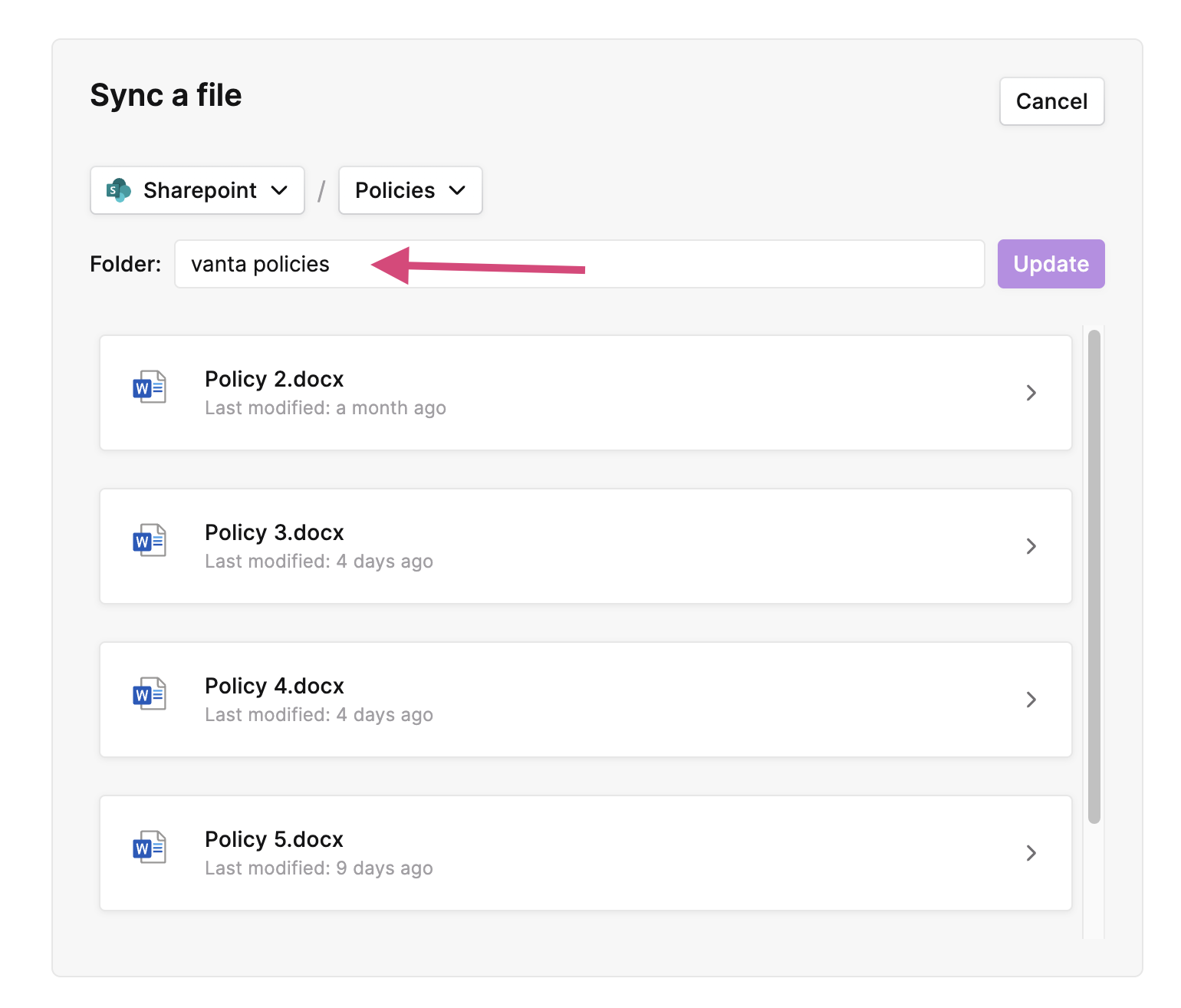 Once selected, the policy will sync and will be marked as a draft on the policies page
Edit a Policy in Sharepoint
When needed, edit the policy in Sharepoint
Vanta regularly fetches any synced policies and will detect when a change has been made, triggering the approval flow.
Policies are synced from Sharepoint into Vanta once an hour, but will not affect any previously approved policies.
Common Issues:
The Sharepoint sync will only work with .docx files. If the files in the folder are PDFs or another file type, it will show a No results found message.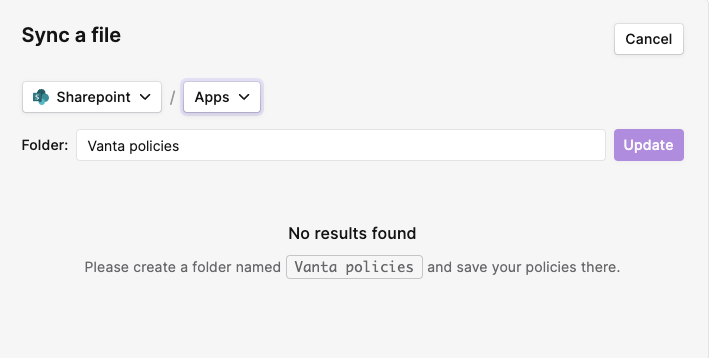 Once a .docx file is uploaded to the folder, the Microsoft document will load as an option.