Administrators may need to make updates to an existing policy and in the process of doing so they notice they are given a file to edit that is different from the currently approved policy.
This occurs when the currently approved policy was uploaded to Vanta rather than created with the built-in policy editor.
You can identify policies that were uploaded by looking for the (Uploaded.pdf) badge after clicking on the policy:



Notice as well there are only two options available, create a new version or renew:


Rather than the three options, the missing one is the edit button typically used to edit an existing policy: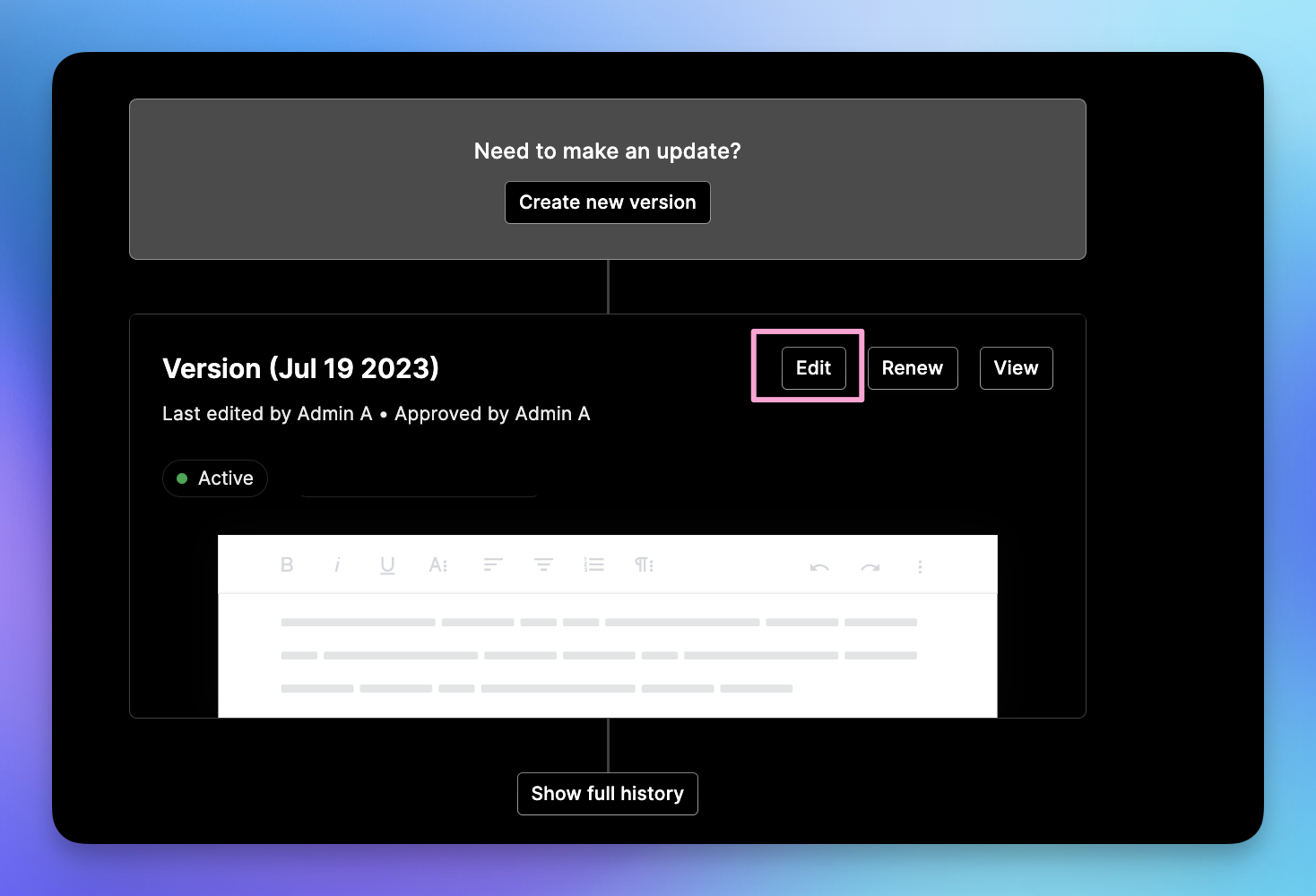 Unfortunately you cannot edit policies that were uploaded as PDFs. Administrators would need to find the original document, make the edits on that file, then re-export ait as a PDF nd re-upload to Vanta.
You are only able to edit policies created using the policy editor, and policies made this way will have a badge signifying this, as well as the edit button mentioned above:

Additional Resources