You can now connect your Apollo environment to Vanta in order to sync your Apollo Accounts for Access Management.
Prerequisites
Change access to your Apollo environment, and the ability to create API Keys
Procedure
Search for Apollo on the Vanta Integration page -> Click Connect: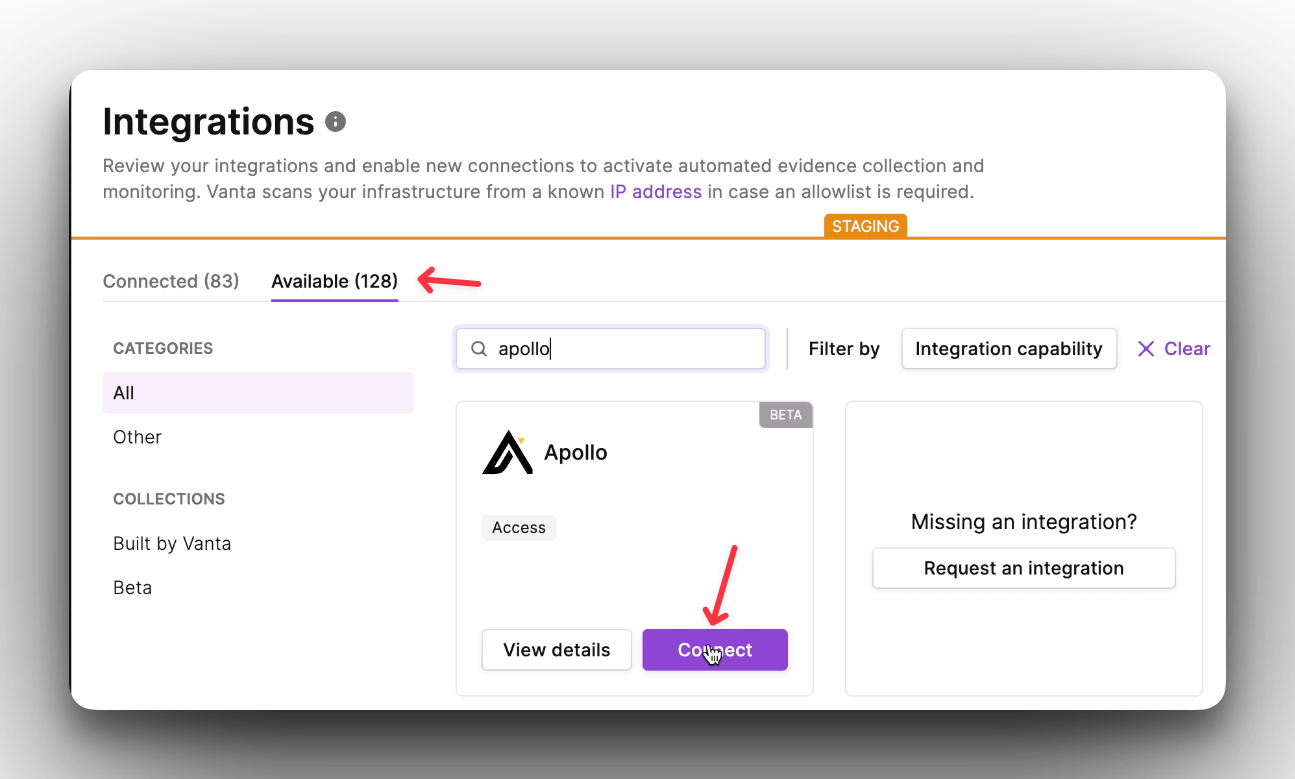 On step 1: Follow the link to the Apollo Developer Portal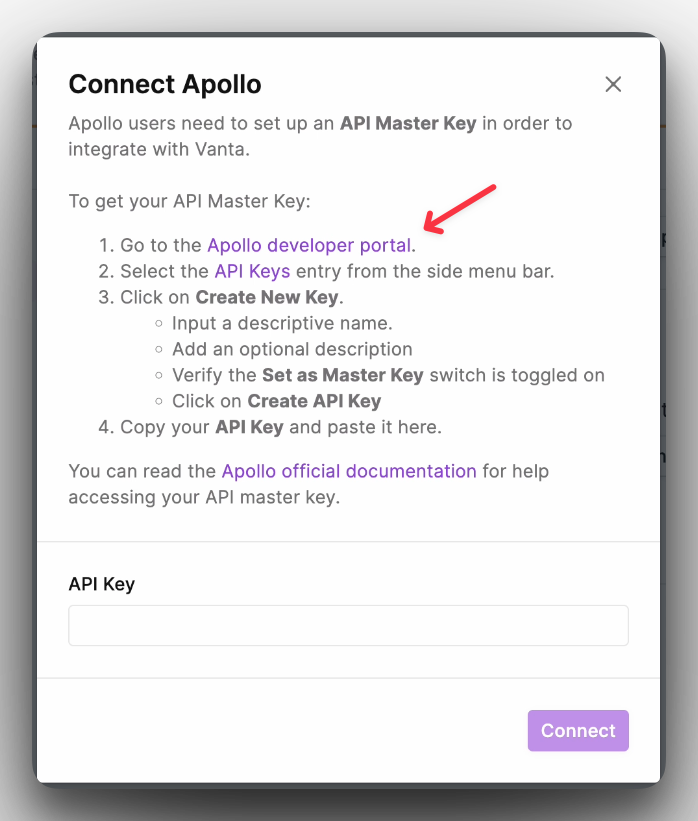 Within the Apollo Development portal, Select 'API Keys' under the API Management sidebar: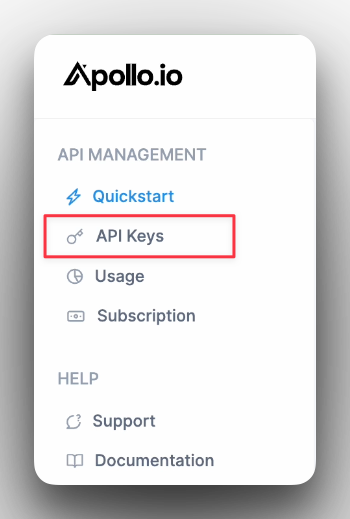 Create a new API Key. Name it something Vanta related for future identification
Be sure to toggle the 'Set as Master Key' toggle on.
Next you can copy the new Master Key to your clipboard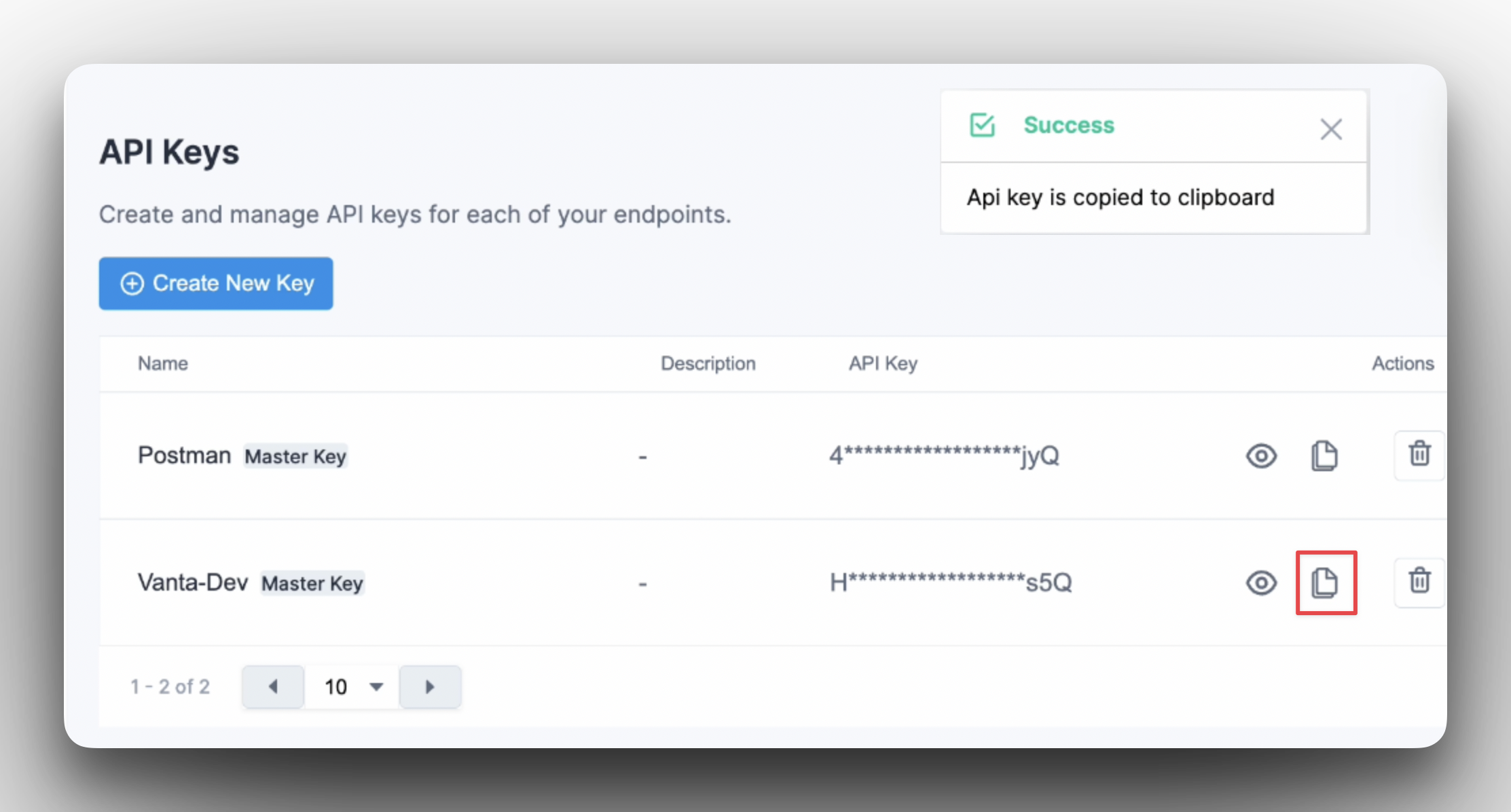 Return to the Vanta connection modal and Paste your API Key -> Click Next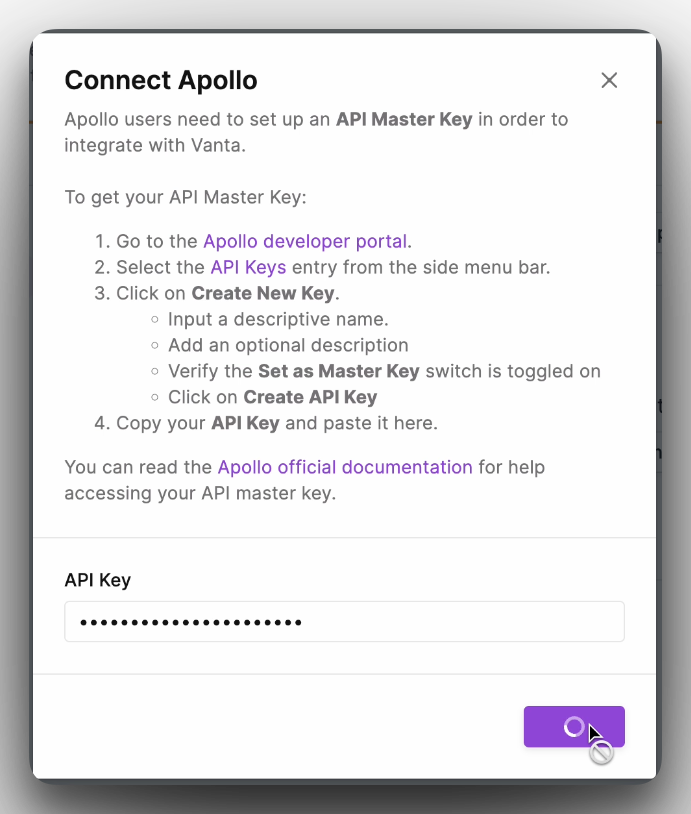 Once connected, You should see a Toast Notification appear at the bottom on the page

You can now view your synced Apollo Accounts on the Access Page -> Accounts -> Select 'Apollo'