Creating a complete inventory list is a good first step to a successful compliance project.
Vanta gathers information from your connected services and pre-populates this information in Inventory.
For everything else, you will need to manually enter components that are within your organization's control or on your corporate network.
Tracking items from outside your integrated services:
First, determine the items used to provide your business' services and then log them here. We'll have you assign ownership to each item and flag sensitive items so we can monitor their configuration.
This can include office network devices, end-user devices, or additional infrastructure components that are not hosted on a Vanta-supported cloud provider.
Examples:
Corporate network devices: ISP modems, wireless routers, office switches, etc.

Corporate office devices: copiers, printers, and sign-in iPads that typically connect to the corporate network.

End-user devices not assigned to a person, e.g. laptops in storage for future employees.

On-premise data center presence (servers, databases, etc.)

Domains and subdomains that require vulnerability scanning
To track an item that's not on the drop-down list:
Select Other and click Add an item
Assign an owner by clicking Choose user and select from the populated employee list.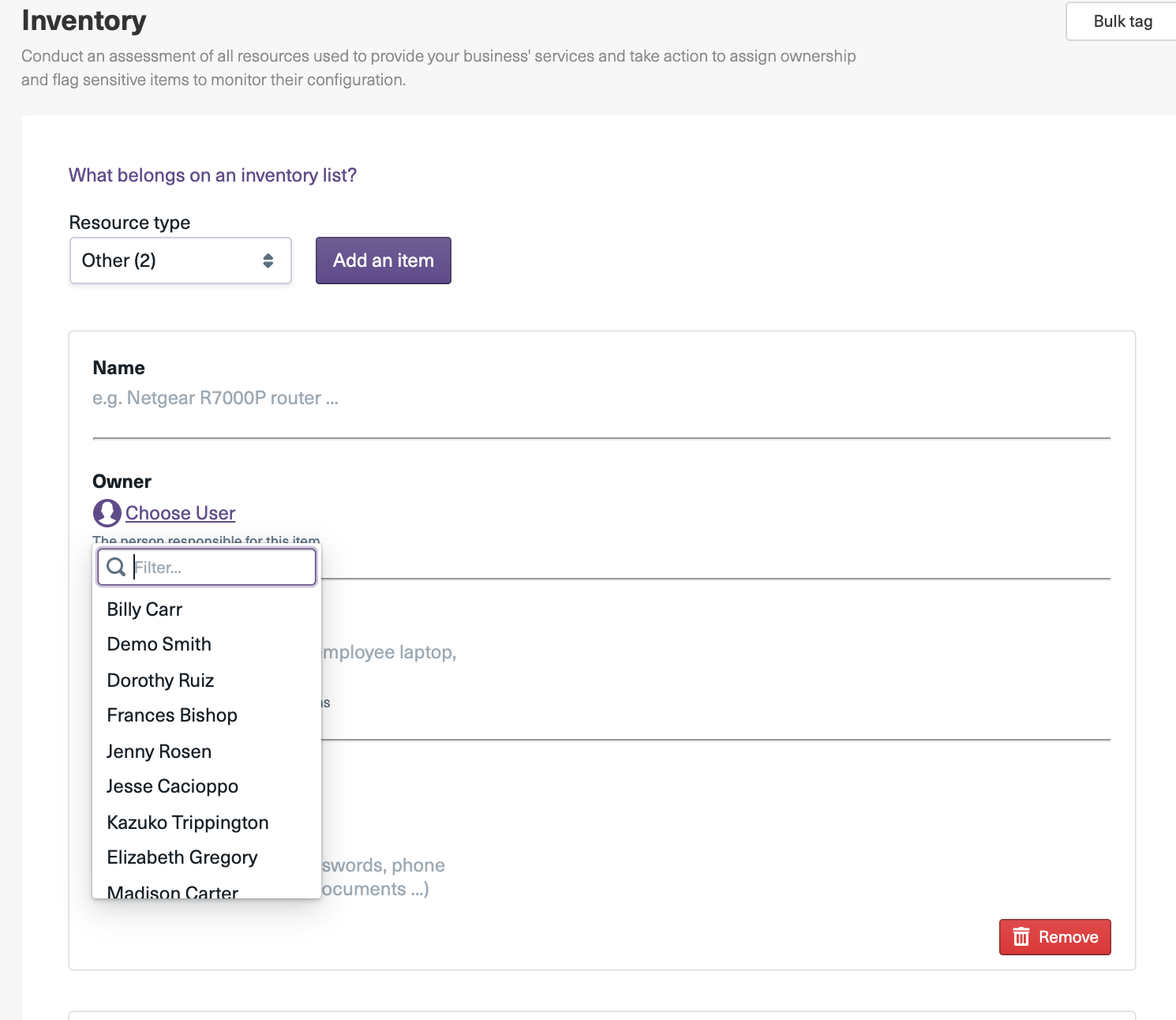 You'll want to add a description of the item. Under Data Stored, check the box to flag items with user data.