You may need to disable monitoring for a specific item checked by a test. In other words, the entire test is important to keep, but there may be something you do not want the test to check for. For these cases, you can deactivate individual instances or users.

To do this, click on the test in question, and click the "x" next to the attribute or user you do not wish to monitor: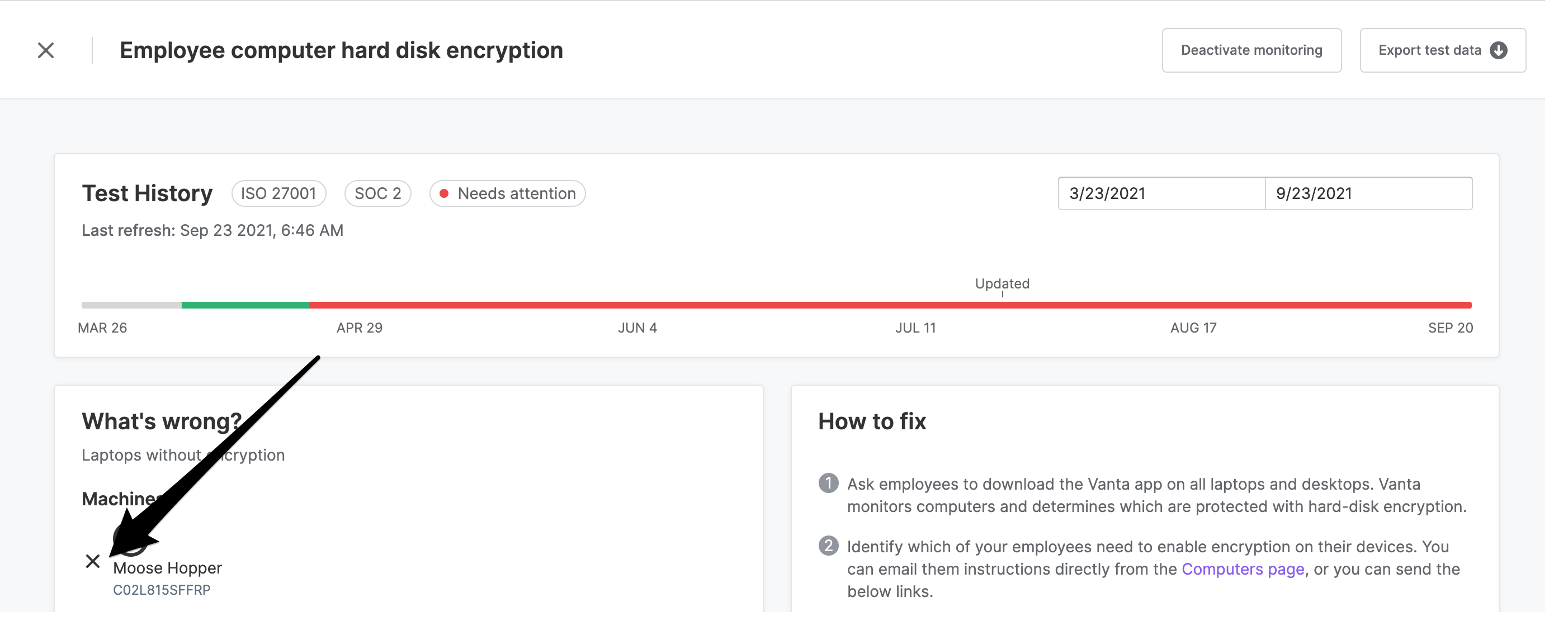 Upon clicking the "x" you will be prompted with a popup window to enter a reason for disabling, this reason will be shared with your auditor.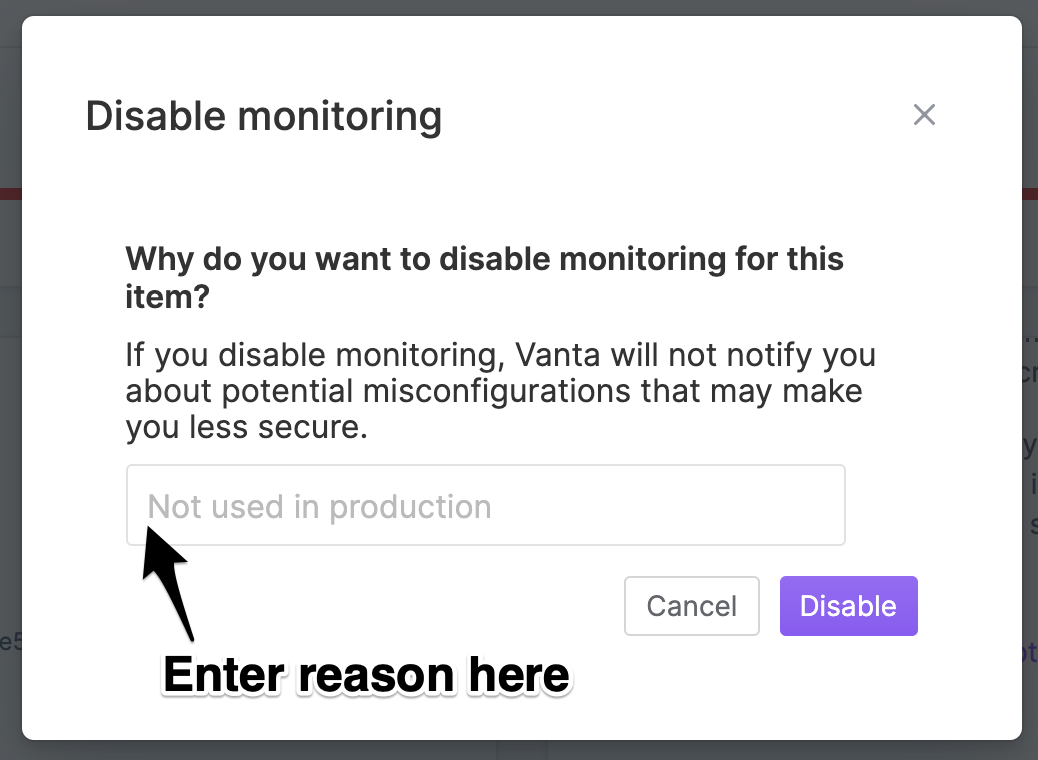 Once the individual has been ignored, you'll see an exception listed on the test.




To view the reason inputted for exception or to re-enable monitoring, click on the exception.