With Vanta, the default security requirements can be changed for all users or a subset of employees. For example, if you want contractors to have different needs than full-time employees, you can create a group for them.
Create Groups
First, you must create a group to move someone to it.

Head to the People-> Groups page located within the sidebar. Click the Create a group button: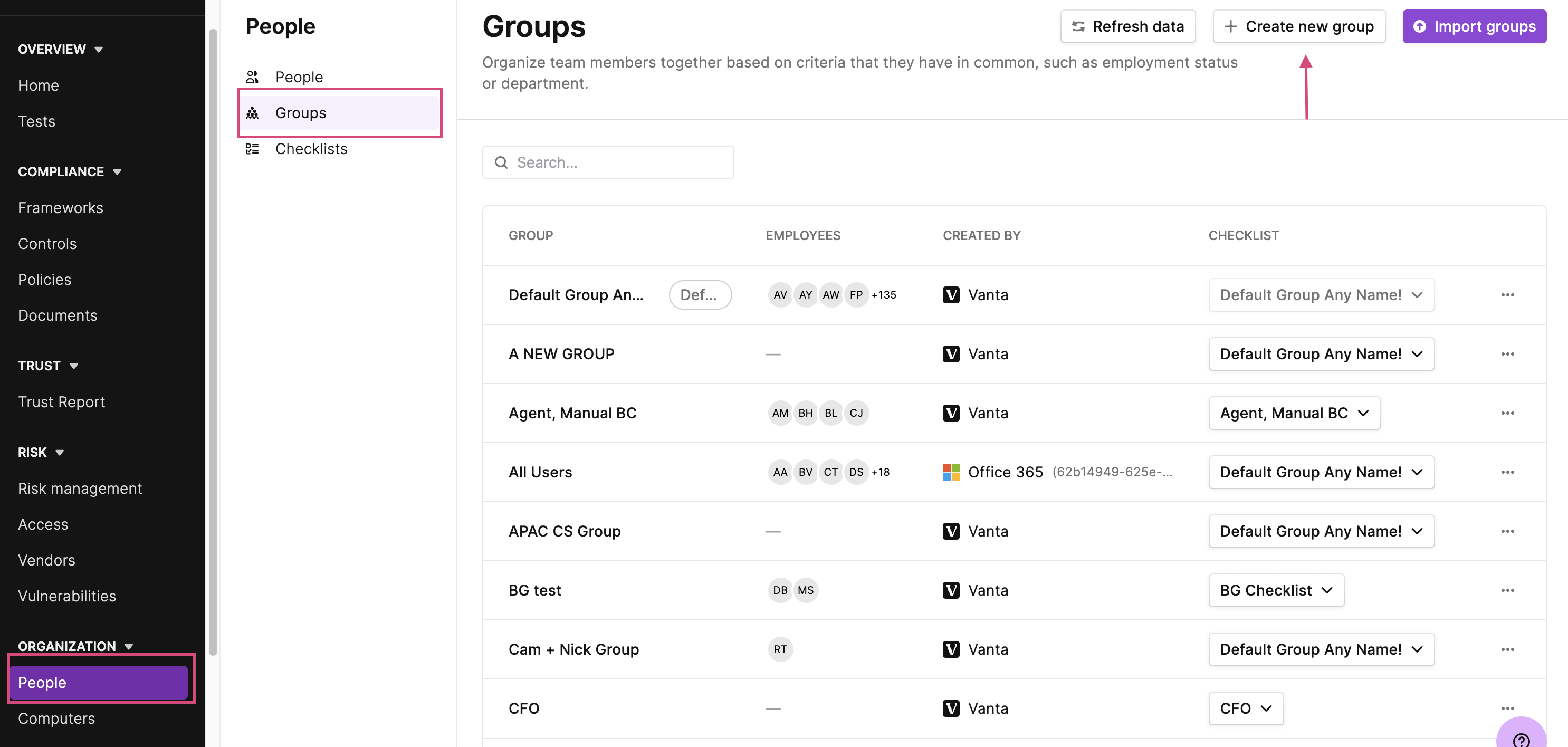 If you have another group that you wish to copy the security requirements and custom onboarding steps, select it from the drop-down. Otherwise, click Create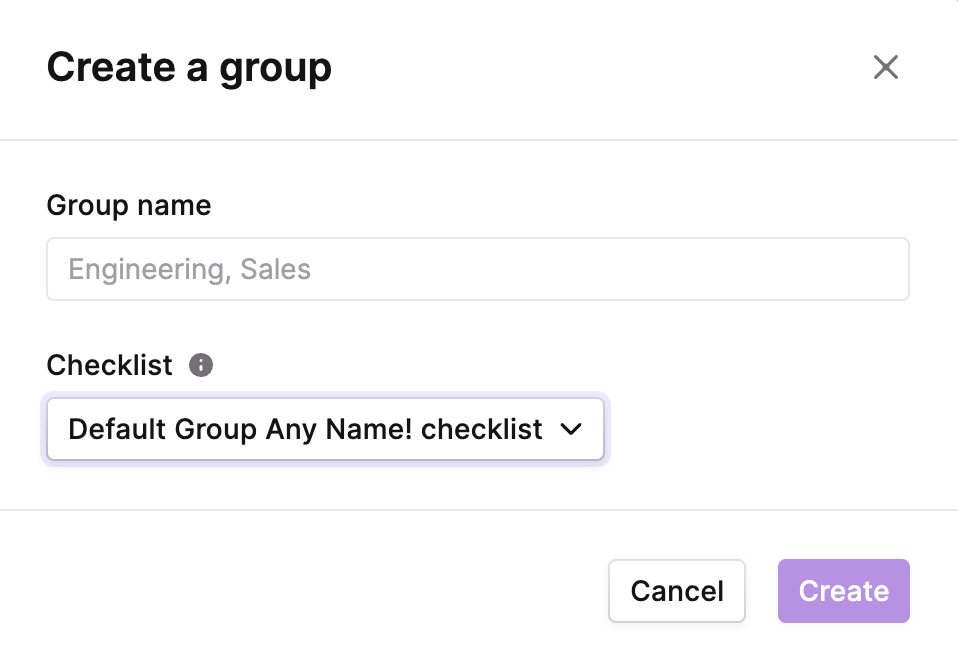 NOTE: Renaming a Group will rename the associated Checklist.
NOTE: You must create all security requirements and custom steps before adding users to the group. Otherwise, as detailed below, you'll have to publish changes to the group using the "Publish changes" button.
NOTE: You will not be able to "View checklist" unless there are members in the newly created group, the Checklists page will not load and you'll receive an error message:


Create Custom Onboarding Steps and Security Requirements
For this, you will want to head to

Checklists

page! You will see a list of checklists on the left side; choose the group you just created: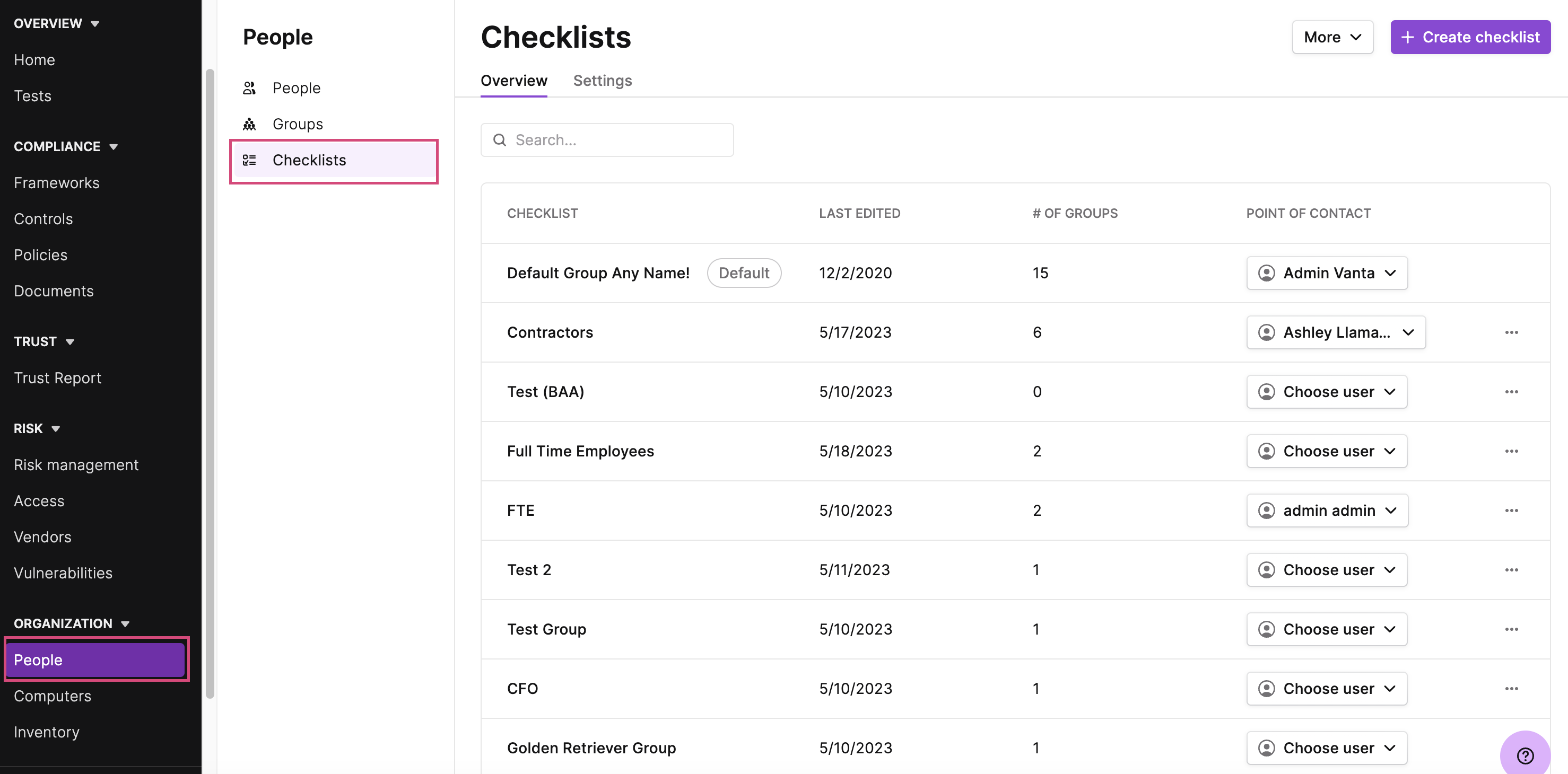 From there, you will be able to expand on any of the pre-existing tasks to customize: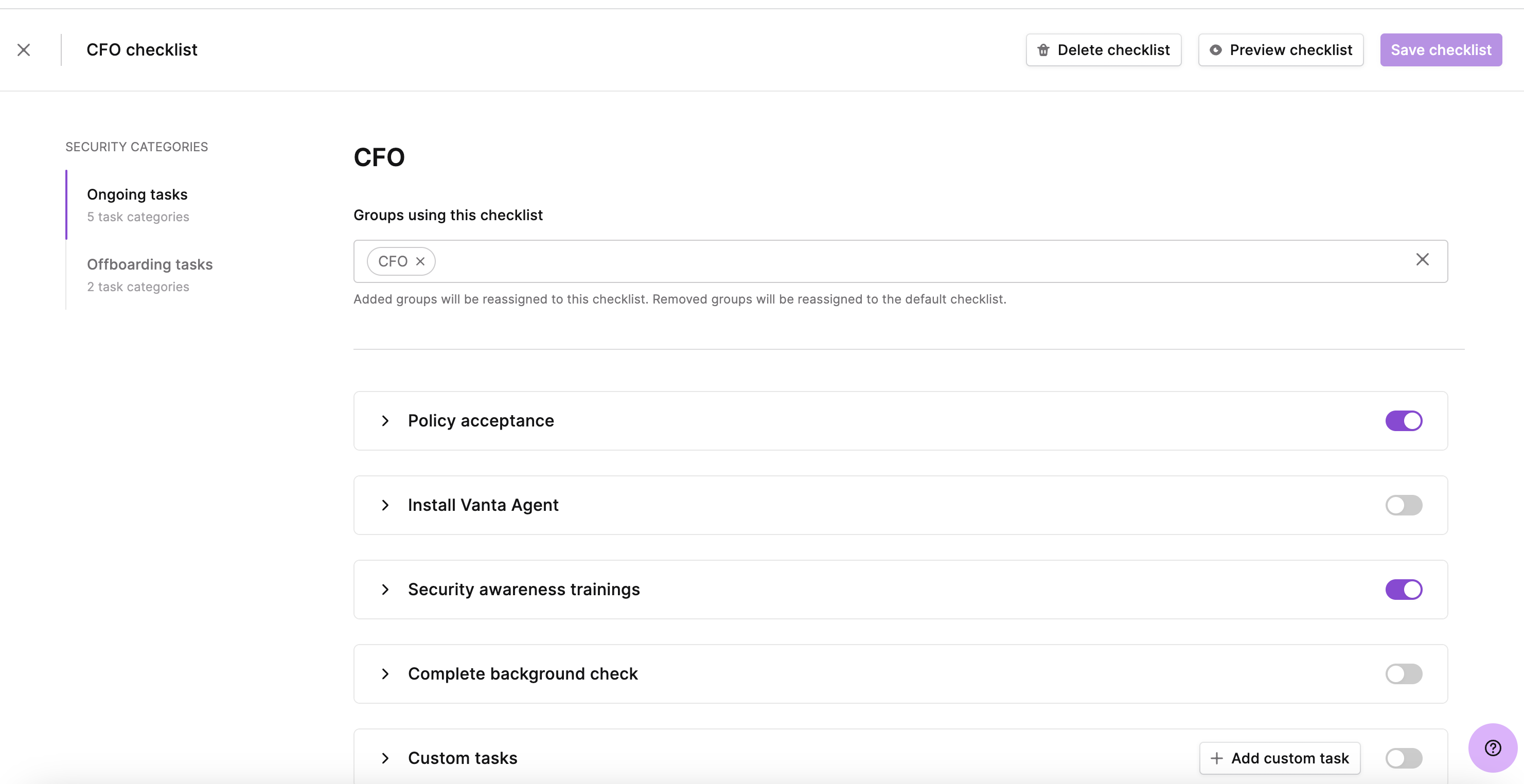 If you wish to add custom steps, click Add Custom Task: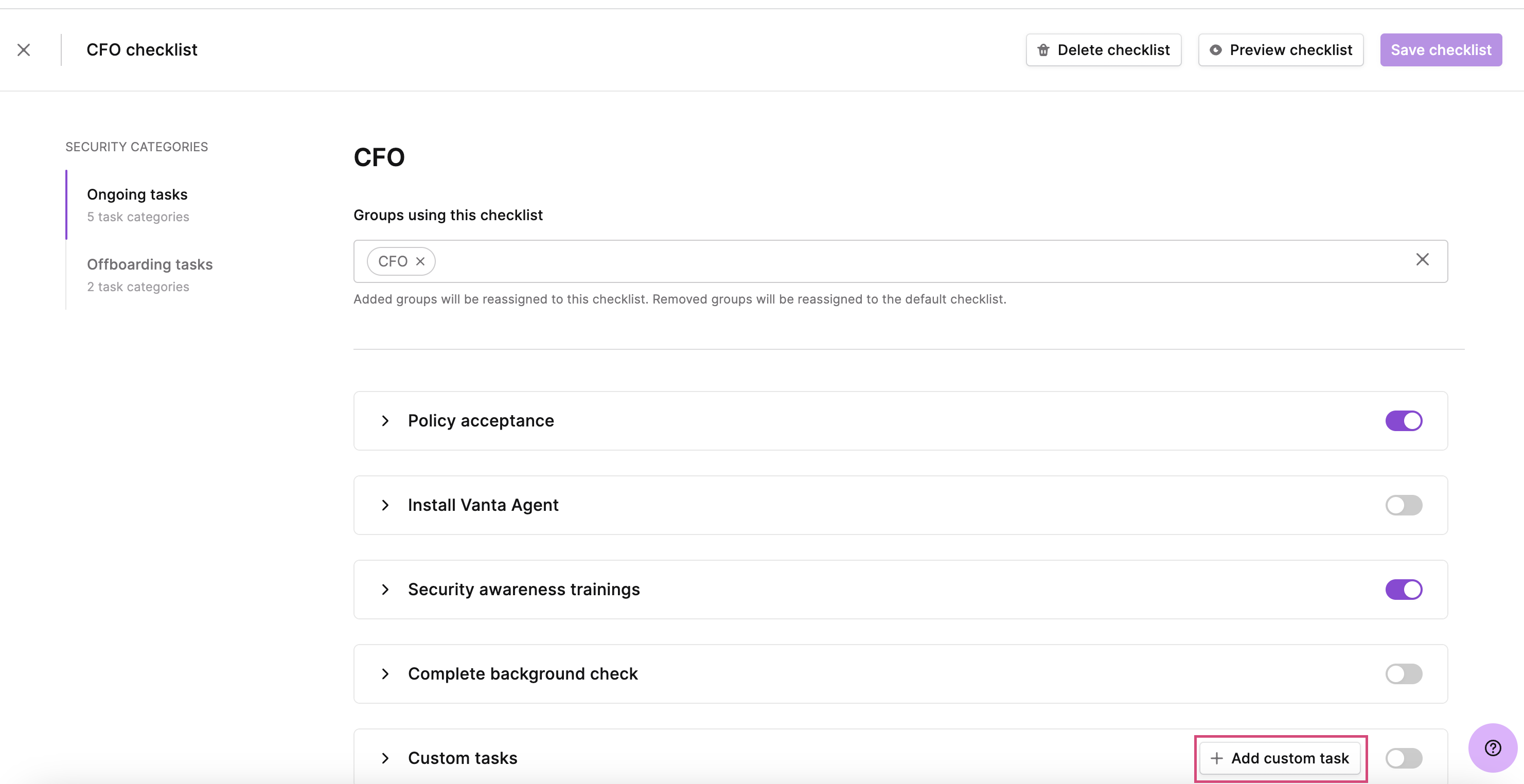 You'll be able to title the task, add instructions, and choose whether they need to upload an attachment or additional information (think a screenshot of completion or perhaps the name of an account required to create)
​​
Add Users to the Group
You'll want to head to the People Page. Search for the user you wish to add to the group and click the '...' for that user:

Select Edit details. In the pop-up, select the new group from the drop-down: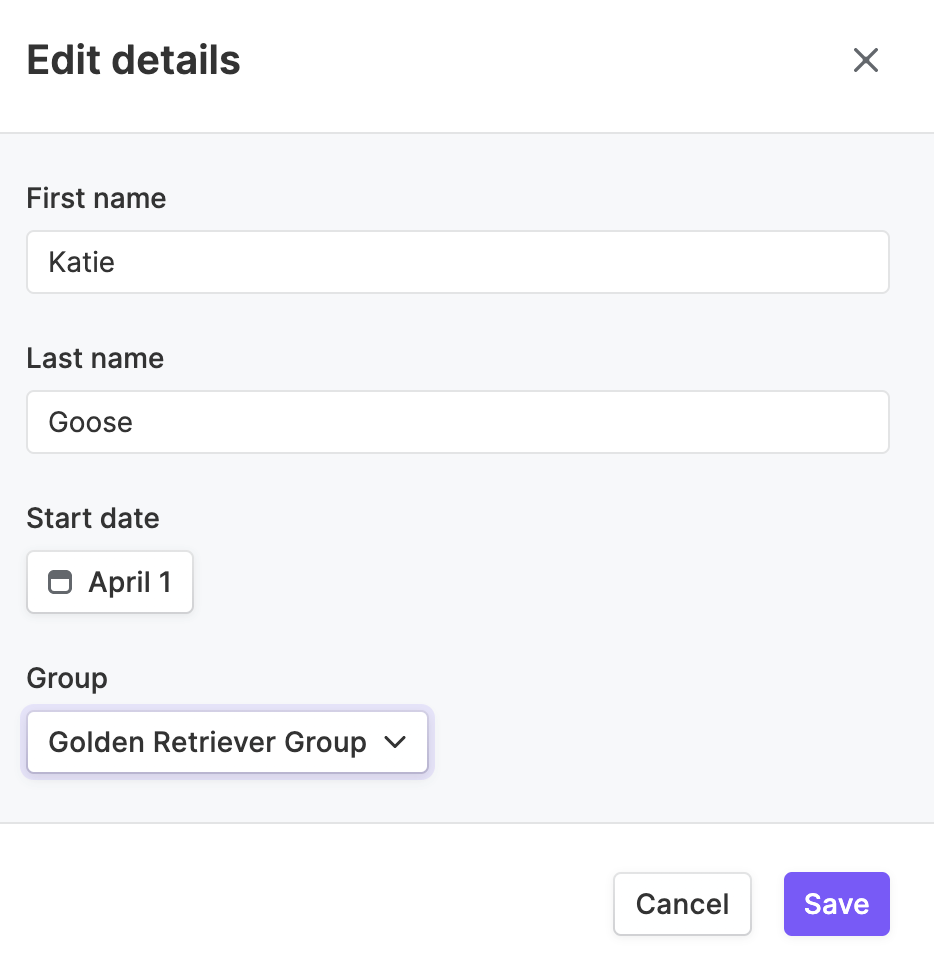 Click save, and the user is now in their new group!