You may have some inventory items that are built into your infrastructure but not included in the scope of your audit. You can mark them out of scope on the Connections Page.
You can mark resources out of scope in the following connections:

Cloud Provider

Identity Provider

Version Control System

Human Resource Information System

Datastore Provider

To mark configure the scope of the resources, you will need to click on the 3 dots on the right side of the connect and select "Configure scope."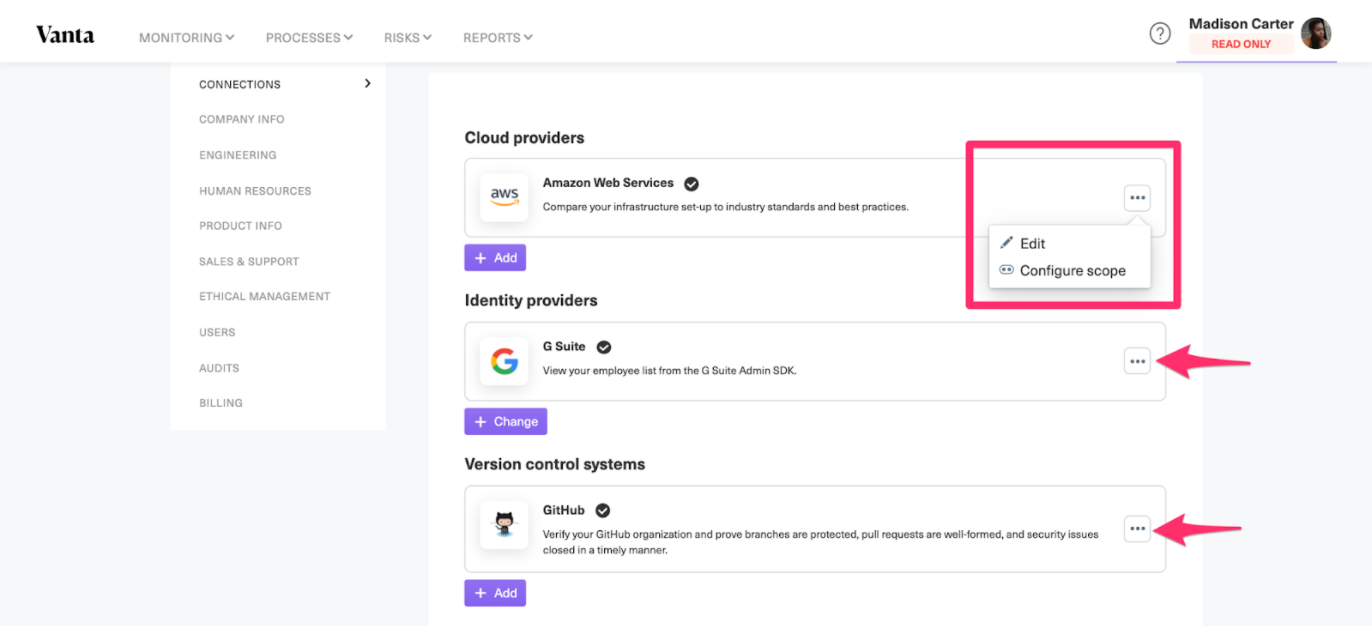 On the Configure Scope Page, you can search for resources and then toggle them off to remove them from the scope of your audit.