Documents related to Product Information, HR, Sales and Marketing live in the Documents tab, which can be found on the Tasks page in your Vanta account.

The Documents tab is located on the Tasks page and provides Vanta customers with a list of documents you will need to provide as a part of the audit for your chosen certificate, e.g. SOC2, ISO 27001, or HIPAA. Each request is a piece of evidence you'll need to successfully complete your audit.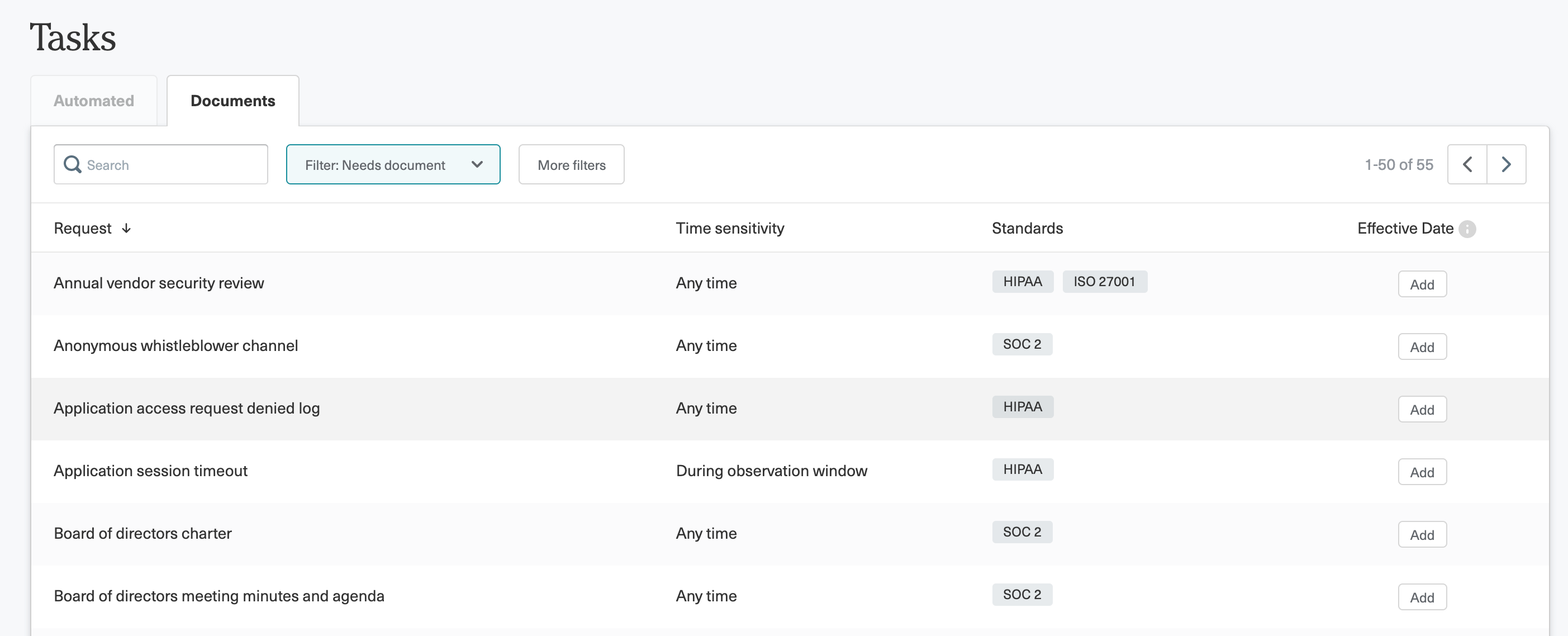 To complete a request, click "Add" on the respective row, or click don't the row to display additional details about the request. You can add as many documents or links as needed to each of the requests.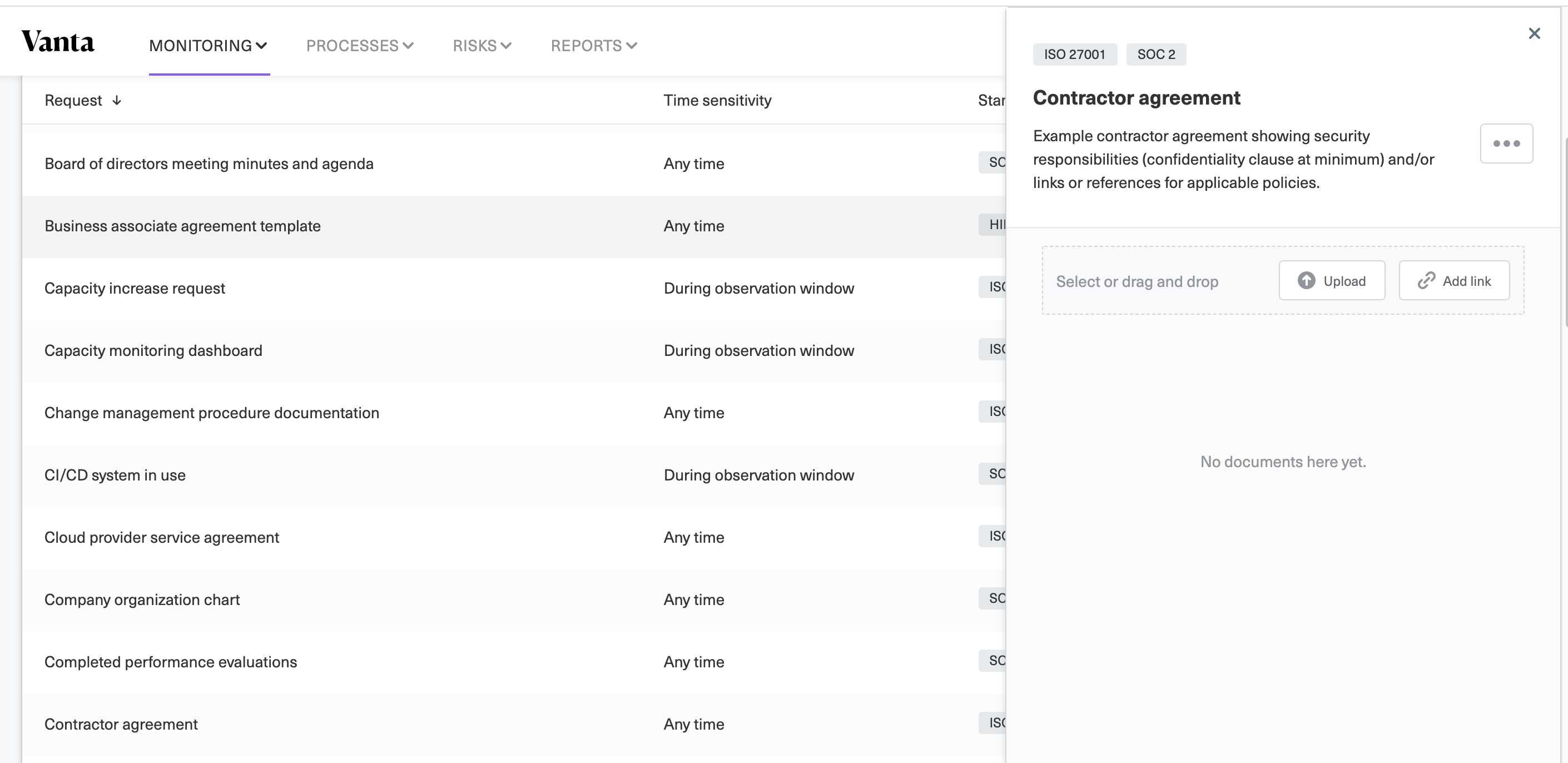 Time-sensitivity
Document requests with a time sensitivity of "any time" can be completed at any time after you've started.
Documents marked with "during observation window" should only be added once you've entered the observation window to ensure you won't need to re-generate them again
Marking requests as "not relevant"
Some of the requested documents may not apply to your specific situation. If that is the case, you can mark the request as "not relevant" and indicate the reason.