Vanta Security Awareness Training
Vanta offers security awareness training developed by our in-house security and compliance experts to help ensure your employees learn about essential security topics in a way that nurtures a positive and strong culture of safety.
Vanta's security awareness training is housed directly within the Vanta platform—which means your employees can view and complete the video without leaving the Vanta onboarding page.
Employees will see the seven-minute training video on their onboarding page and will need to watch the video in its entirety. Once watched and submitted, it automatically marks the task as complete.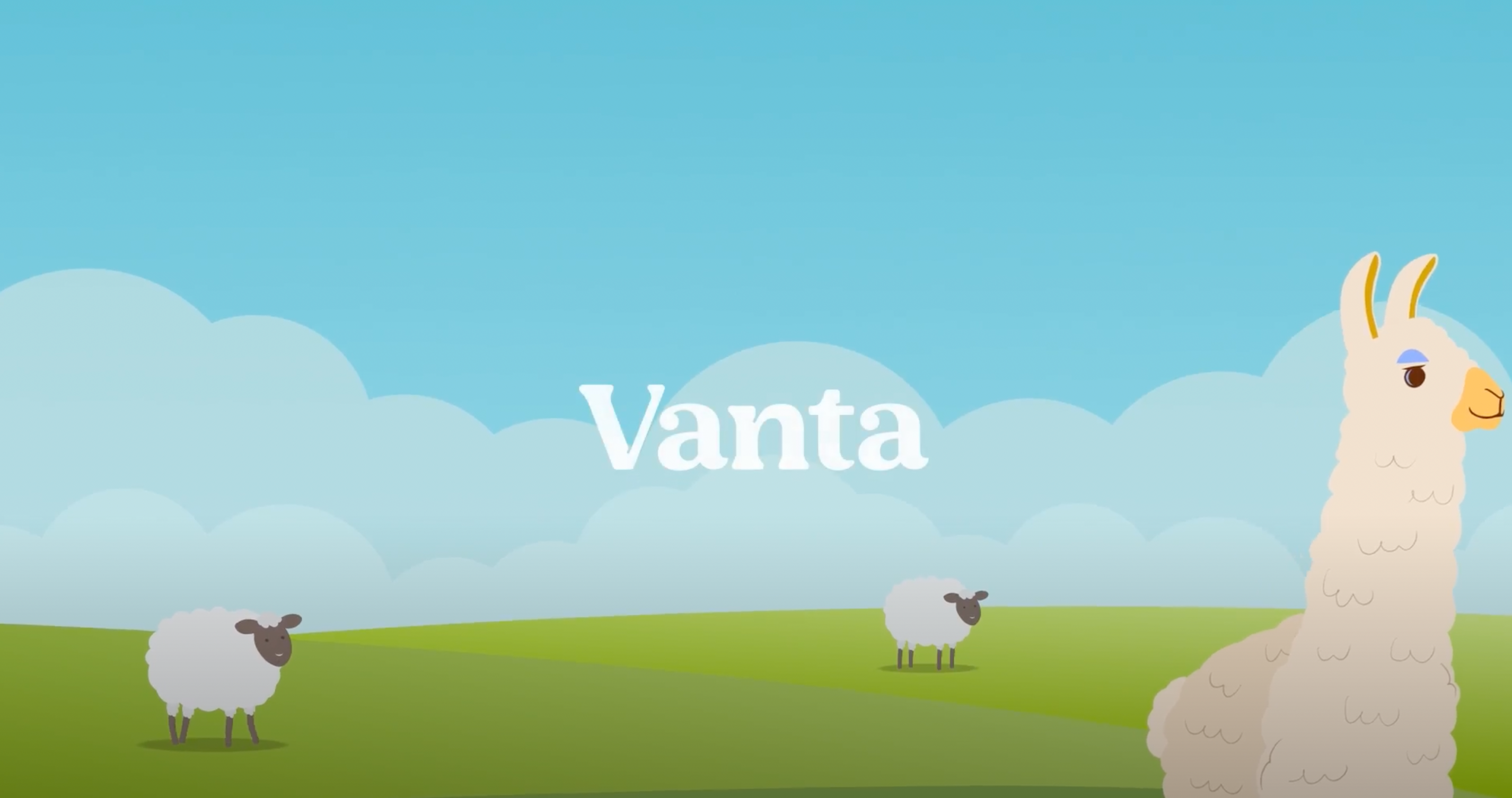 Topics Covered
Reporting suspicious activity

Protecting your accounts

Passwords and passphrases

Password managers

Multi-factor authentication (MFA)

Common attacks

SIM swapping

Credential stuffing

Malware

Ransomware

Social engineering

Phishing

Patterns and tactics

Social media best practices

Reporting suspicious messages

Protecting your devices

Screen locking

Biometrics and passcodes

Device updates

Protecting sensitive information

Principle of least privilege

Secure data handling

Office security and remote work

Whiteboard hygiene

Clean desk best practices

Secure document handling and disposal

Remote work best practices
Setting up Security Awareness Training
Admins can set up security awareness training from the Checklist settings page. We recommend not making this change during an audit window, but Vanta maintains all prior evidence of security awareness training completion if a change is made.
Email reminders to complete SAT for current employees will be based on your current SLA.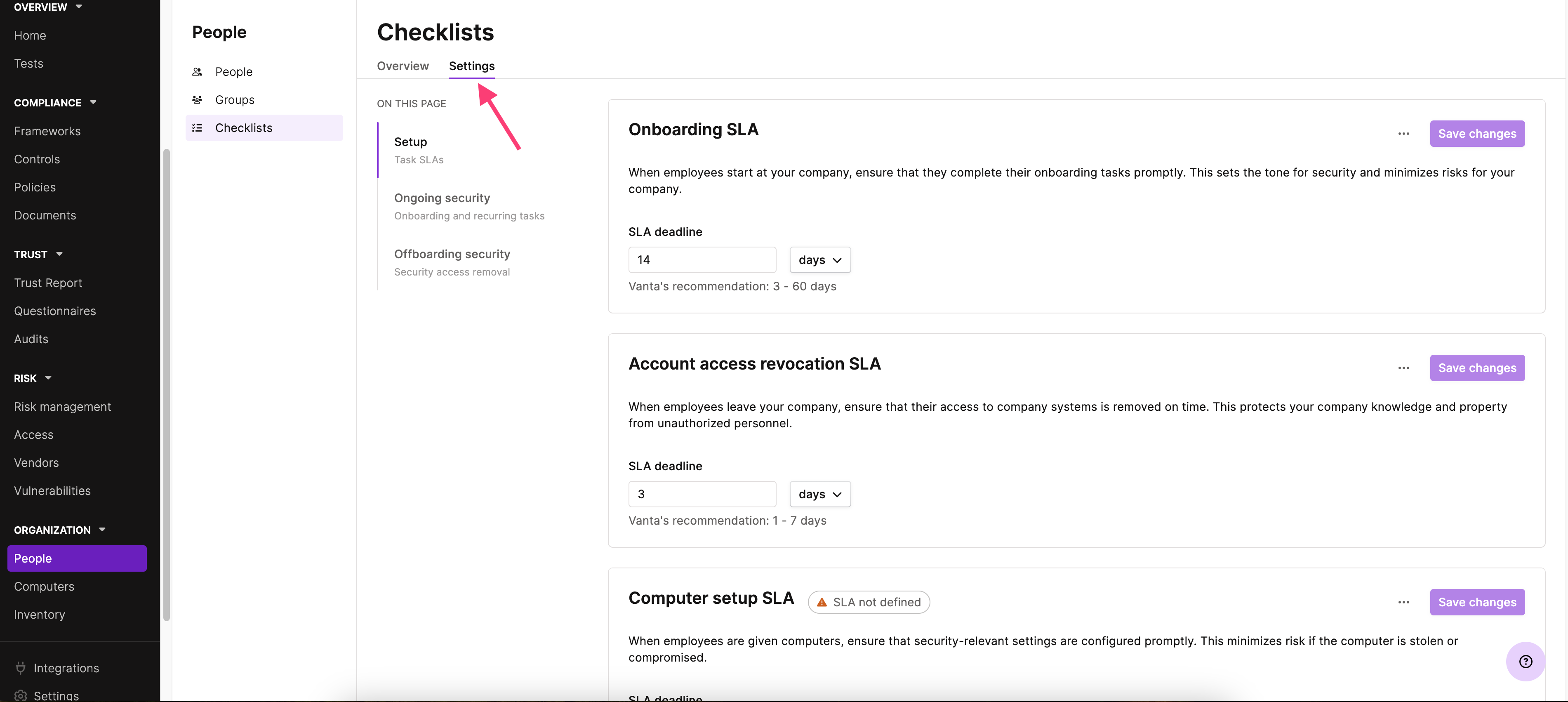 Updated