The Tests page is your one-stop shop to understand the list of security items to work on. You can use this page to quickly understand your company's security posture and make progress toward becoming compliant.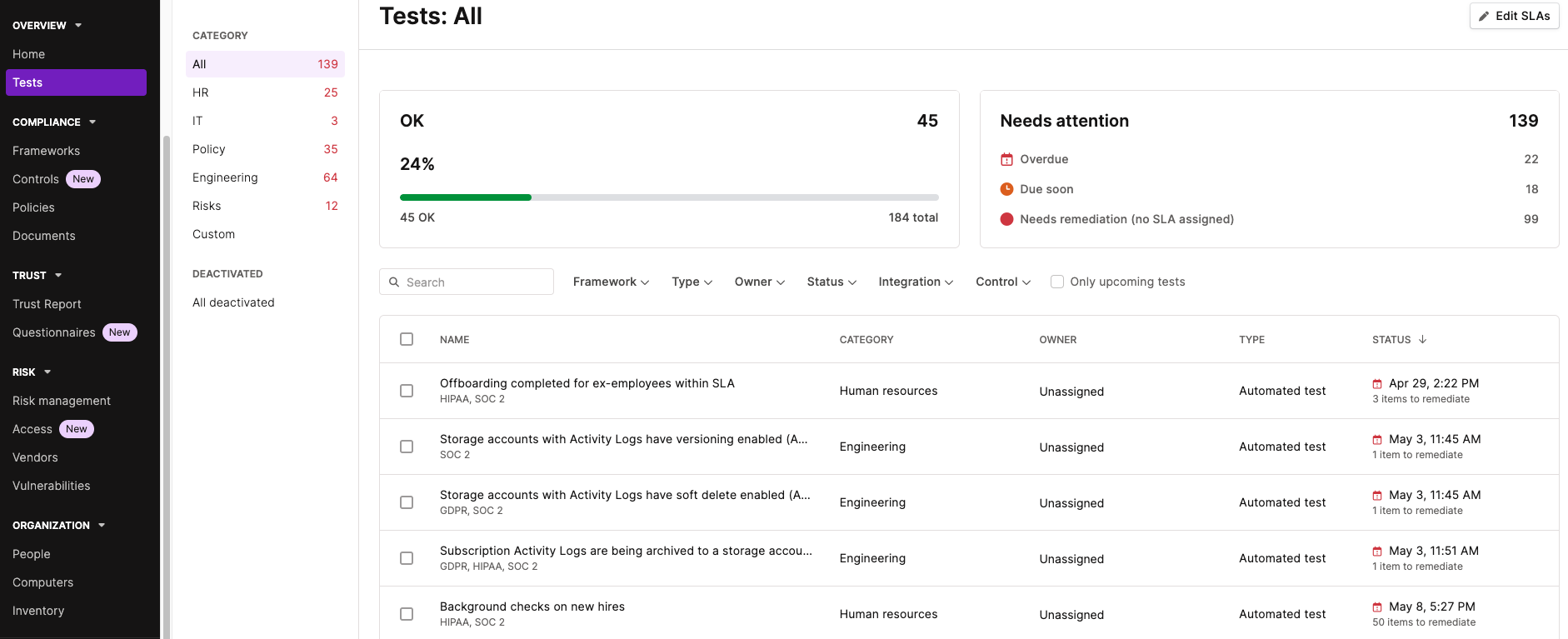 Understanding the Tests Page
Test list
By default, Vanta sorts the most urgent tests to work on to the top.
You can search by test name or filter by status or standard that the test applies on each list. You can also assign tests to different members of your organization.
You can also filter by category: use the sidebar on the left to pick between subject areas. Now, your Head of Engineering can focus on one list of action items, while your Head of People can focus on another.
Test details
Click on an individual test to view more detailed test history and guidance on addressing it.

Items to remediate will showcase the resources that require attention
How to fix will explain how to remediate the issue on the affected resources
Remediation History will detail the remediations that have taken place for this specific issue