Administrators can add auditors to their Vanta instance by going to Settings, clicking Users and Permissions, and scrolling down to 'Auditor Access'. Once there they can click 'Choose an audit firm' to search for the name of their auditor's audit firm from the drop down list and click the +Add button to grant them access: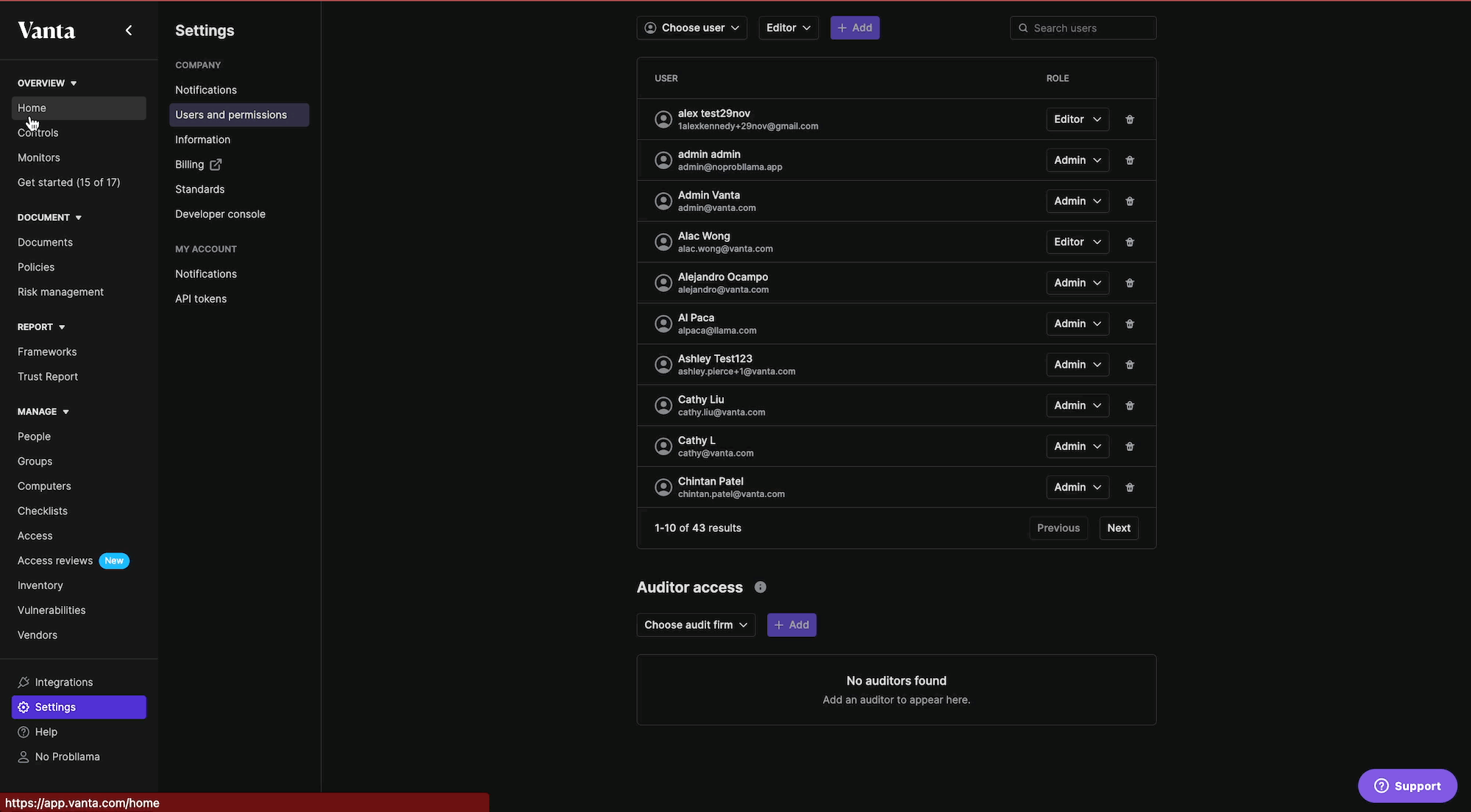 No other action would be needed on the administrator's side, as it is now be up to the auditor to create an engagement to review the evidence.
It is important to note this only works for approved auditors, if you wish to add a non-approved auditor (meaning their firm is not in the drop down menu/ external auditor) they will need to be added as an editor. See this article, How to add a user outside of an organization as an admin/editor to Vanta for more information on this.


Prerequisites
You must be an administrator in Vanta to perform this task
Additional Resources