If you have a background check service, such as Checkr or Certn linked to Vanta, completed background checks can be automatically linked to users. The linking depends on the email used for the background check matching the email stored in Vanta.
If the email on the background check does not match any user's email in Vanta, the background check will not be automatically linked.
For example, suppose you initiate a background check for an employee using their personal email but have their work email stored in Vanta. In that case, the background check will not automatically link and must be done manually. This is to ensure background checks are linked to the correct user.
To manually link any completed background checks (pending background checks cannot be linked),

Navigate to the People page in Vanta
There will be a prompt at the top of the screen for any users that were unable to be matched, select View

Select the unlinked user and choose the appropriate person from the dropdown.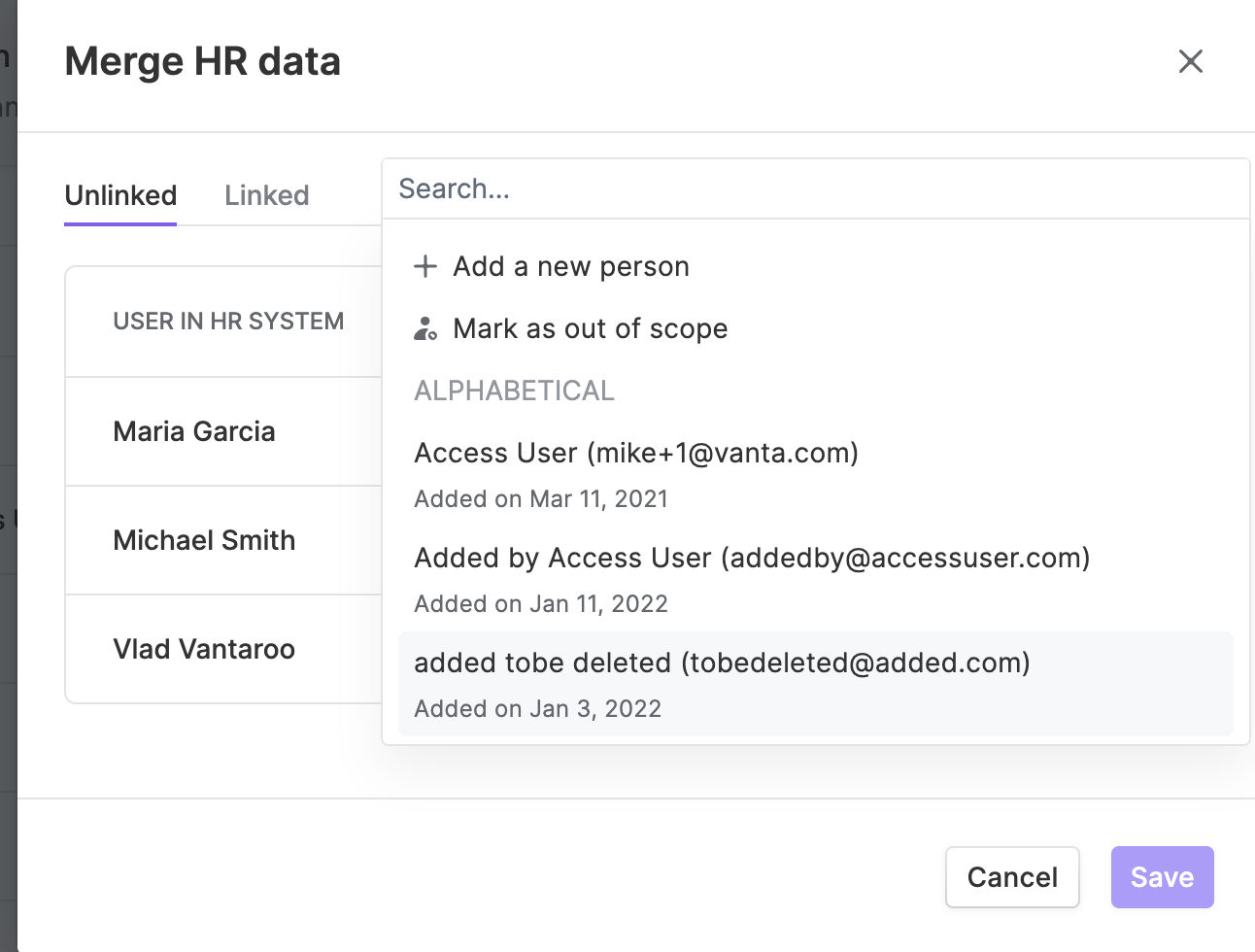 If the person does not exist in the dropdown, select Add new person

Add their first name, last name, email, start date, and which group they should belong to within Vanta