To help your employees stay on top of their security tasks, you can set up automatic email reminders for employees from Vanta. These emails let employees know of outstanding tasks they need to complete following your organization's onboarding program, such as accepting policies and completing security training.
Enabling Automated Employee Reminders
From the bottom-left-hand corner, select your account
Click Settings
Select Notifications
Enable employee reminders by toggling the switch on
Choose weekly reminders or daily reminders.

Keep in mind this will only send email reminders to users with incomplete security tasks.
If you select a weekly cadence, emails will go out Monday mornings at 11 am UTC.

If you have set up your Vanta instance with Slack, you will also have the option to remind your employees via DM.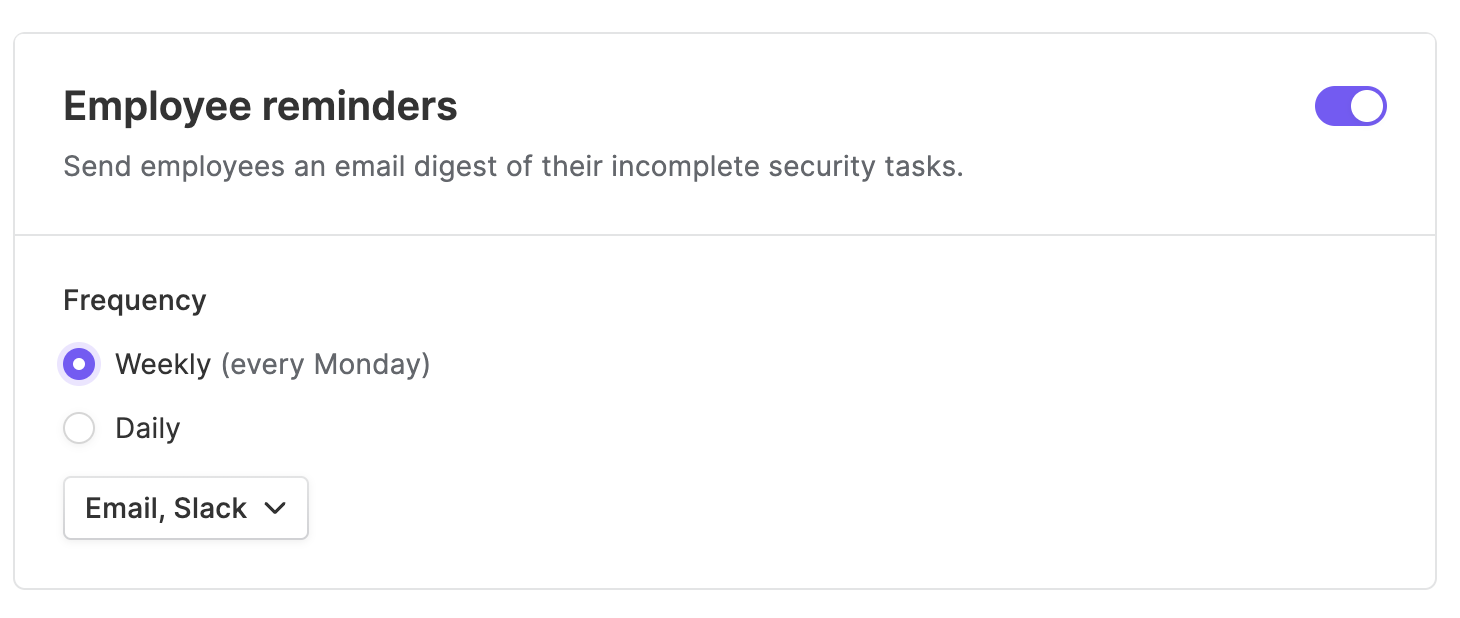 Sending a One-Time Reminder
If you prefer to send a manual reminder to individuals in your company with incomplete security tasks, open the People page from the left-hand navigational panel.
Select Send Reminder. This will send a reminder email to every account with overdue security tasks.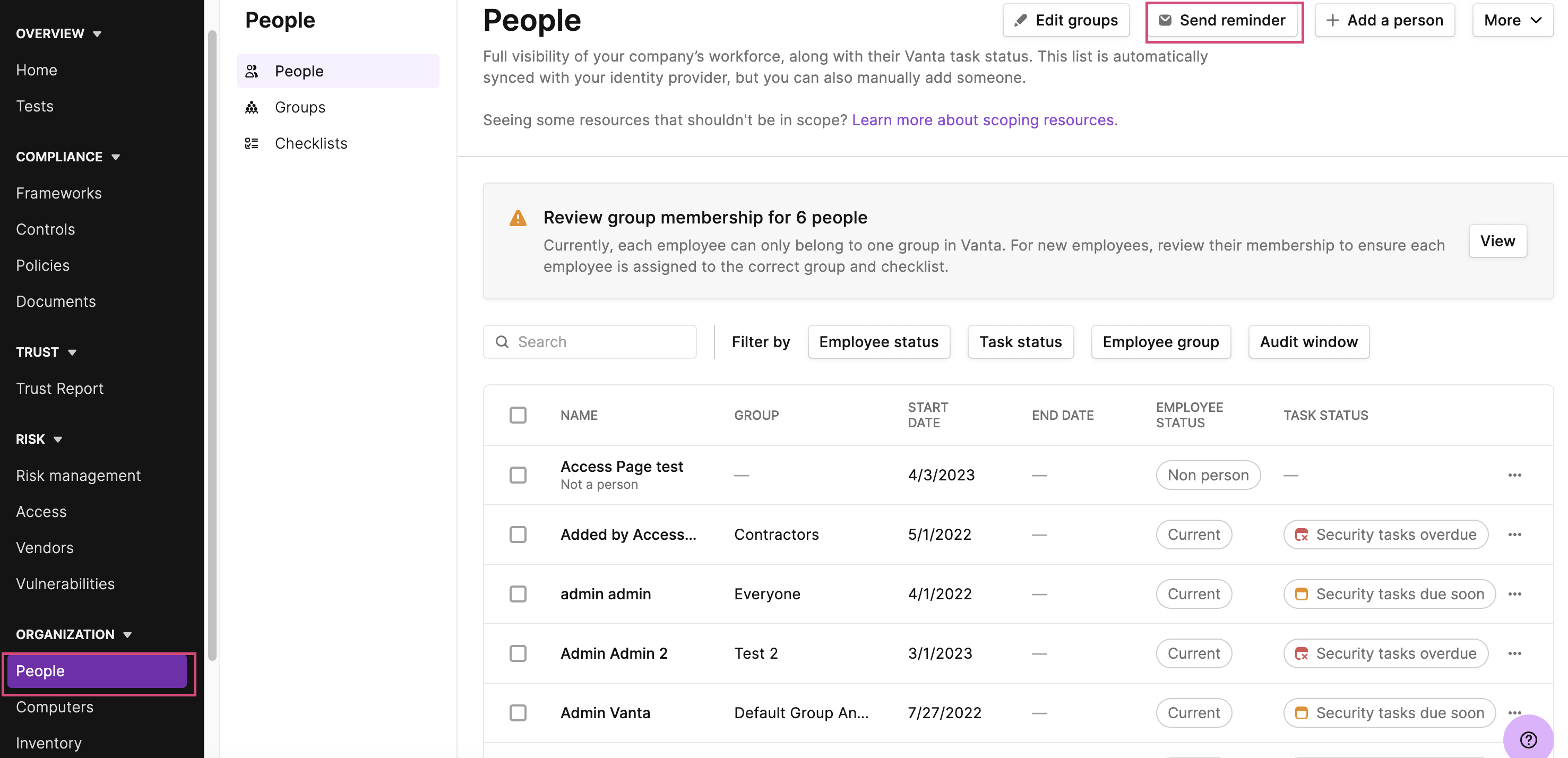 Sending a Single User a Manual Reminder
From the People page, select the user who needs the reminder
Select Remind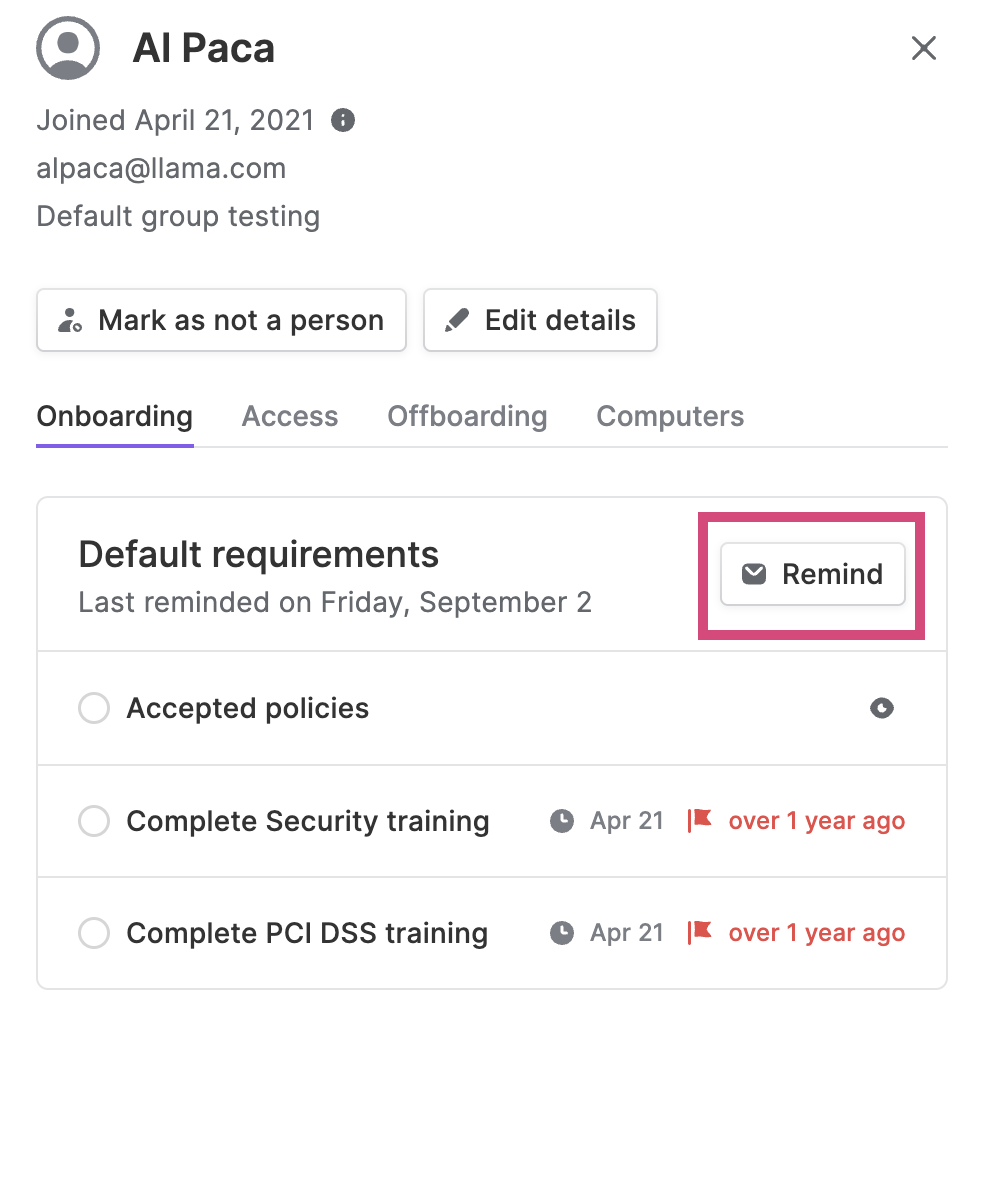 You will see a confirmation at the bottom of the page that an email has been sent to the designated user