Security awareness trainings help your employees stay informed about best security practices. A good security training program refreshes regularly so your organization has the most up to date knowledge of best practices.
Vanta helps you manage a dynamic security program with yearly recurring trainings.
How this works
Regardless of how your organization conducts security trainings, Vanta will automatically create employee tasks for subsequent trainings to keep you compliant with the requirements of your certification. Employees will be prompted to complete their trainings yearly.
To configure security training settings, visit your employees' Checklist Settings. Ensure that tracking is enabled and the right employee groups are assigned.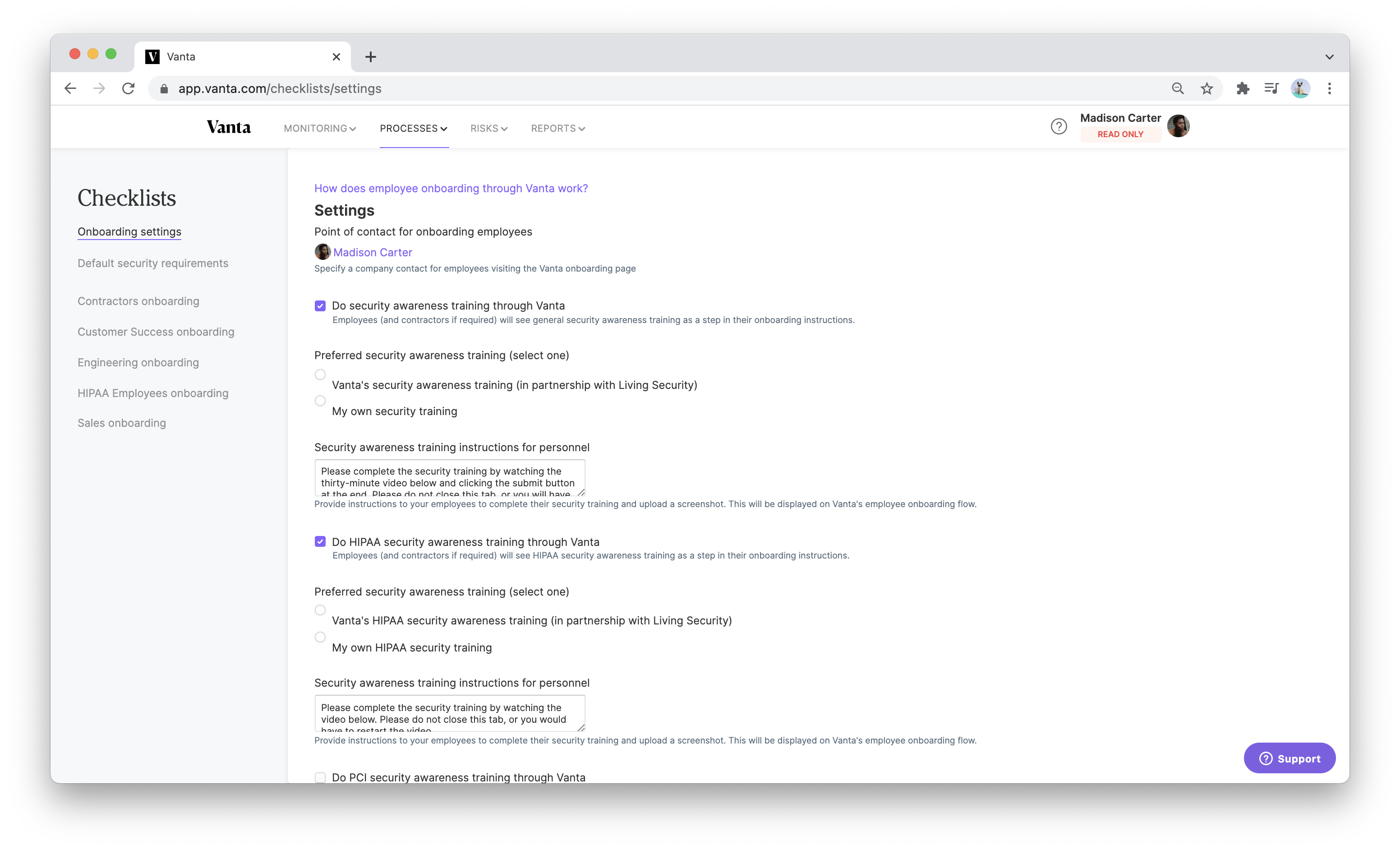 Within the admin view of the employee's task drawer, you may see multiple security trainings. To ensure security trainings are conducted at least annually, Vanta will automatically create additional security training tasks for employees to complete. Subsequent security training tasks are created without losing historical record of past trainings so you can access multiple years' of training records.