Security awareness training helps employees stay informed about the Company's security practices. A good security training program refreshes regularly, giving your organization the most recent information and best practices. Vanta helps you manage a dynamic security program with yearly recurring training options.
Enabling Vanta Security Training
From the left-hand navigation panel, select Checklists
Enable the security training you require of your employees by toggling the switch to on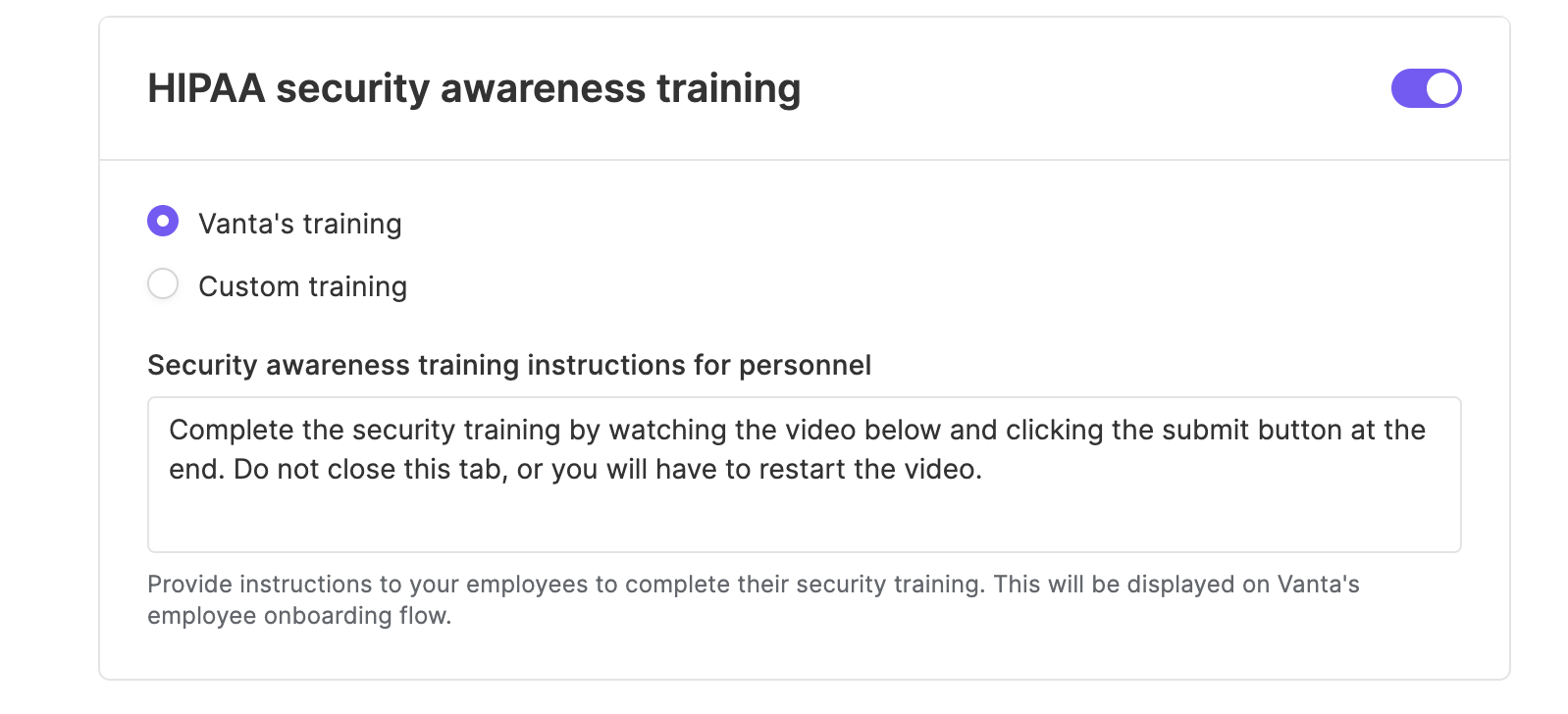 Vanta's training is a preestablished training program for your employees to use
Custom training allows you to link to a security training program outside of Vanta
Your employees will need to visit https://app.vanta.com/onboarding to complete their security tasks. Once you are ready, you can enable Vanta's automated reminders to notify them automatically.
As an Admin, you can see an employee's progress by opening the People page, selecting the person, and viewing their completed tasks and default requirements.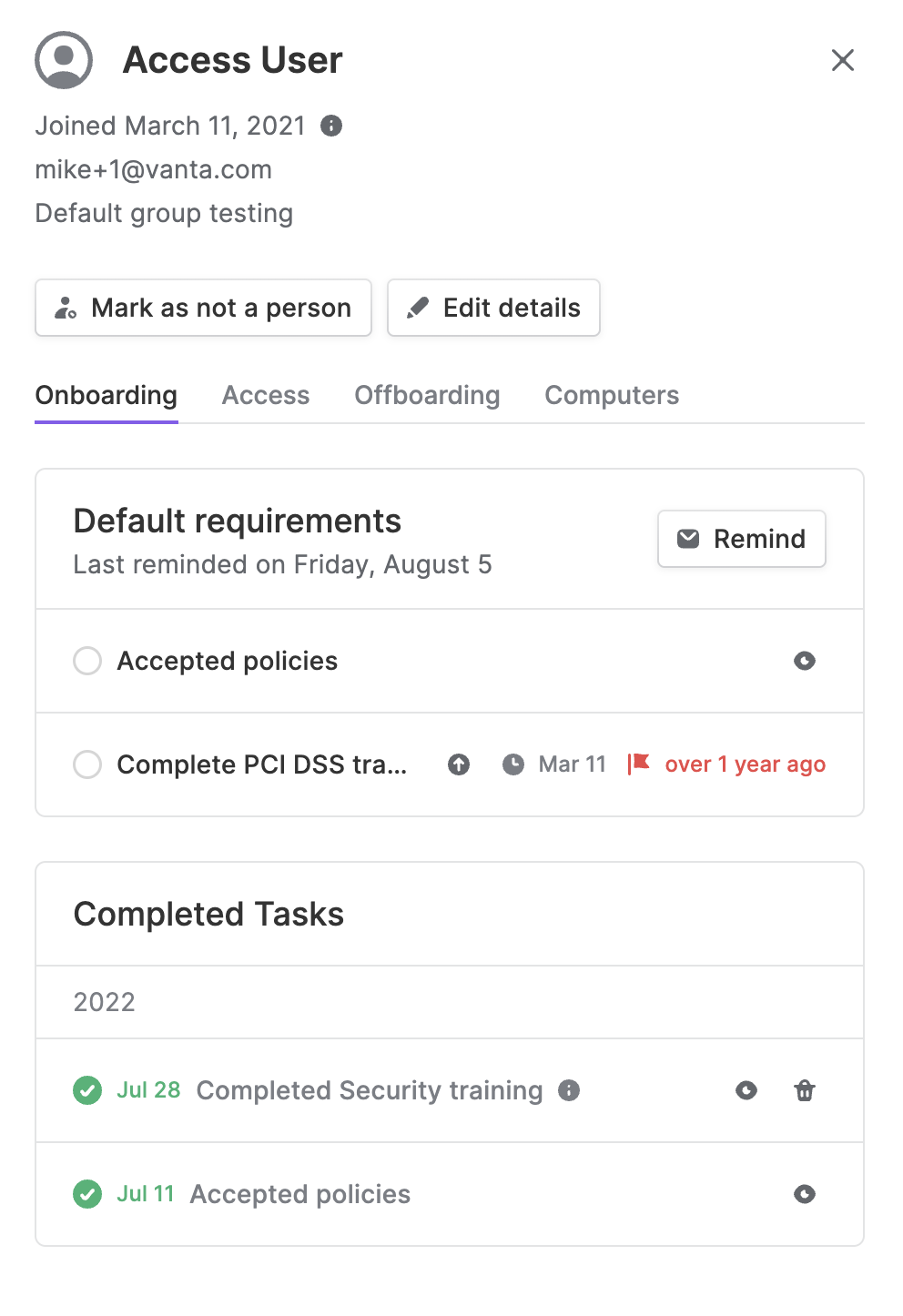 By default, this is an annually recurring task for employees. The training anniversary date is based on the employee's last security training.
Security Awareness training in the second year and any after that will be added to the employee task list.