Through the Vanta and Office 365 integration, you can use Office 365 as your identity provider.
In order to do this, you must first be an Admin in Microsoft Office365.

Visit the Microsoft Admin Center and check the Role of your Account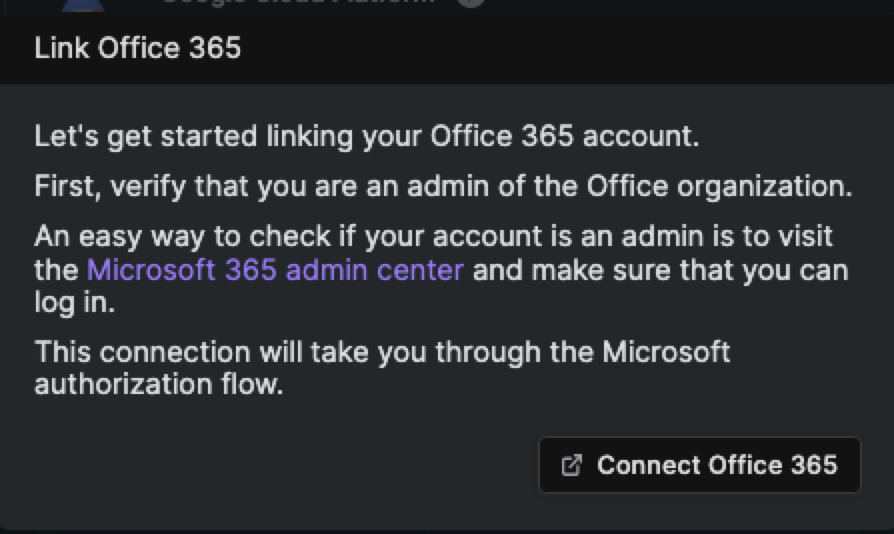 In Microsoft Admin Center:
Under Users, select Active Users
Select your Account and look for the Roles section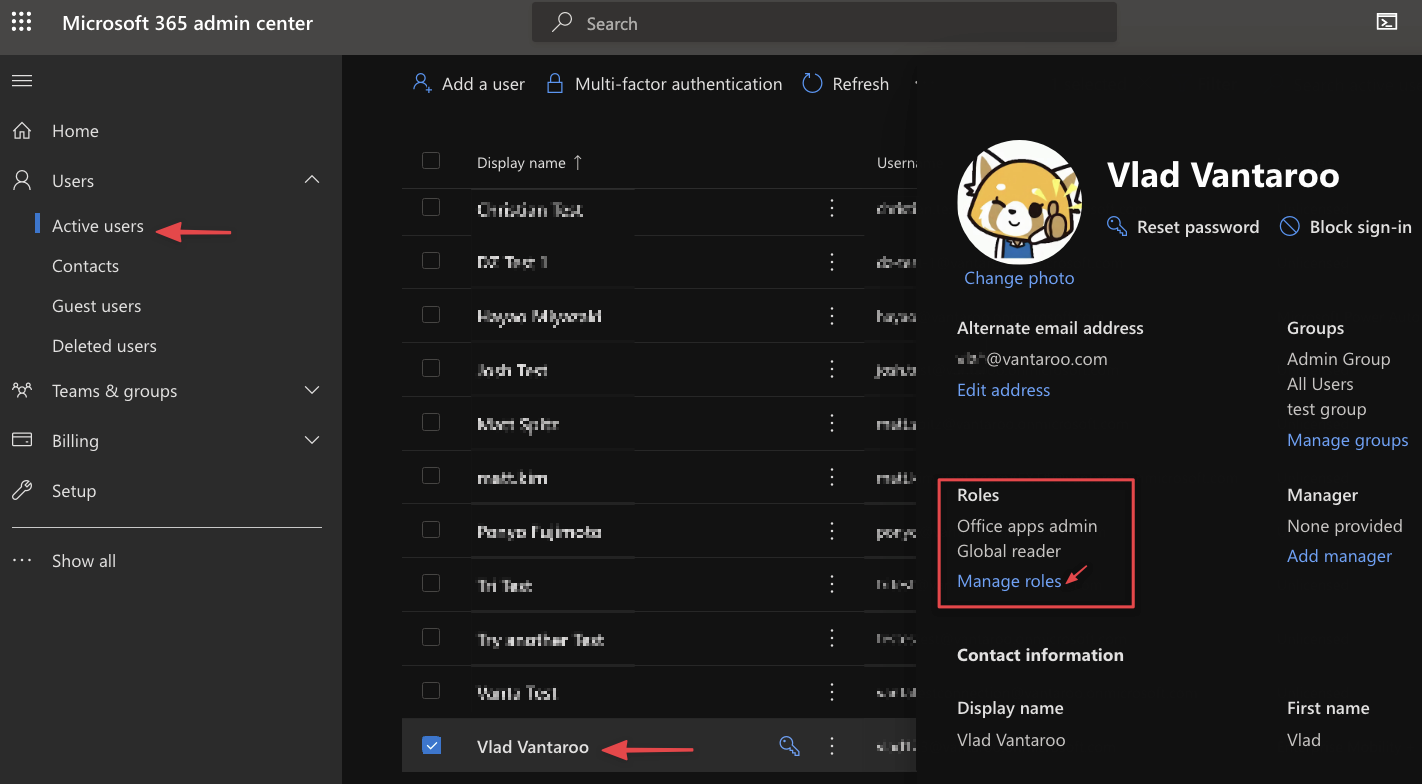 Select Manage Roles to edit these
If you do not have appropriate permissions, You will receive the following when attempting to connect with this account: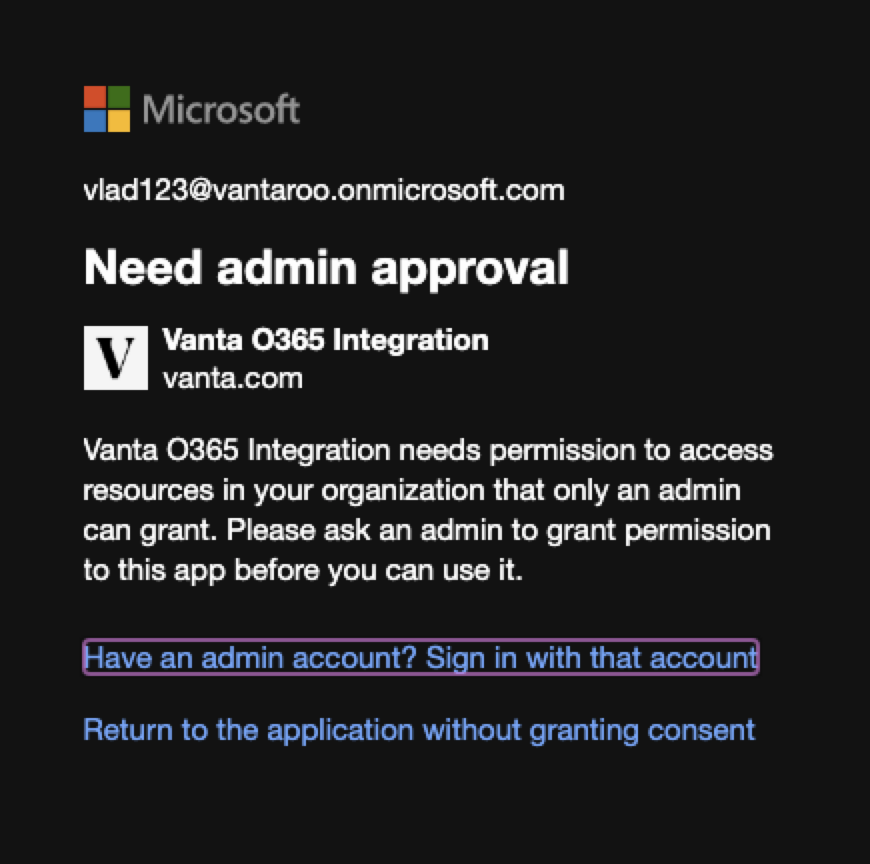 You will need a Global Administrator Role in order to connect to Vanta:
​
In Vanta
Click on the Connect Office365 Button to be prompted to log in into your Office365 Account: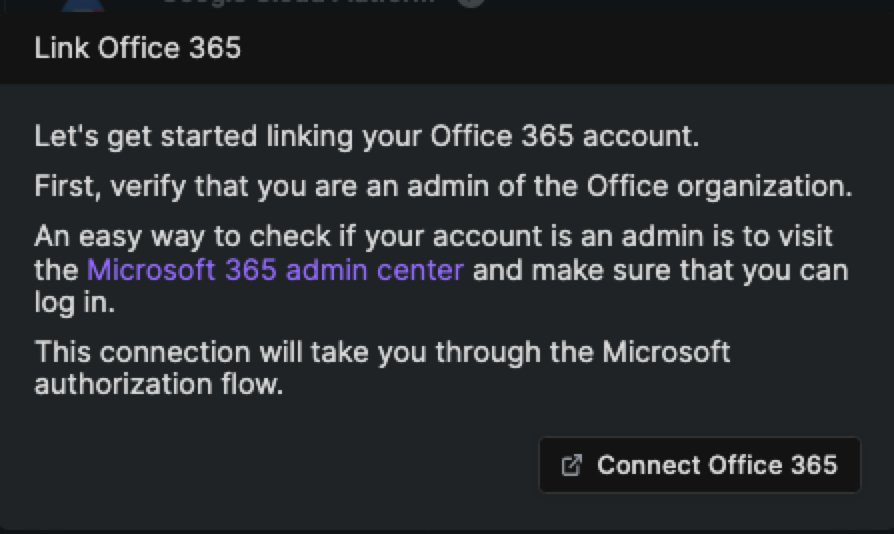 If you have an appropriate role, then you will need to accept the following: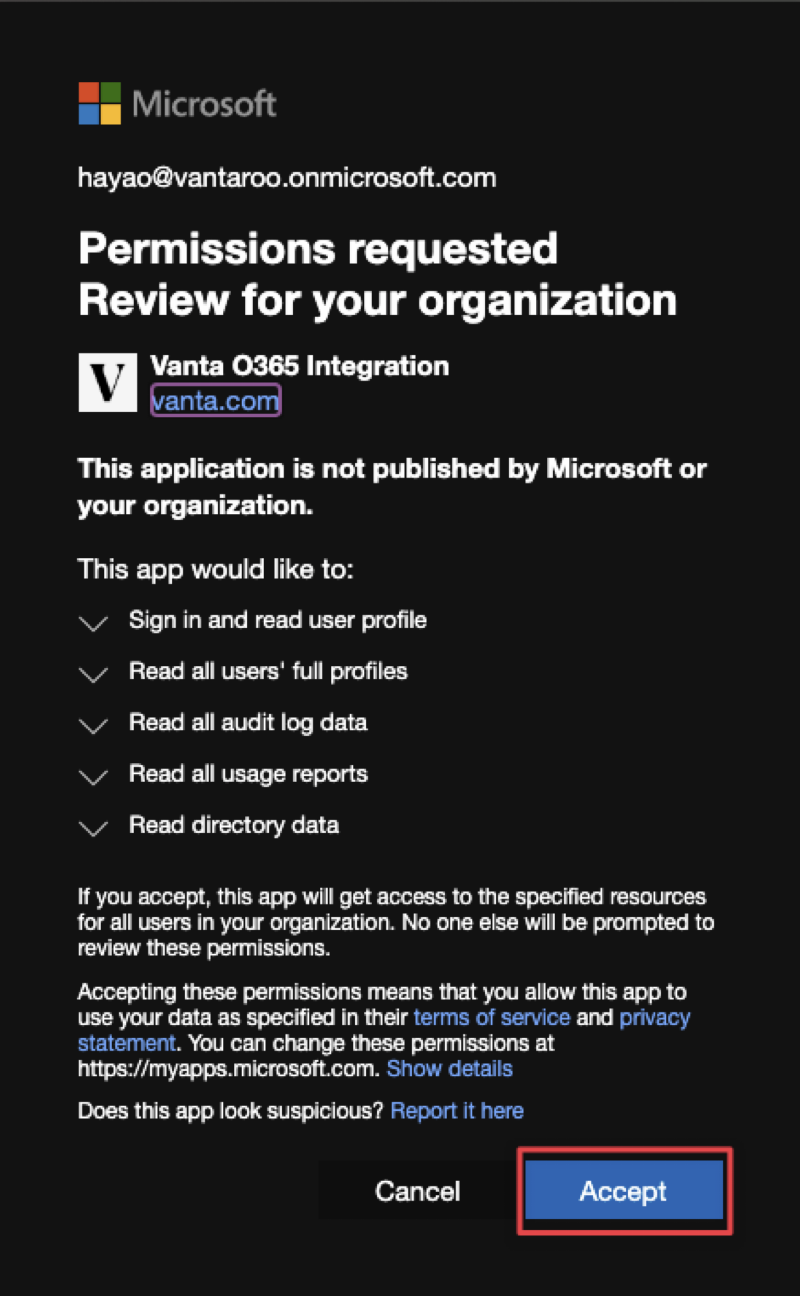 Once Accepted, You'll be redirected back to Vanta, And should see your new connection established.
The Loading Icon below will slowly fill as the resources are fetched.