Intro to Vanta Trust Report

Vanta Trust Report is the way to demonstrate a commitment to security by proactively sharing your security program details–that you've been working so hard to achieve–with customers and prospects.

The Trust Report Home is where you will create your Trust Report for the first time. From Home you can also:
Preview, edit, and share the report
View statistics of who has access to the report and how many views it has
Manage access to the report
Check analytics for total views, page views, and document downloads
Review the remediation section to see what is in your report and how to make it stronger


Every report will include the real-time monitoring of your company's controls by Vanta and when they were last checked.
Additionally, for each report, you can add:
Customer color scheme branding, your company logo, and description
Email address for your company's security contact
FAQs to the most commonly asked questions you receive about your security
Append documents, links, questionnaires, reports, certificates, and more to bring data from into Vanta
List the types of data your company does and does not collect
Employee personal identifiable information
Customer personally identifiable information
Credit card information
Personal health information

Adding Documents
Documents can be added from Vanta or uploaded from your desktop. We suggest you include:
Link to your company's security page
SOC 2 report
ISO 27001 report
Penetration tests
Policy report
Previously filled out security questionnaires
Anything else you want to include
TIP: The Overview page shows your top four documents. Customers and prospects can access the rest of your documents from your Documents tap.
Adding FAQs
Use the FAQ section of the Trust Report to proactively address those commonly asked questions your organization gets asked time and time again. Examples of what you should include in your FAQs…
Commonly asked security questions, permission requirements, data storage locations, and/or anything that your sales or security team gets frequently asked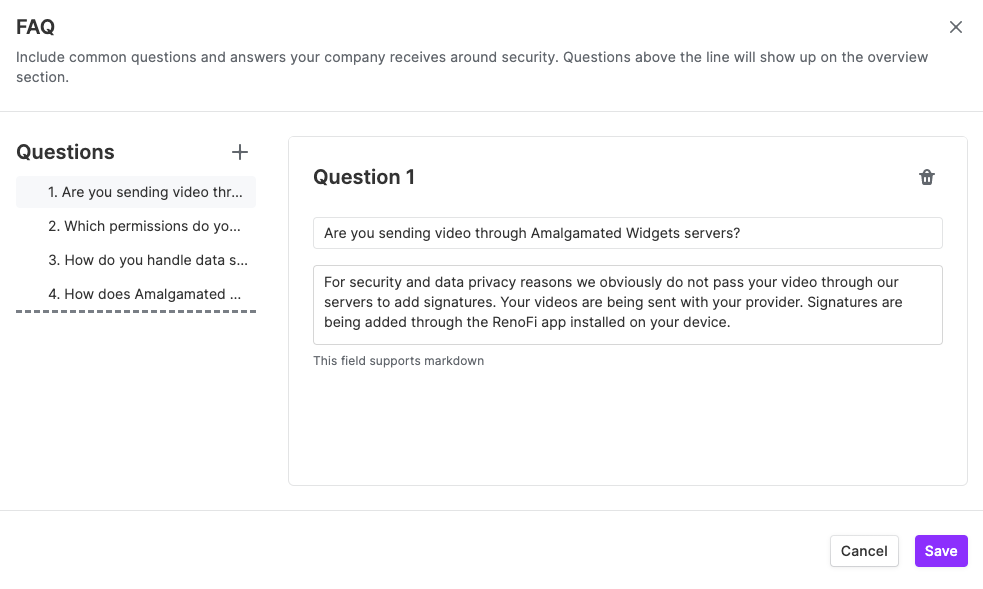 TIP: The FAQ tab displays all your questions and answers, while the Overview page shows your top four FAQs.
Monitoring
Vanta pulls your monitored controls directly from your Vanta platform and surfaces them in your Trust Report. The more passing controls you display, the better results you'll see from your Trust Report.

While this section is not editable from your Trust Packet, you can view non-passing controls that require remediation in order to include them in your Trust Report.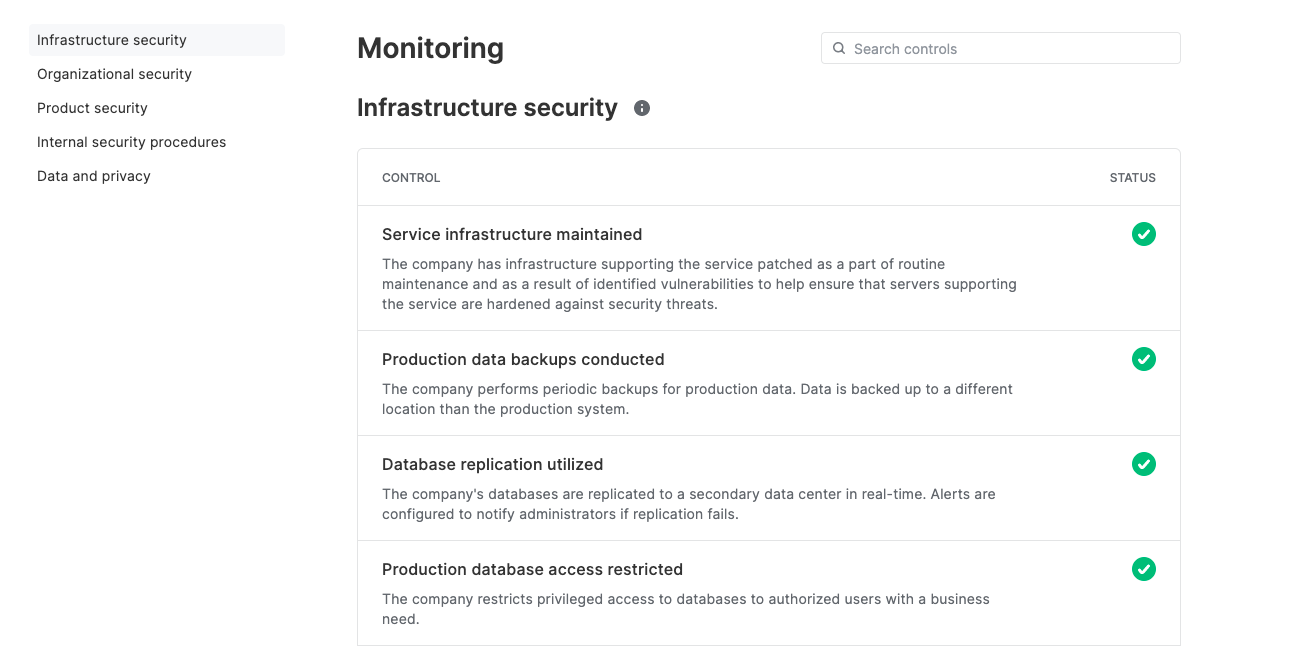 Sharing
Private Sharing
A Vanta admin/editor can add an email address to the Trust Report

Set an expiration date or not

The recipient gets an email with a link that allows only them to view the Trust Report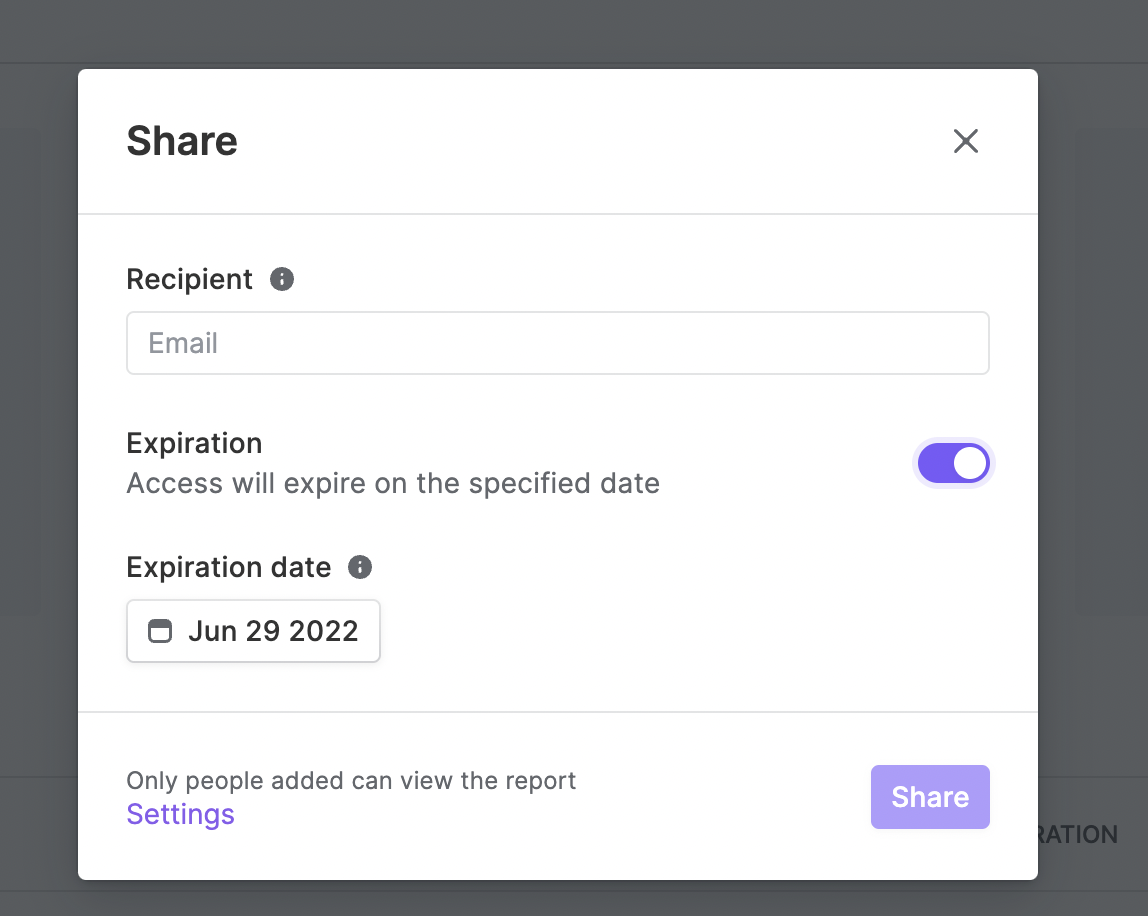 Public Sharing
A Vanta admin/editor can change the link setting to public. This means anyone with the link can access the Trust Report.

The recipient will receive an email where they will need to enter their email in order to receive a secure link to view the Trust Report.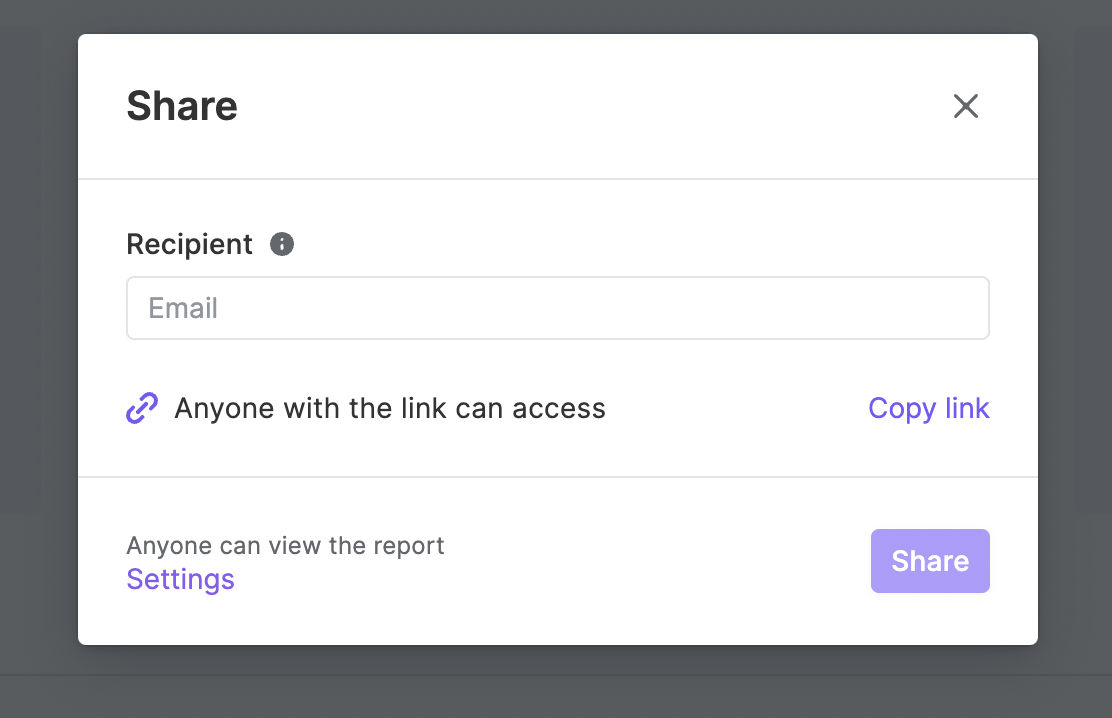 Analytics

Once you start sending your Trust Report to customers and prospects, you'll want to track how it performs. Locate tracking information in the Stats section on the Trust Report home page.
The Stats section of your Trust Report will provide a high-level glance at how people interact with your Trust Report:
Number of unique viewers

Pages viewed

Documents downloaded