For Vanta Admins who manage a large number of employees, previously, to offboard a former employee Vanta Admins needed to mark each monitored system as deactivated and also mark offboarding complete.
We have released a new feature to the people page which allows Vanta Admins to bulk offboard employees in both the "Offboarding due soon" status and the "Offboarding overdue" status.
From the People page filter for users who have "Offboarding overdue or Offboarding due soon" statuses.

This should provide us a list of users that need to be offboarded. On the left hand side use the check boxes to mark the users you would like to offboard or you can check off the top most box to highlight all users!
Also we retain selected users so you can keep going page to page to get all the users at once!

Once you are ready to offboard go ahead and click the "Offboard Employees" button.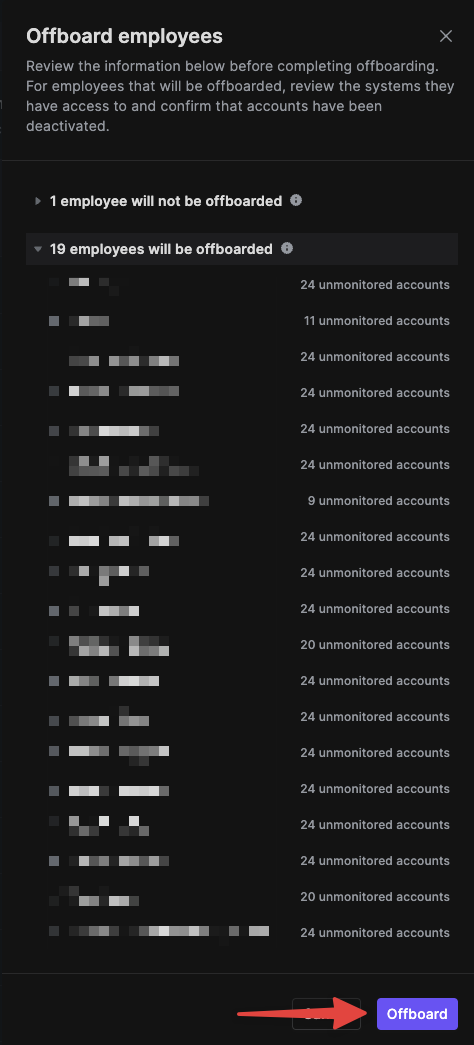 You will see a list of users that are ready to offboarded and we will notify you of users who still need to removed from monitored accounts.
After you have looked over the list and made sure these users need to be offboarded you can finalize the process by hitting the "Offboard" button.
Please feel free to reach out to support@vanta.com if you have any questions!