Gap assessments have moved. A gap assessment reviews internal operations against applicable regulations and other best business practices.
With the new navigation, gap assessments have moved into the individual standard page under the More icon. From there, you can download a static gap assessment for each enabled standard.
Accessing Gap Assessments
Go to Home or Frameworks.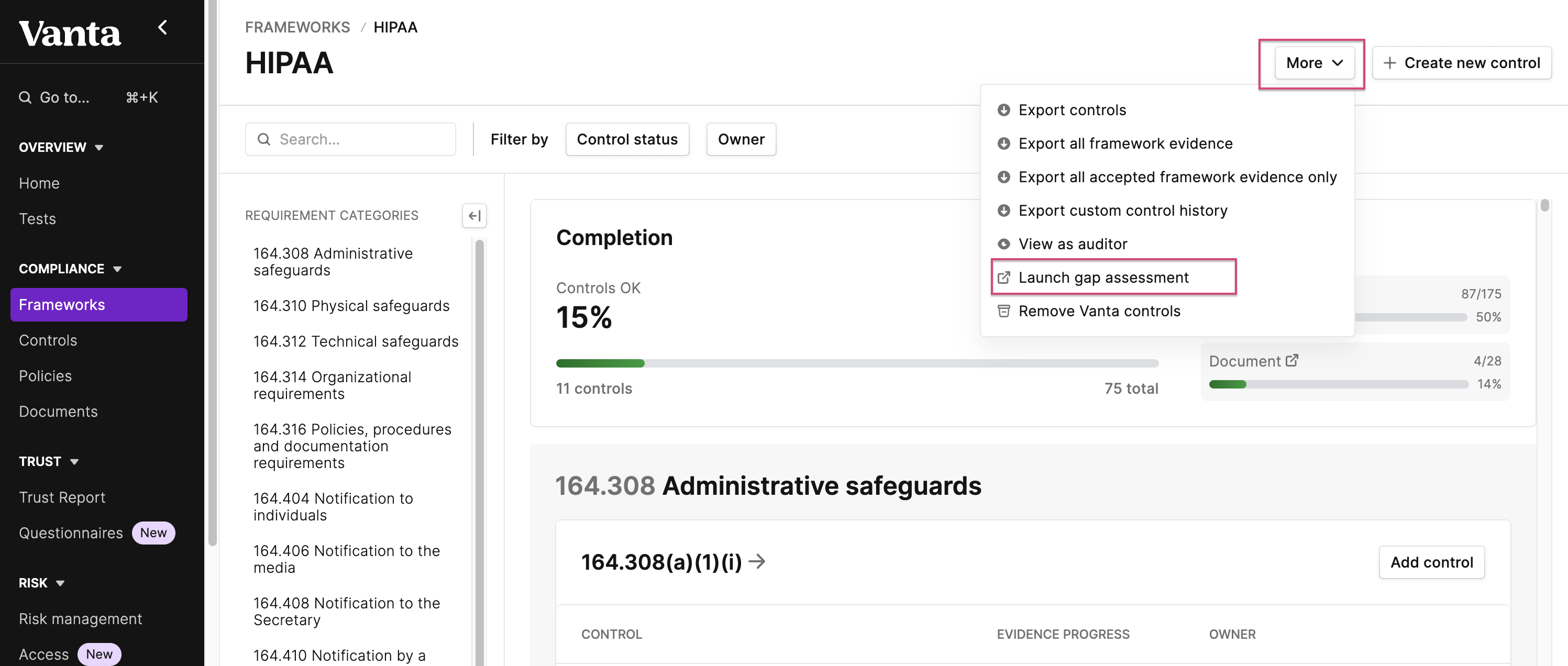 Select a standard.

select More from the top right-hand side dropdown
Select Launch gap assessment
Use this as a checklist to see what you have completed and what's in progress. This can be shared with customers and prospects to showcase your compliance, however we recommend you download the gap assessment and upload to Trust Reports to offer a more holistic and comprehensive view of your security.