With Vanta Trust Reports, admins can gate confidential documentation, such as a SOC 2 report, security report, or a previously filled-out questionnaire. This will allow individuals, potential customers, and clients to request access to your trust reports, but require their signature on a NDA first- keeping your information private and secure. As a Vanta admin, you have the authority to decide the process and workflow of sending or not sending NDAs.
Adding your NDA to Vanta
Go to Settings in your Vanta Trust Reports.
Upload your NDA.
Upload your NDA in Trust Settings.
You can delete and re-upload an NDA.

You can delete and re-upload an NDA if needed.
When sending your Trust reports, you can now request the recipient sign an NDA before they are allowed to view the documents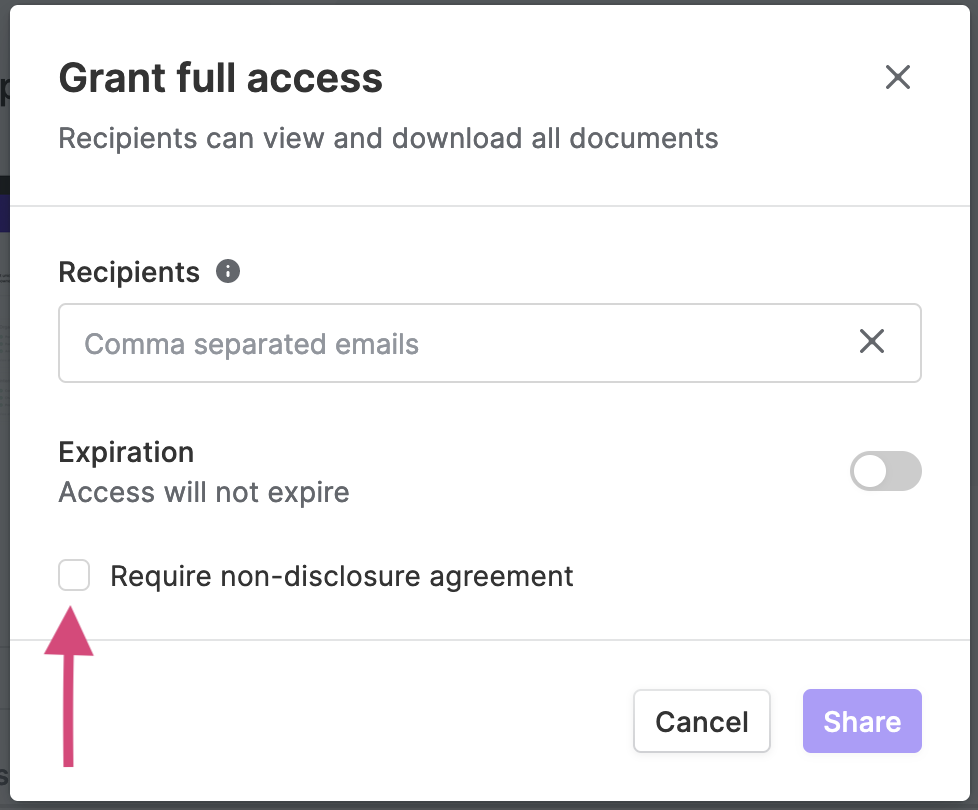 If you allow access requests to your trust reports, you can also request an NDA signature prior to sending.
Admins can then Accept or Deny access to requests from the Vanta platform