Vanta can be configured to read in all users from your Okta instance or customized to not pull in Staged and Pending users. To learn more about the different states an Okta user account can have, review the Okta About user account status documentation.
To update this setting, navigate to the integrations page and select Configure Scope on your Okta connection: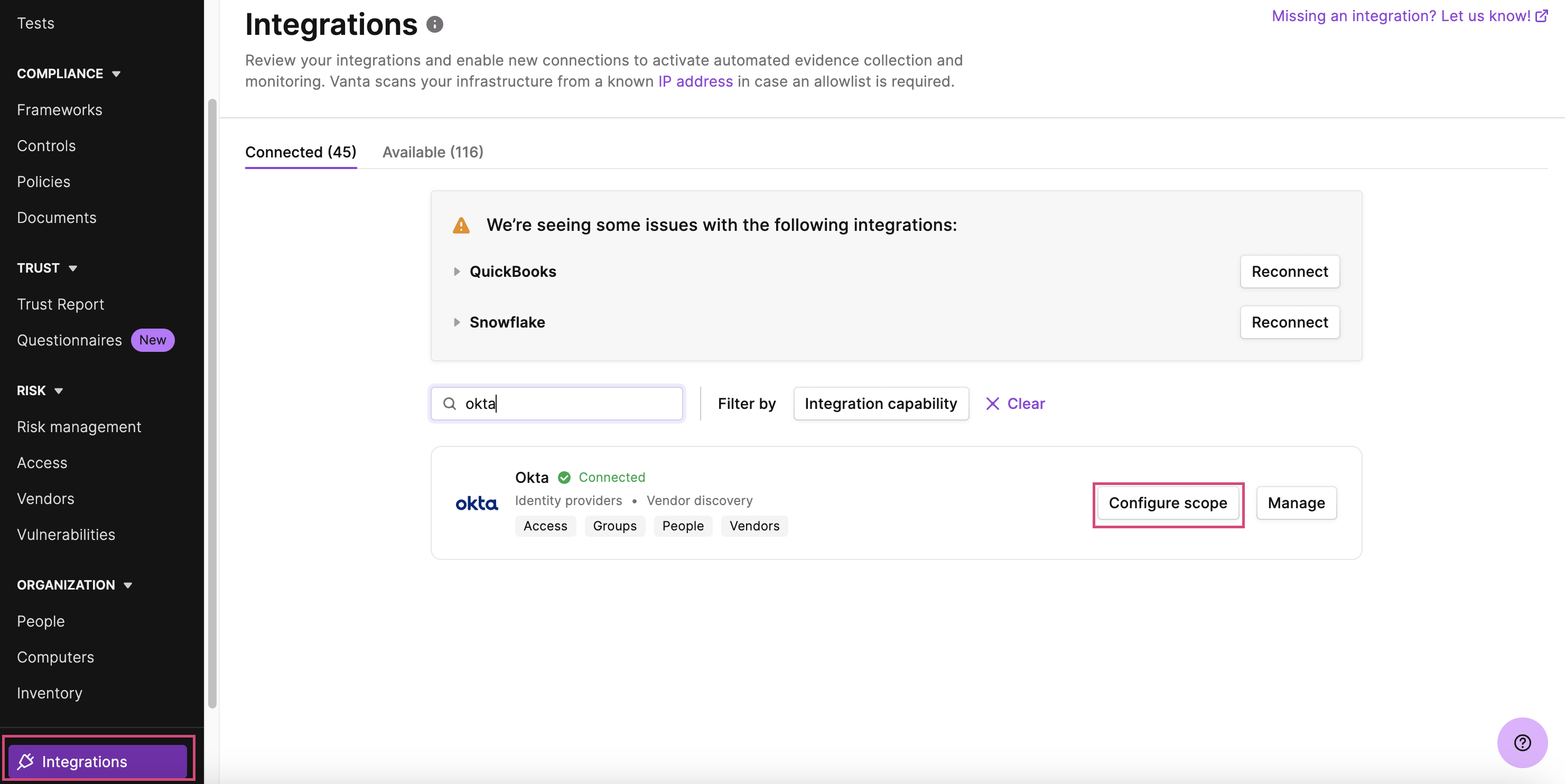 A modal will open and allow you to toggle whether or not Vanta should read in staged or provisioned users: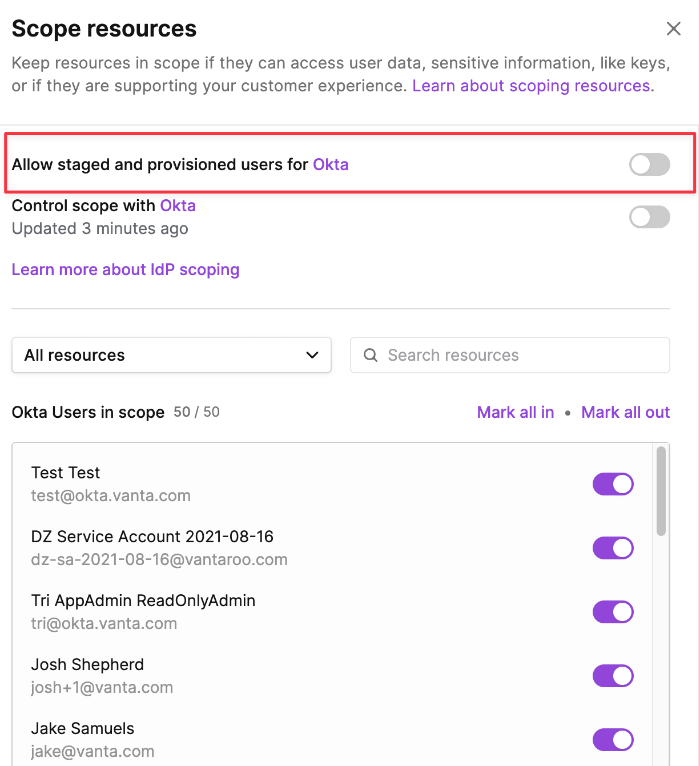 Please note that once you make the change it will take up to an hour for these changes to propagate in Vanta.