Leveraging groups within Vanta can help make onboarding and offboarding employees a much more seamless process and assist with managing permissions. To make employee offboarding more efficient for admins, you can now adjust the scope of vendor access for employees based on the group they belong to.
Adjusting Group Settings for Offboarding
From the left-hand navigation panel, select Checklists


From the list, choose the group you would like to edit



Select Remove System Access when offboarded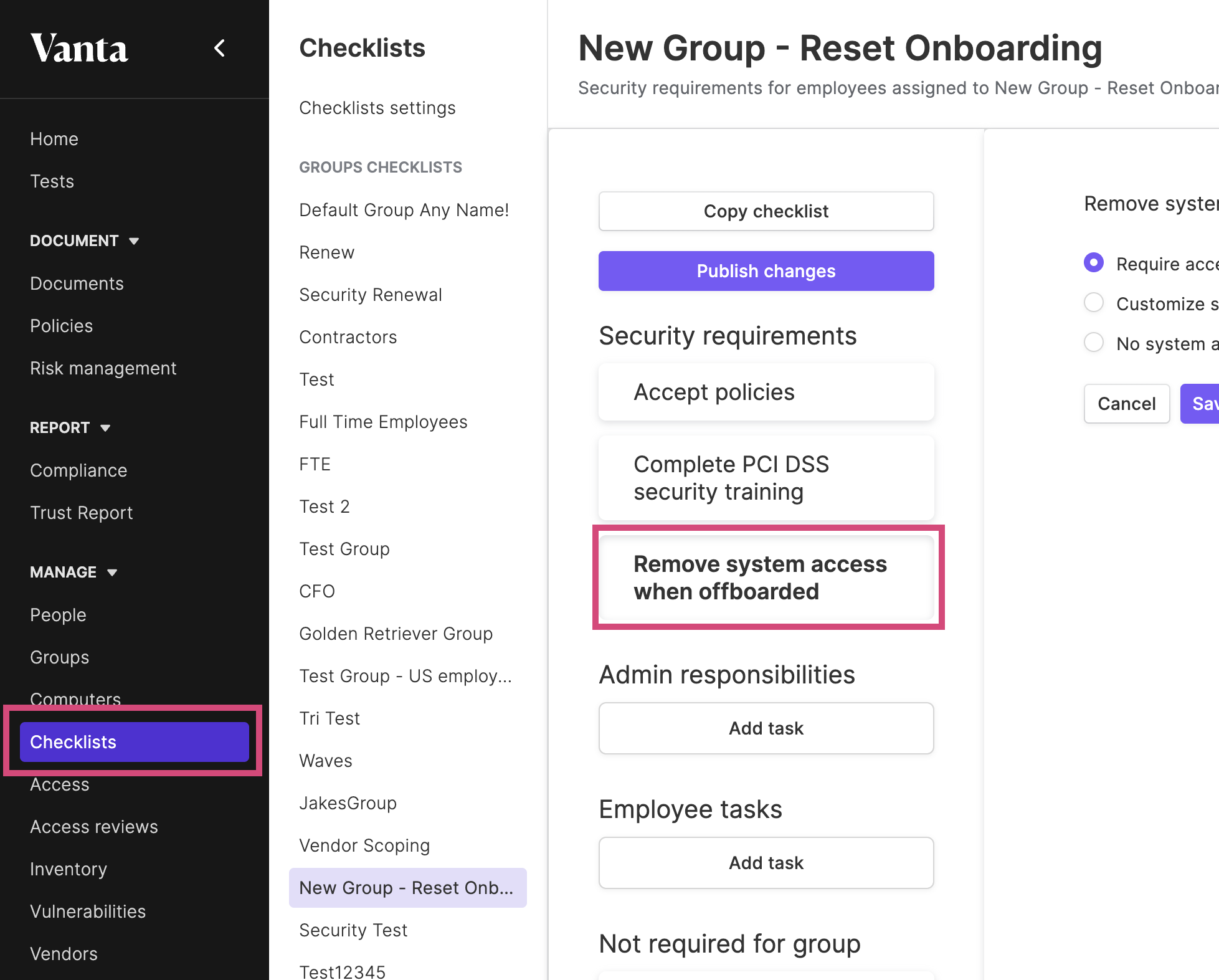 Under Remove system access, choose one of the following options:

Require access removal from all unmonitored accounts to complete offboarding

Customize system access removal for this group

No system access removal is required for this group

If you choose to customize, you will be promoted to select or deselect the systems requiring access removal during employee offboarding.
Select Save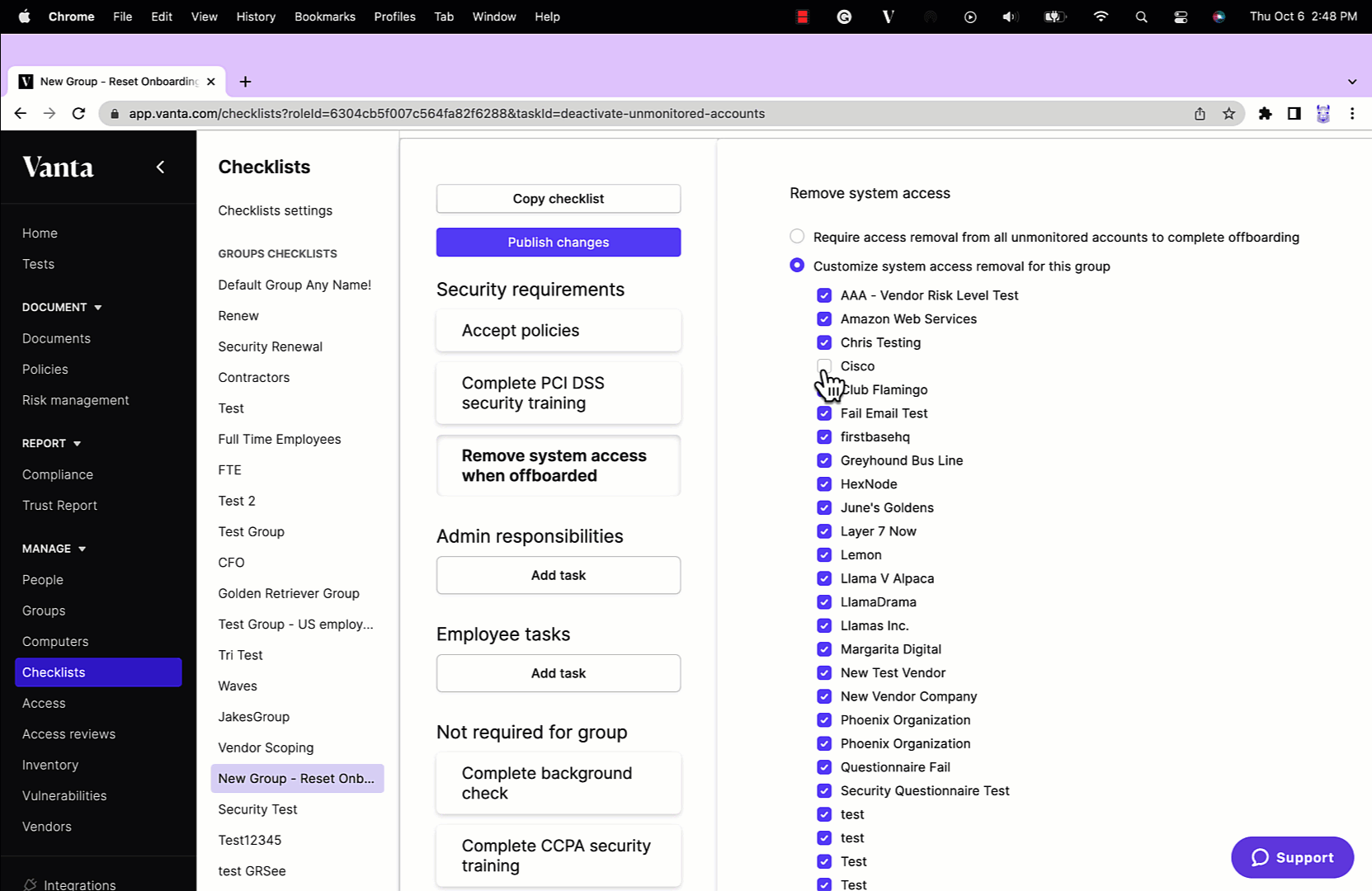 The selected system will now appear as a system to deactivate the employee being offboarded.