Vanta's Vendor page empowers you to add, edit, and manage vendors effortlessly, all in one place. With this powerful tool, you can conduct comprehensive security reviews that enable your organization to proactively mitigate risk associated with the vendors you utilize.
Accessing the Vendor's Page
From the left-hand navigation panel, select Vendors

From the Vendors page, you can search for Vendors, filter by status, risk level, and priority, and add new Vendors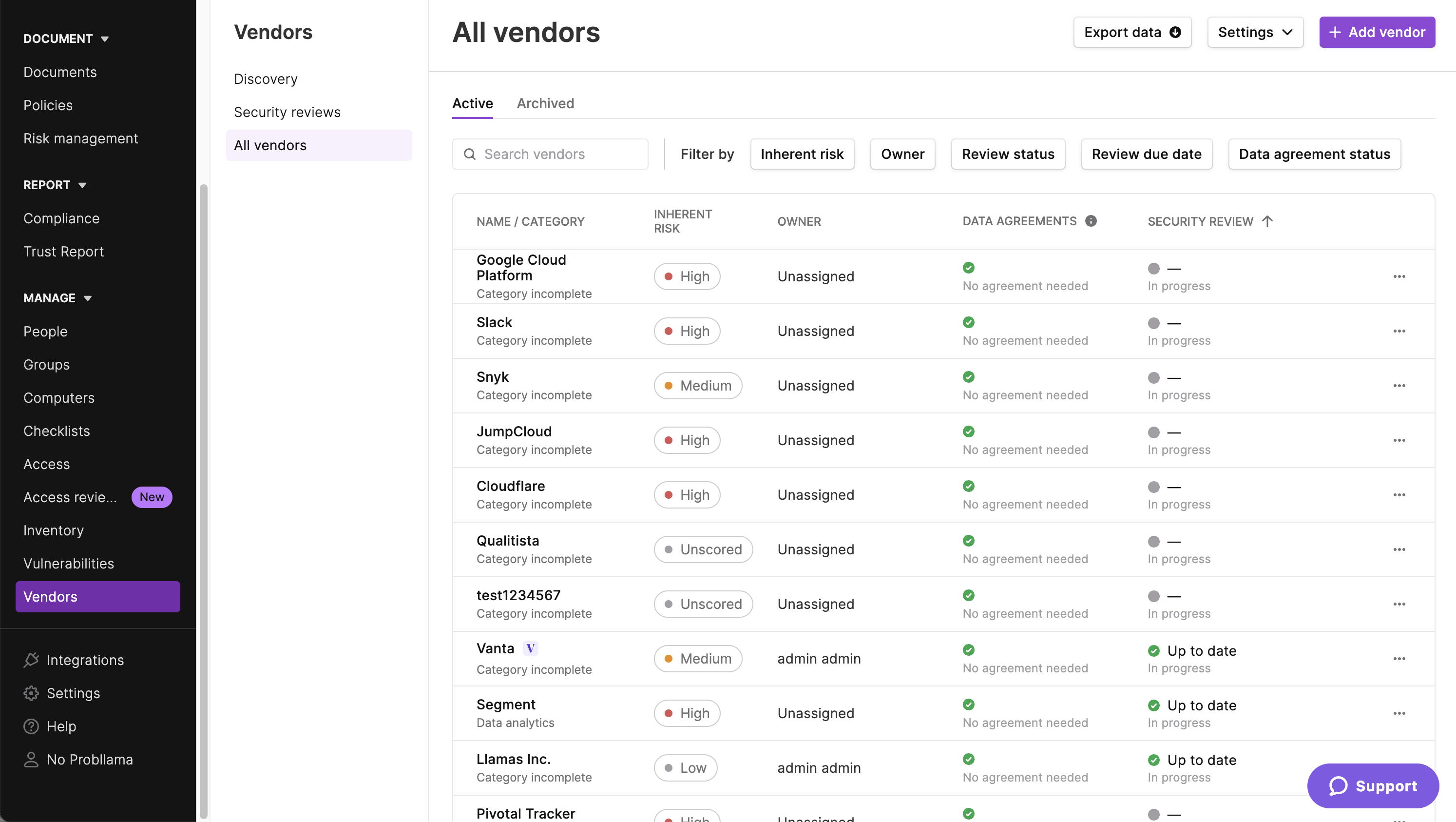 By clicking a Vendor name, you will be brought to the details of that specific Vendor.
Vendor Details
Vendor Details:

the organization's name, website, account manager, and a list of the services this vendor provides.

Contact Information

Linked Discovery Applications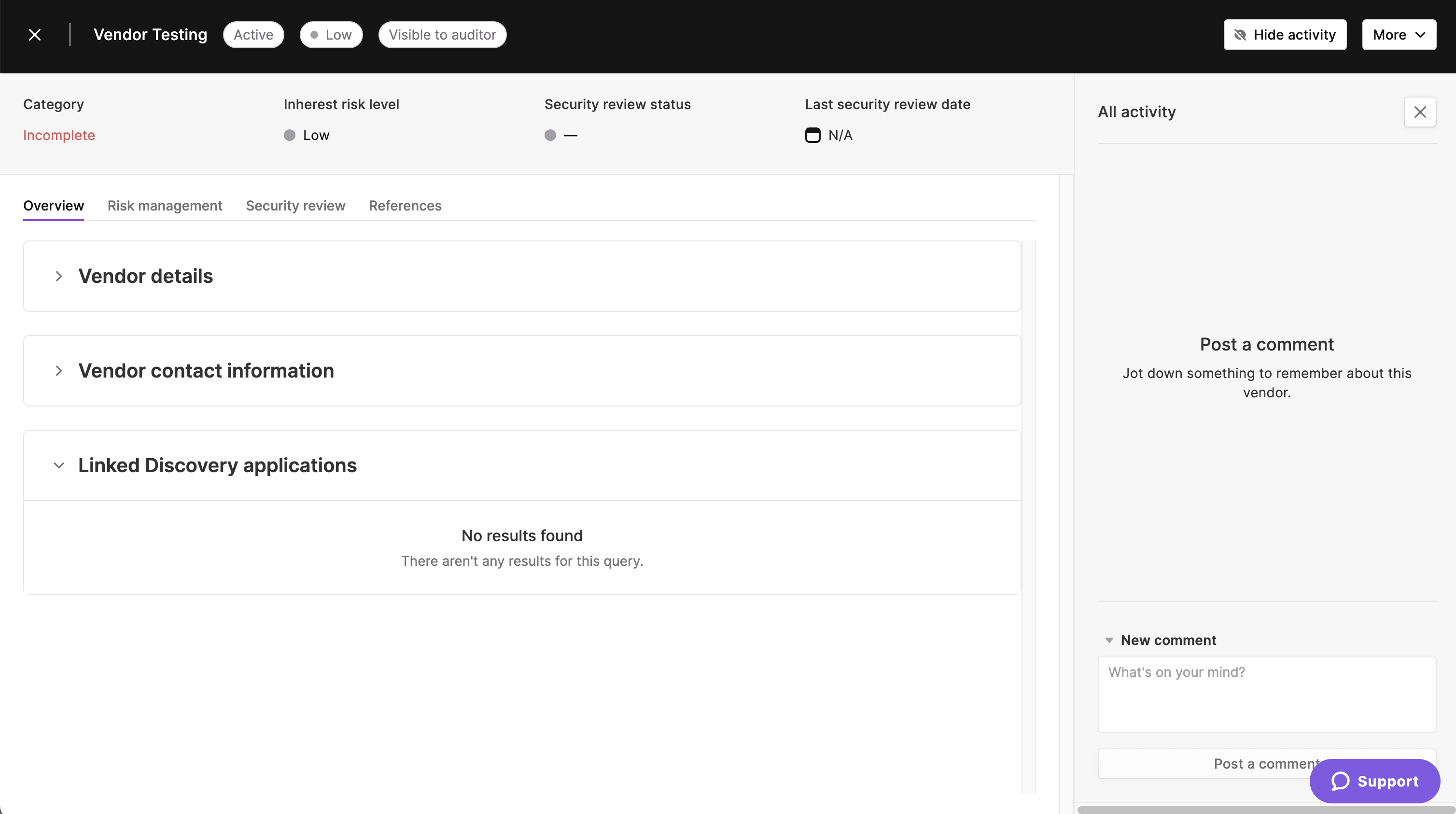 Adding & Editing Vendors
To add a new vendor, select + Add Vendor in the top right-hand corner of the page.

To Edit a vendor, select the name of the vendor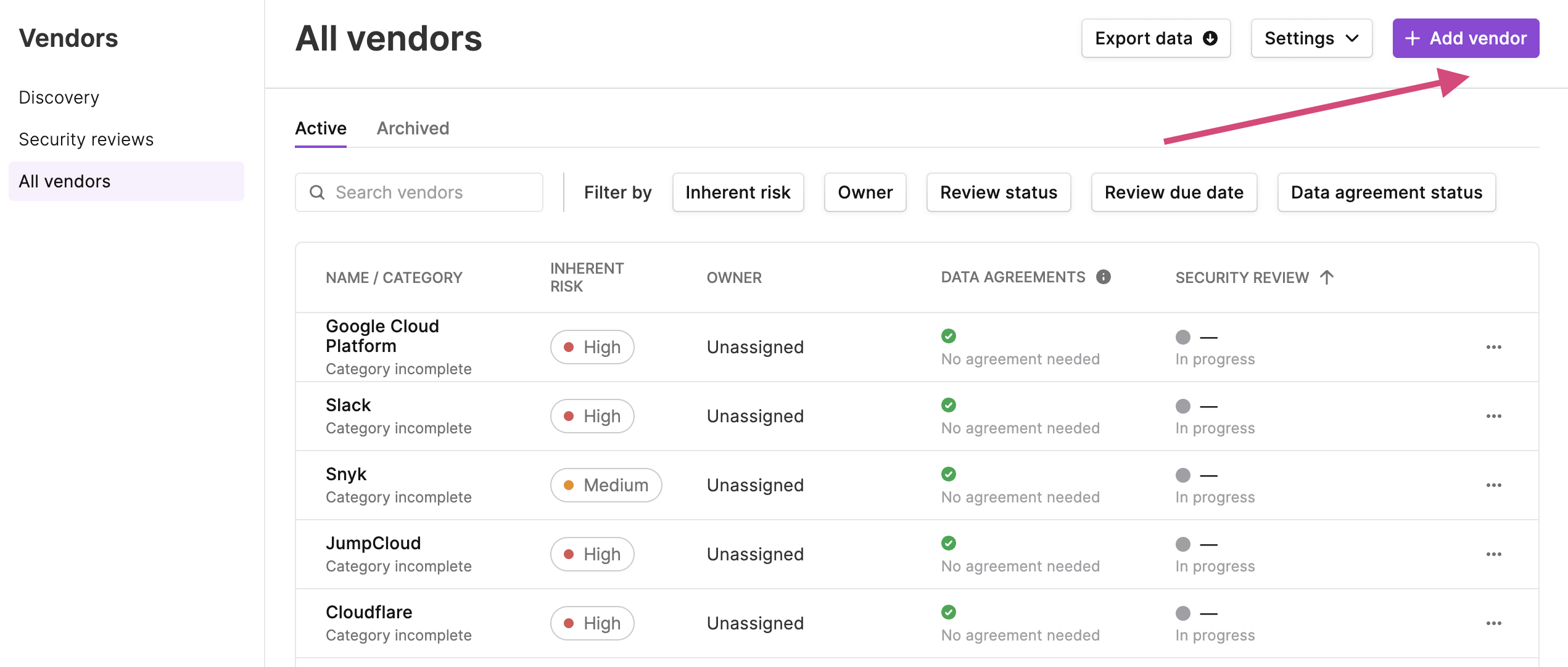 You will be prompted to include the company name and company URL. Select Add.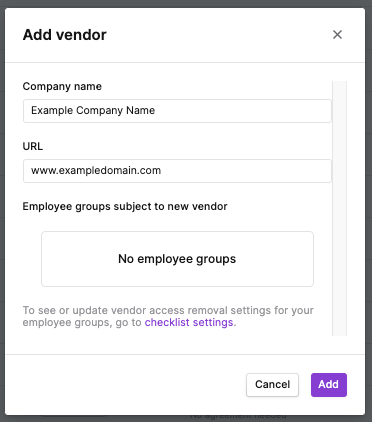 From here, you will be asked to provide the following:

Vendor Details:

Internal Security Owner, Authentication Methods used to access Vendor Software, a list of the services this vendor provides and any optional additional notes

Vendor Contact Information: Your Account Manager name and email assigned by your Vendor
Archive a Vendor
Select the vendor you wish to delete
Click More in the top right-hand corner
Select Archive Vendor