Vanta has the ability to send notifications to Microsoft Teams. See the steps below to begin sending notifications.
Add the Vanta bot application to your team
Navigate to the team you want to add the bot application to and click the menu icon on the right hand side. Click 'Manage team'.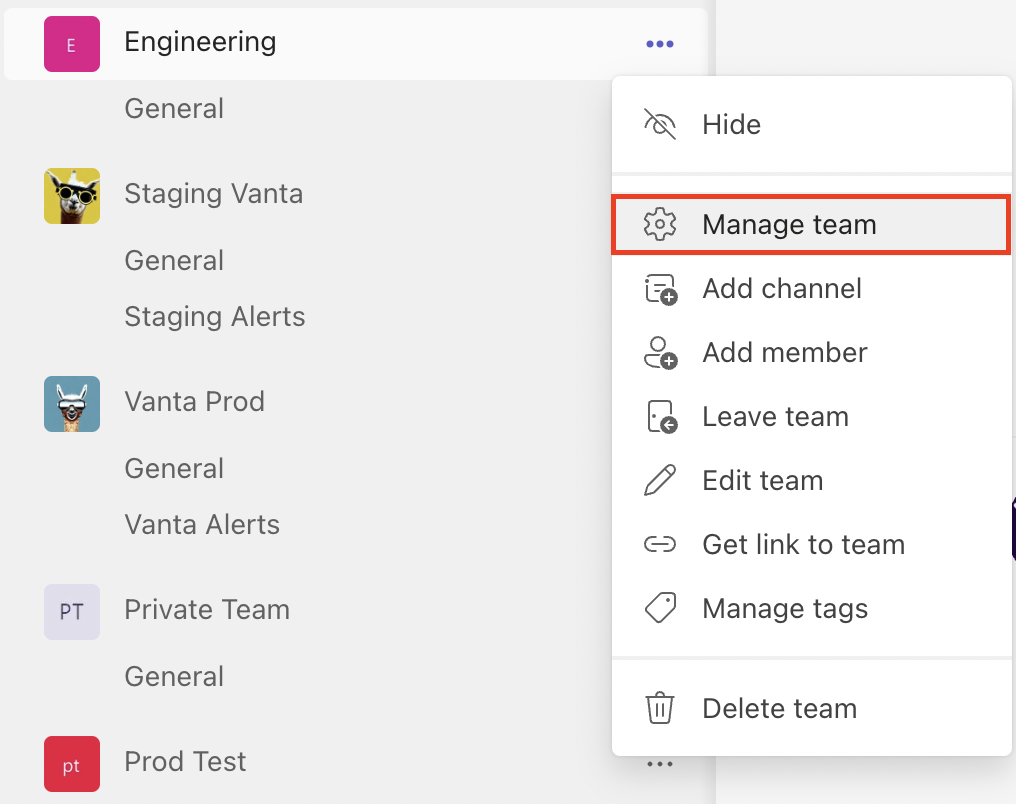 Under the 'Apps' tab, click the 'More apps' button and search for the Vanta app.

Click on the Vanta app and click 'Add to a team'.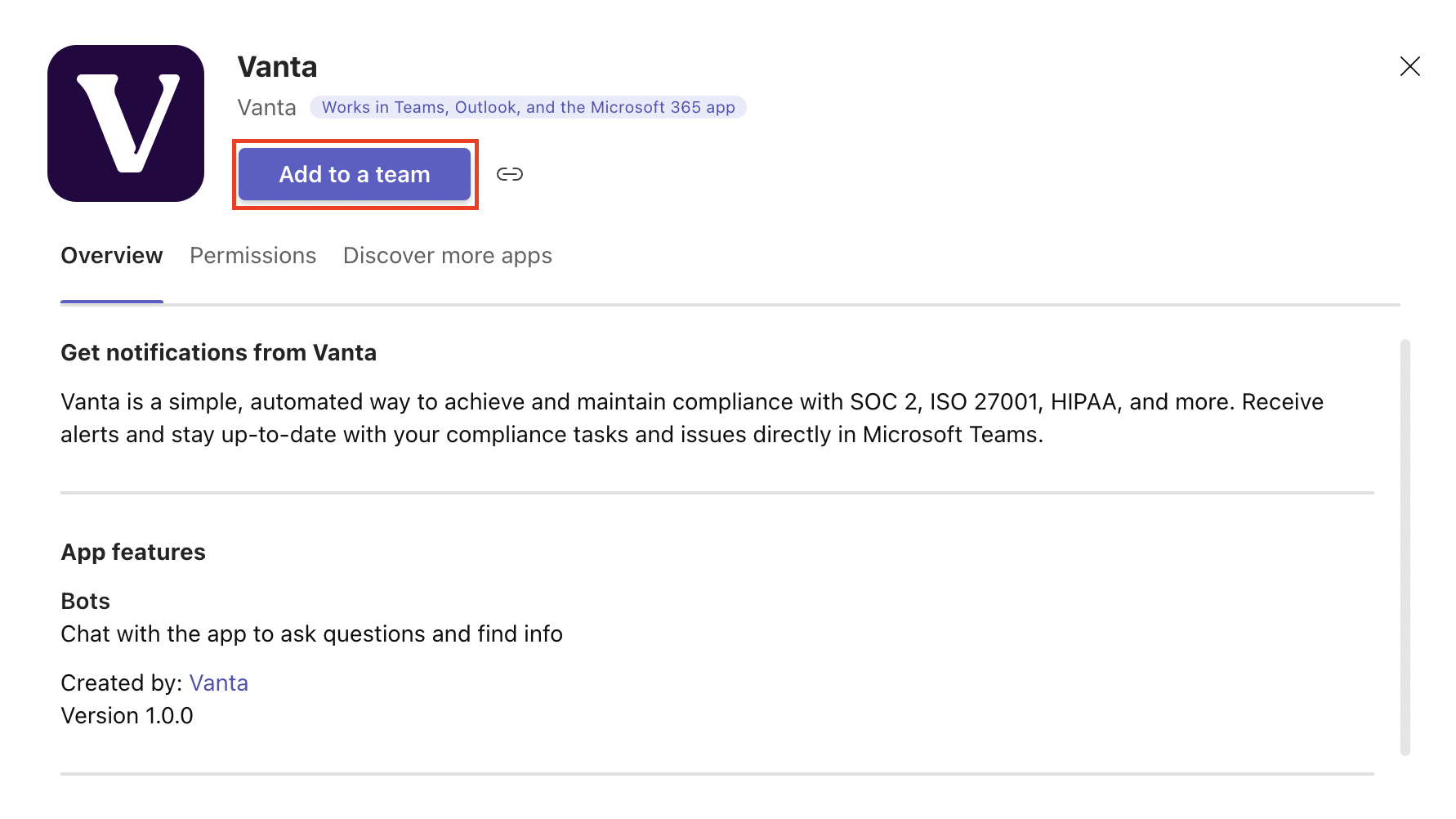 Enable Teams notifications in Vanta
Once the bot is correctly added to your team, go to the notification settings page in Vanta to enable Teams notifications (turned off by default).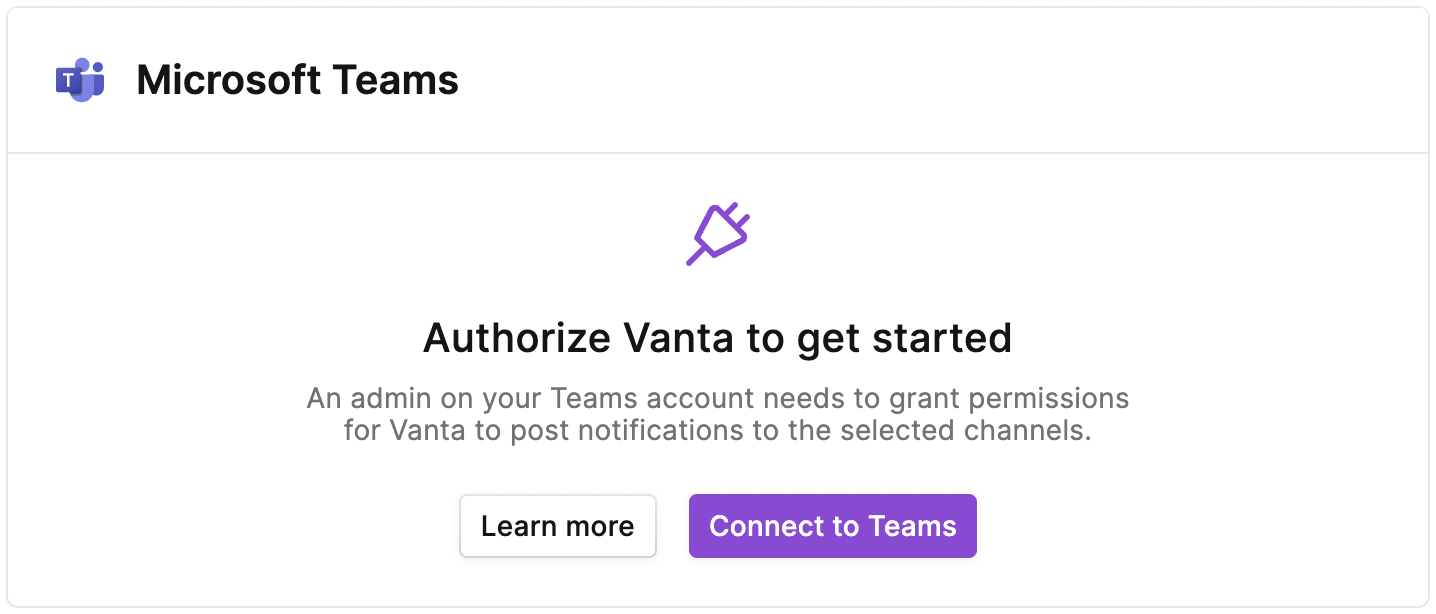 How to configure Teams channels
You can customize the channel you want to receive notifications in for specific categories on the Teams notification configuration page.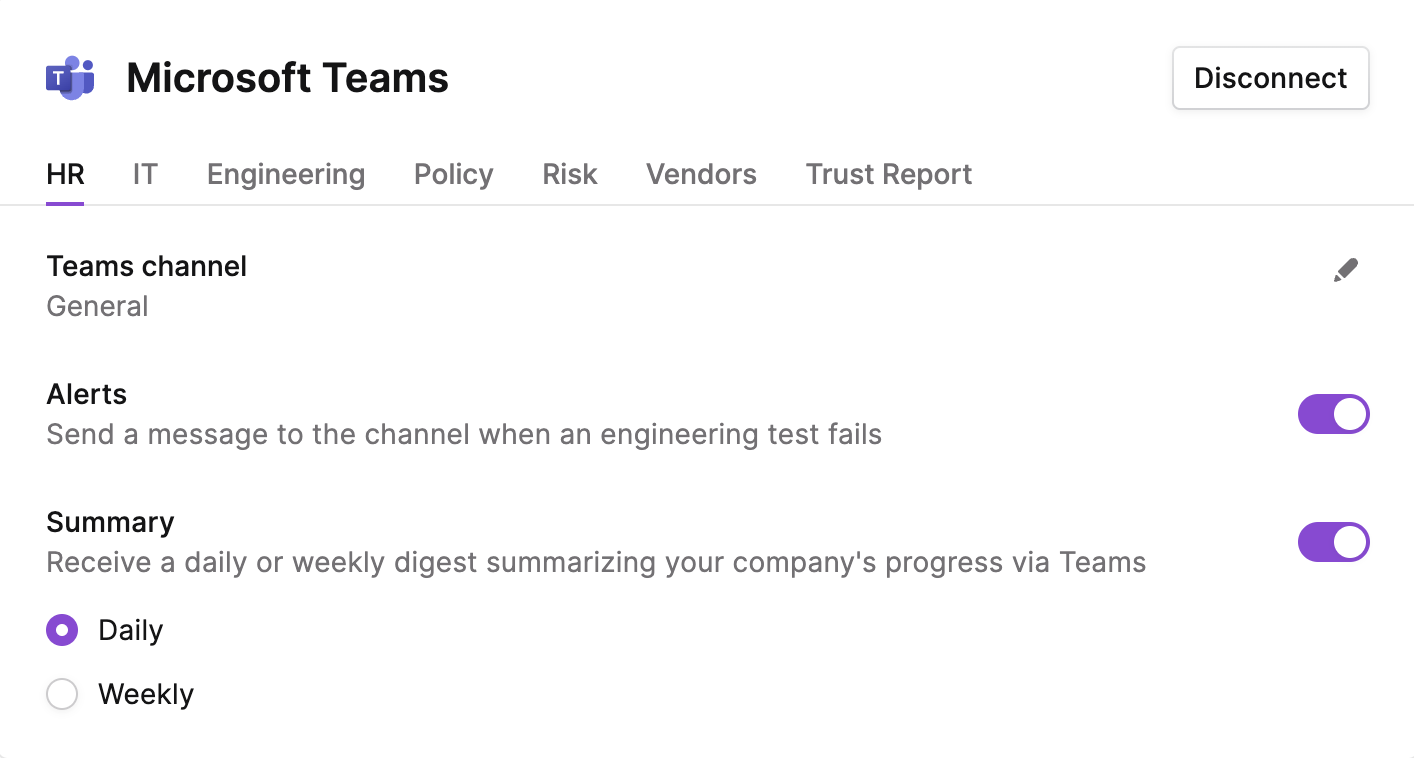 You can either select a channel you've already configured on another category tab by selecting one of the dropdown options, or you can enter a new channel.
To enter a new channel, go to the Teams app and navigate to the channel you'd like to use. Click the menu icon → 'Get link to channel'.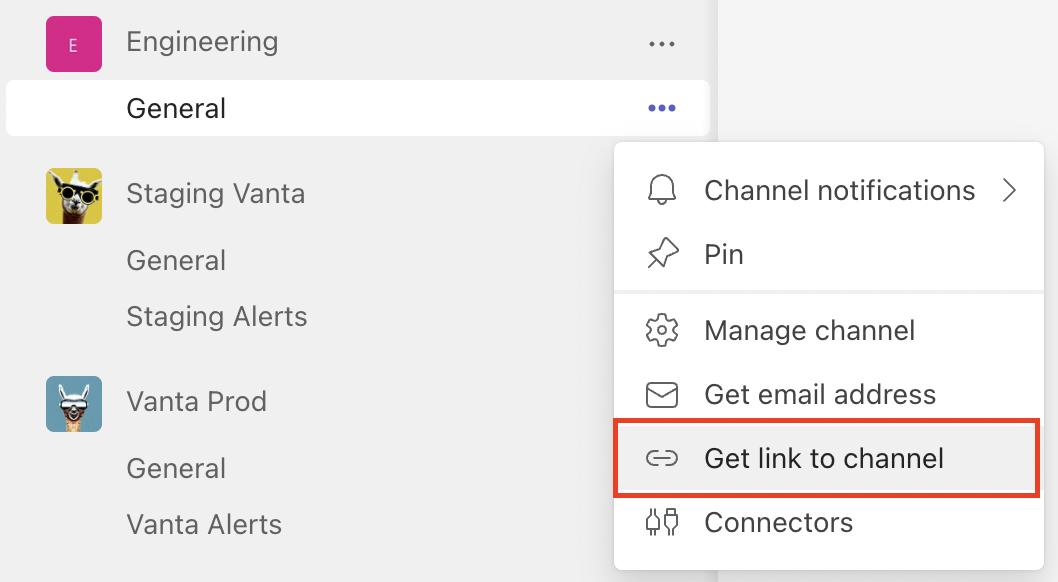 Copy and paste that channel link in the Vanta channel URL input field.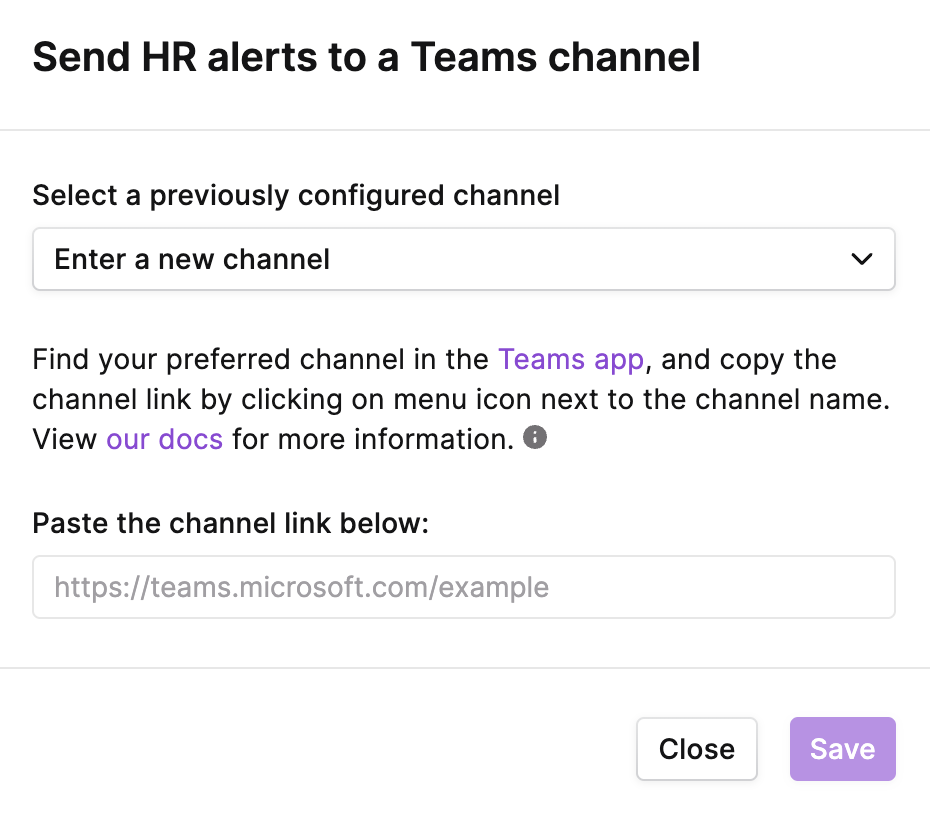 FAQ
Can I integrate Vanta with a private Teams Channel?
Currently this is not supported, but you can utilize a public channel that exists within a private team.
Can I utilize Teams for direct messages for my account notifications?
This is currently not supported.
Additional Resources: