This article provides more information on how to resolve the Storage Accounts health monitored test.


How to Fix:
1. Navigate to a storage account in your Azure environment.
2. On the left-hand menu for the storage account, select Alerts. You can then select Create and then Alert rule:
3. On the Condition page, choose See all signals and then choose one of the supported metrics:

4. Once you've selected a metric you can configure the alert logic, dimensions and evaluation period. This can be set to whatever is best for your organization.
5. On the Actions tab, select or create an Action Group that you would like notified when the alert is triggered:

6. On the Details tab, select a Resource Group, Severity, and Alert rule name. These can be set to whatever makes most sense for your organization: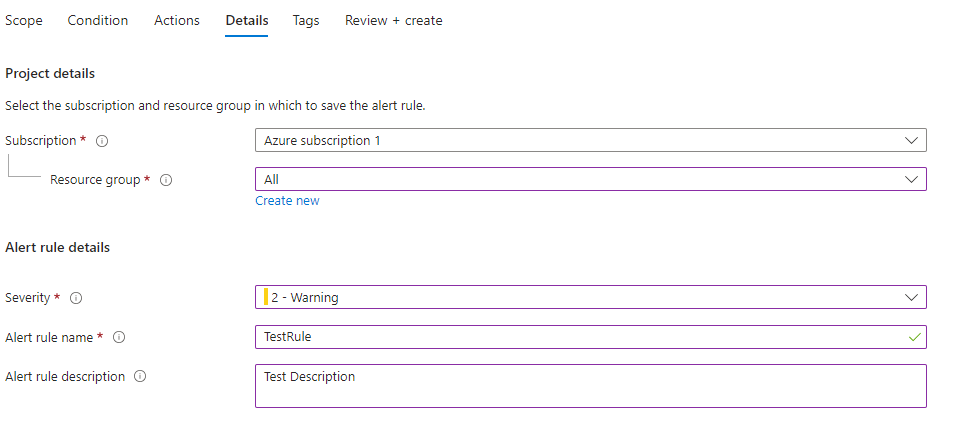 7. Select Review + Create to finish creating the alert