Connection must be completed by the Administrator of the Office organization.

An easy way to check if your account is an admin is to visit the Microsoft Endpoint Manager admin center and make sure that you can log in.
In

Vanta

:

Select Integrations from the left-hand navigation panel
Select Available and search for Microsoft Endpoint Manager
Select Connect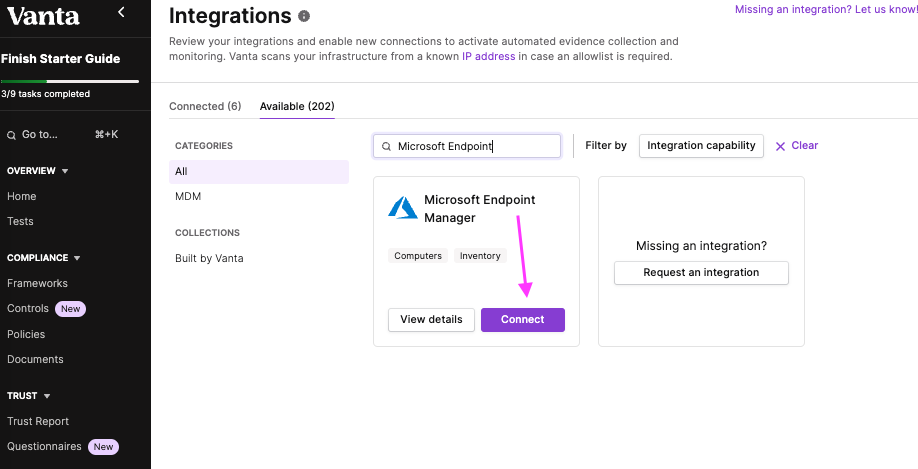 Click 'Connect Microsoft Endpoint Manager'
Note: Ensure you have verified that you are an admin of the Office organization.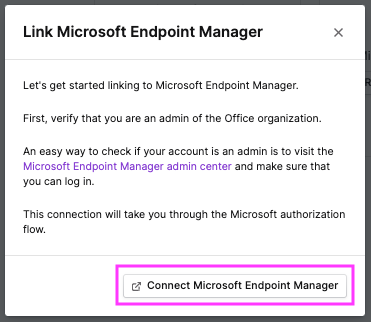 When prompted, Login with your Administrator details. You will be show the list of permissions required by the integration to Accept.