Vanta's home page is the at-a-glance view of your security and compliance program. On the home page, you can:
Know precisely what action is needed to maintain your company's security and compliance commitments.

Quickly understand how your business is tracking toward your selected security framework. Recognize shifts in your company's security position over time.

Easily navigate to the other pages with filtered views to take immediate action.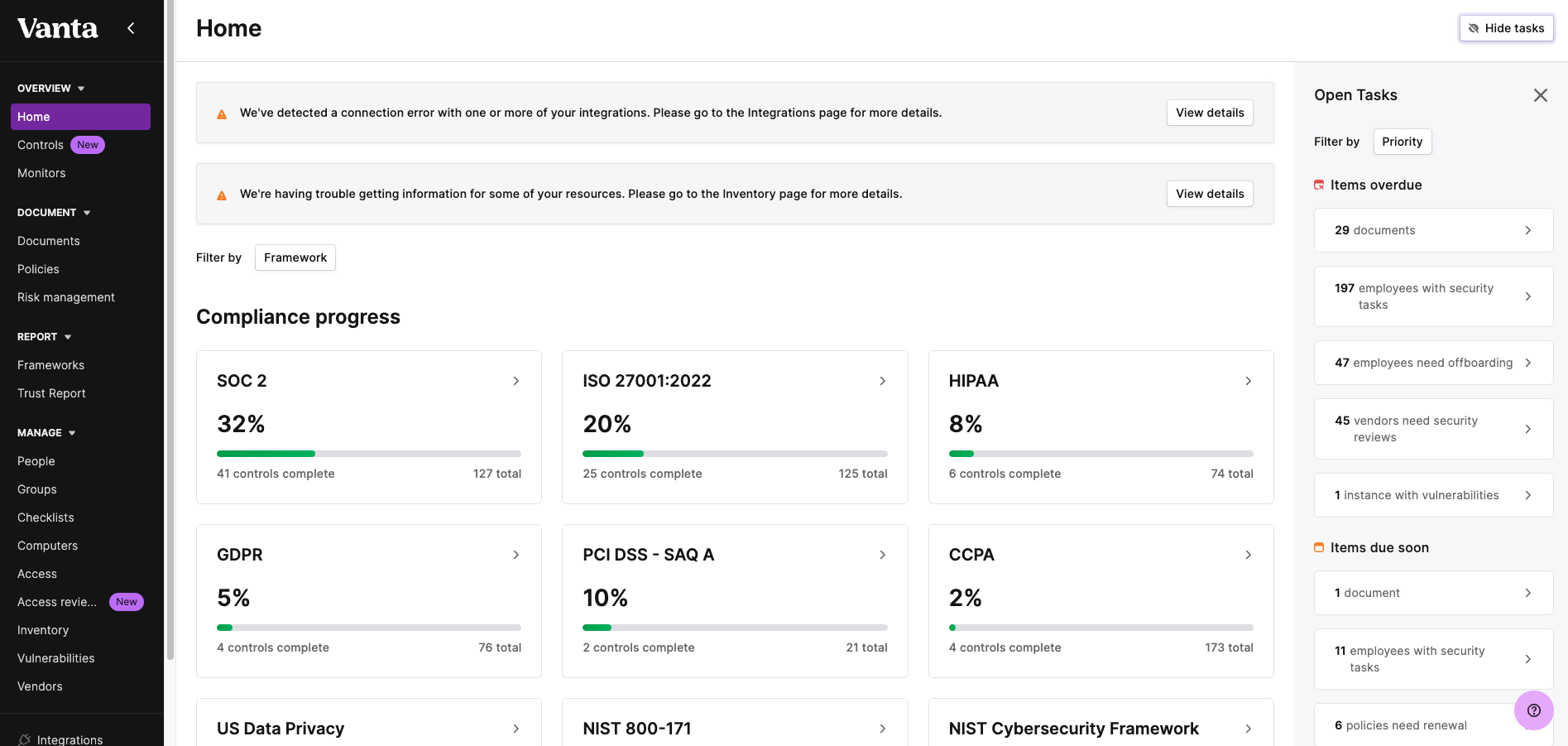 There are two main sections on the page:
Overdue Items: Shows security items that have an SLA defined in Vanta which are either overdue or due soon in a month for your company to stay compliant. The priority cards are ordered based on their SLA dates. The cards cover the following areas - Employees with incomplete tasks, Employees with incomplete offboarding, Annual vendor reviews, Annual document updates, Instances with Vulnerabilities, and Annual risk assessments.
Compliance Progress:

Shows progress and items needing attention across important compliance and security workloads.
Other important capabilities on the page:
Filters: You can filter the page to focus on specific standards or priorities. These filters should persist throughout the session so that you don't have to reapply them.
Tooltip: You can hover over tools tips on the Monitoring cards to get a breakdown of items needing attention by categories.
Navigation: You can click the cards to navigate to the respective pages where actions can be taken.