Vanta's Vulnerability page is beneficial in providing a high-level overview of the detected, remediated, or ignored vulnerabilities on your servers and containers.
Vanta can pull data from the following vulnerability scanners for servers and containers:
AWS Inspector
Snyk
AWS ECR (Elastic Container Registry)
GCP GCR (Google Container Registry)
Azure Containers
Azure Defender for Containers and Virtual Machines
Github Dependabot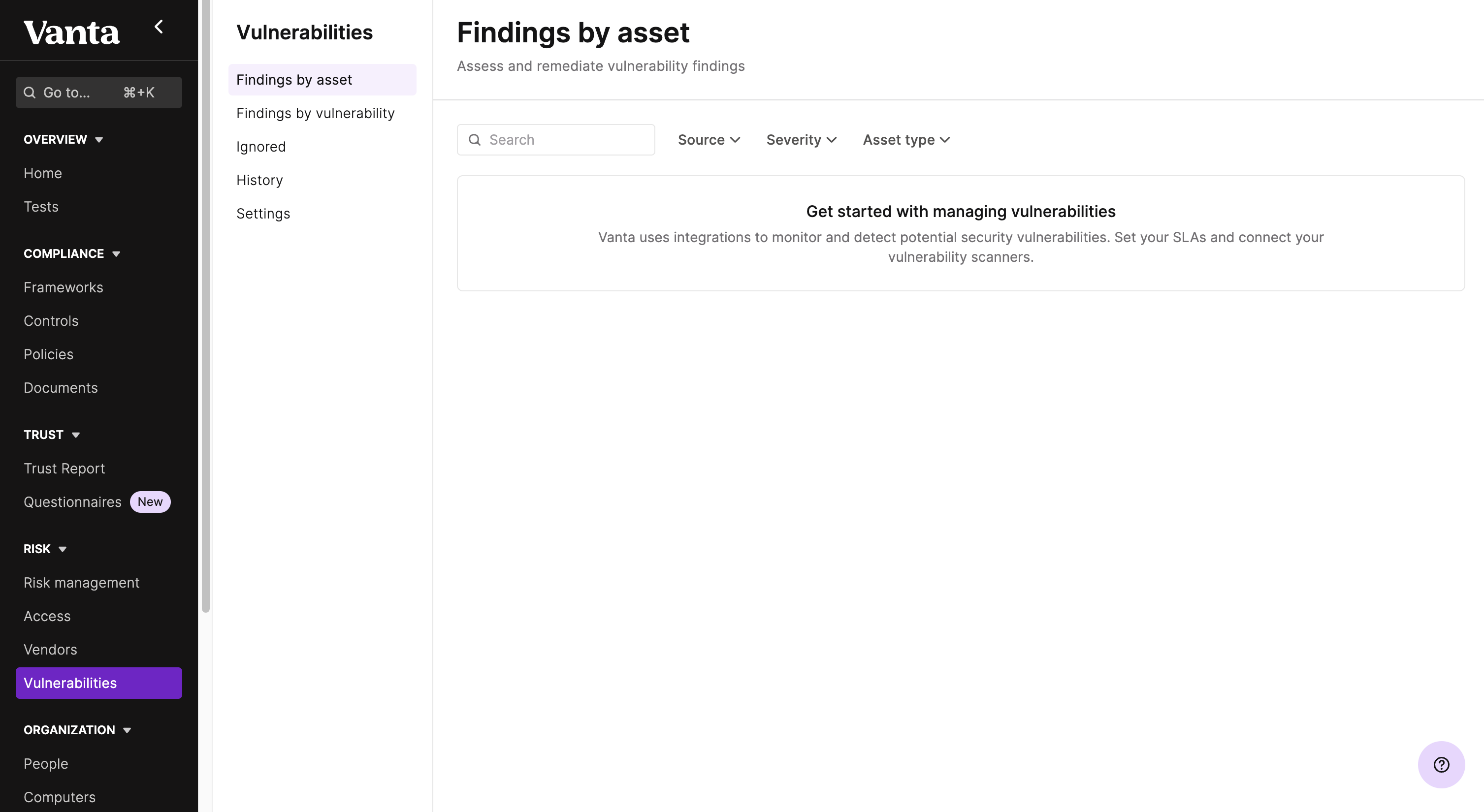 The Vulnerability page has tabs that focus on the following:
Findings by asset

Security vulnerabilities found on individual assets

Finding by vulnerability

all found vulnerabilities

Ignored

vulnerabilities that have been ignored

History

SLA misses & on-time remediations

Settings

SLA settings and available integrations
Findings by Vulnerability
Identifier
Source
CVEs

A known vulnerability with an assigned CVE ID number

CVE severity

score assigned around how detrimental a breach of this vulnerability would be to your organization

Assets

The number of assets the vulnerability is found on

Due date

When remediation should be completed by

First Seen/Last Seen
Available Fix

Is a remediation or patch available for the vulnerability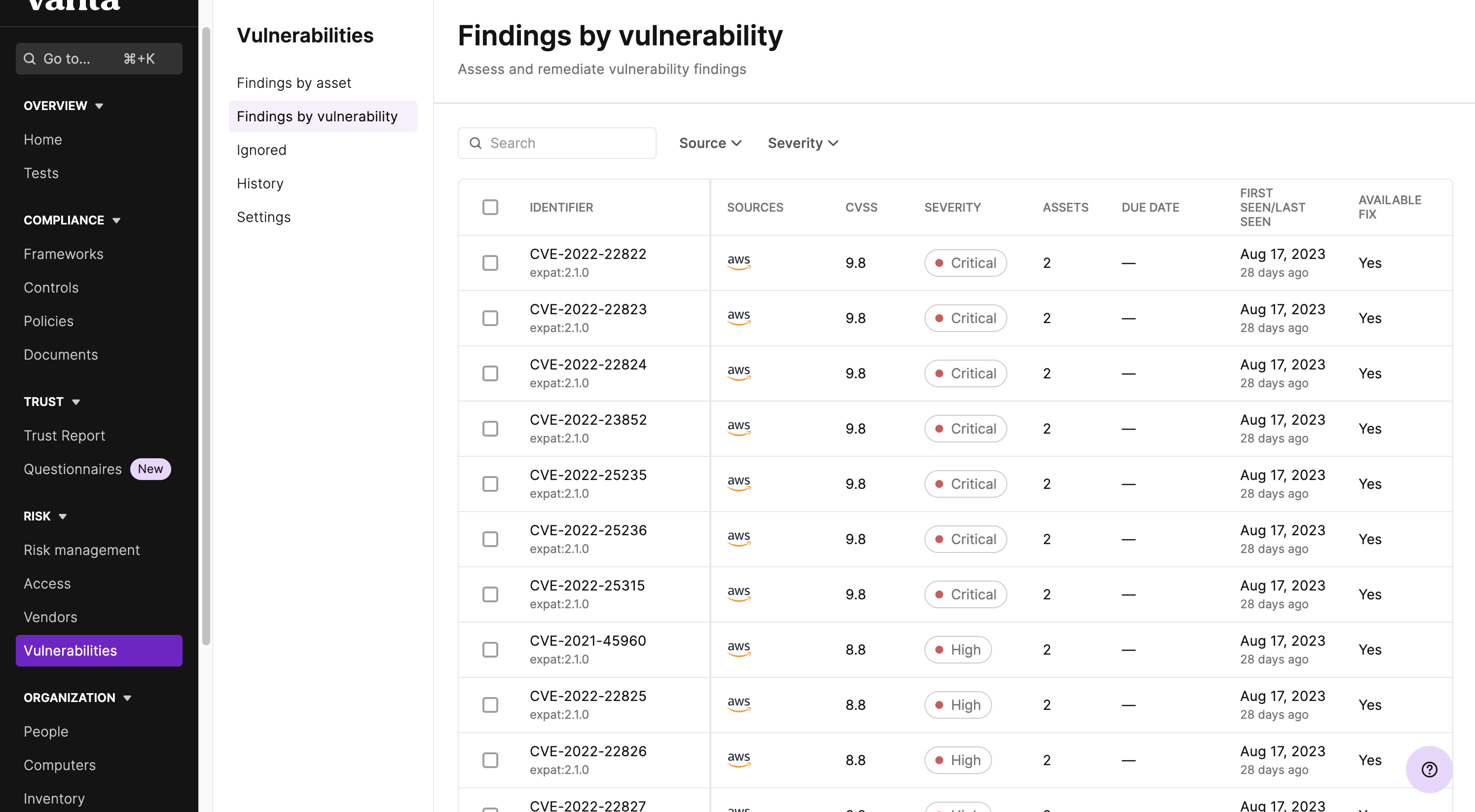 Vulnerability Settings
When vulnerabilities are detected within your infrastructure, ensure that they are triaged and remediated on time through SLAs. You can create your own or use Vanta's recommendation.
Vanta creates SLAs based on the day that Vanta detects the vulnerability
These SLAs will be tracked in the History tab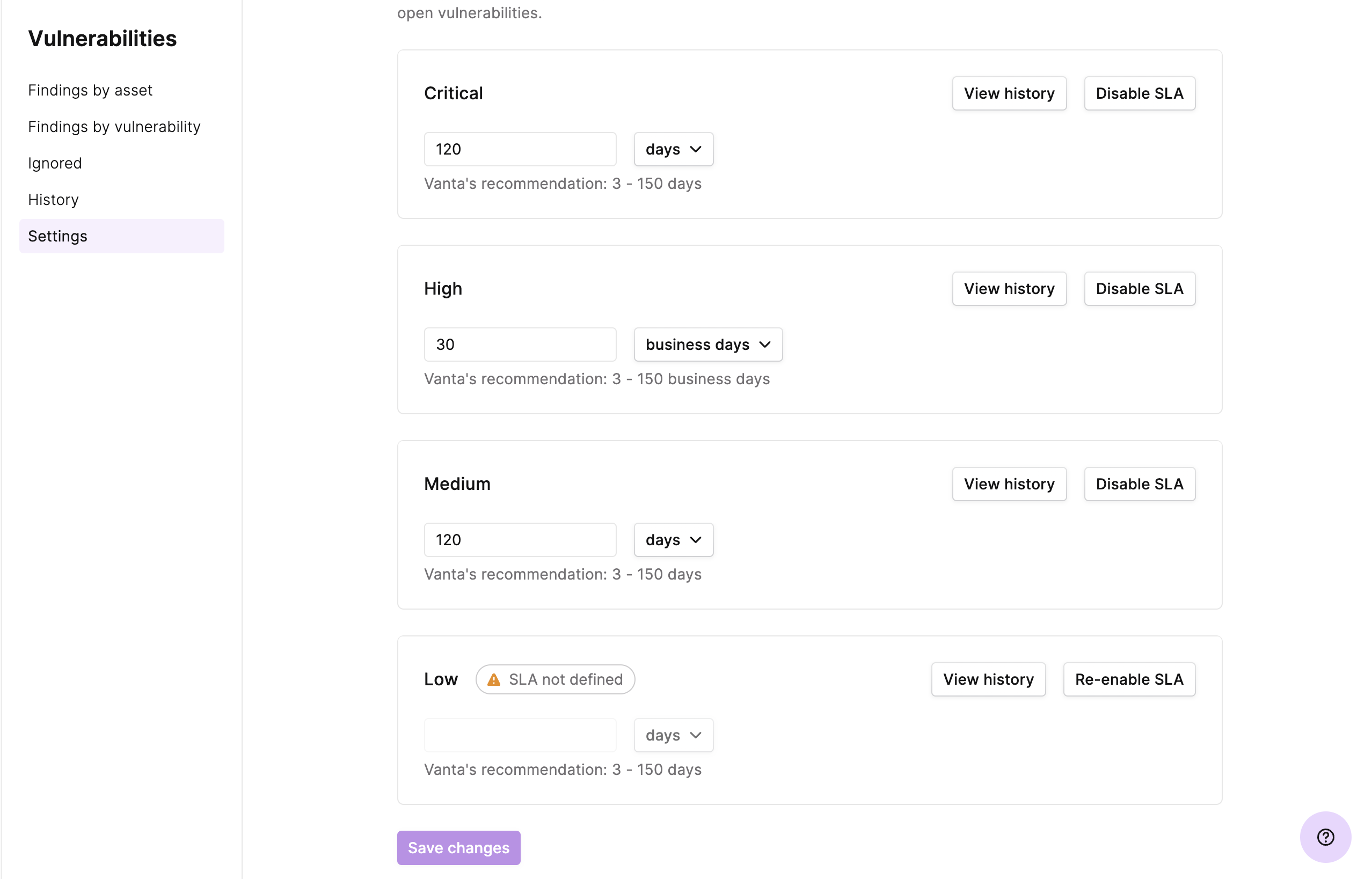 If you previously set your SLAs for vulnerabilities, any changes made here will update your vulnerability settings across Vanta. Changes will be applied to new vulnerabilities and not affect any historical or currently open vulnerabilities.
Updated