Tests require a lot of collaboration, and users who are working through difficulties need to annotate information about tests to make the process more seamless for those involved. Users can now add custom notes to tests through Vanta's Monitors page.
Adding Custom Notes to Tests
From the left-hand navigation panel, select Monitors
From the list of available tests, click on the difficulty you would like to add notes or supplemental information to
Scroll to the bottom of the page to the details section.
From here, you can add additional information through Notes

Remember that a note is visible to all Vanta users within your company.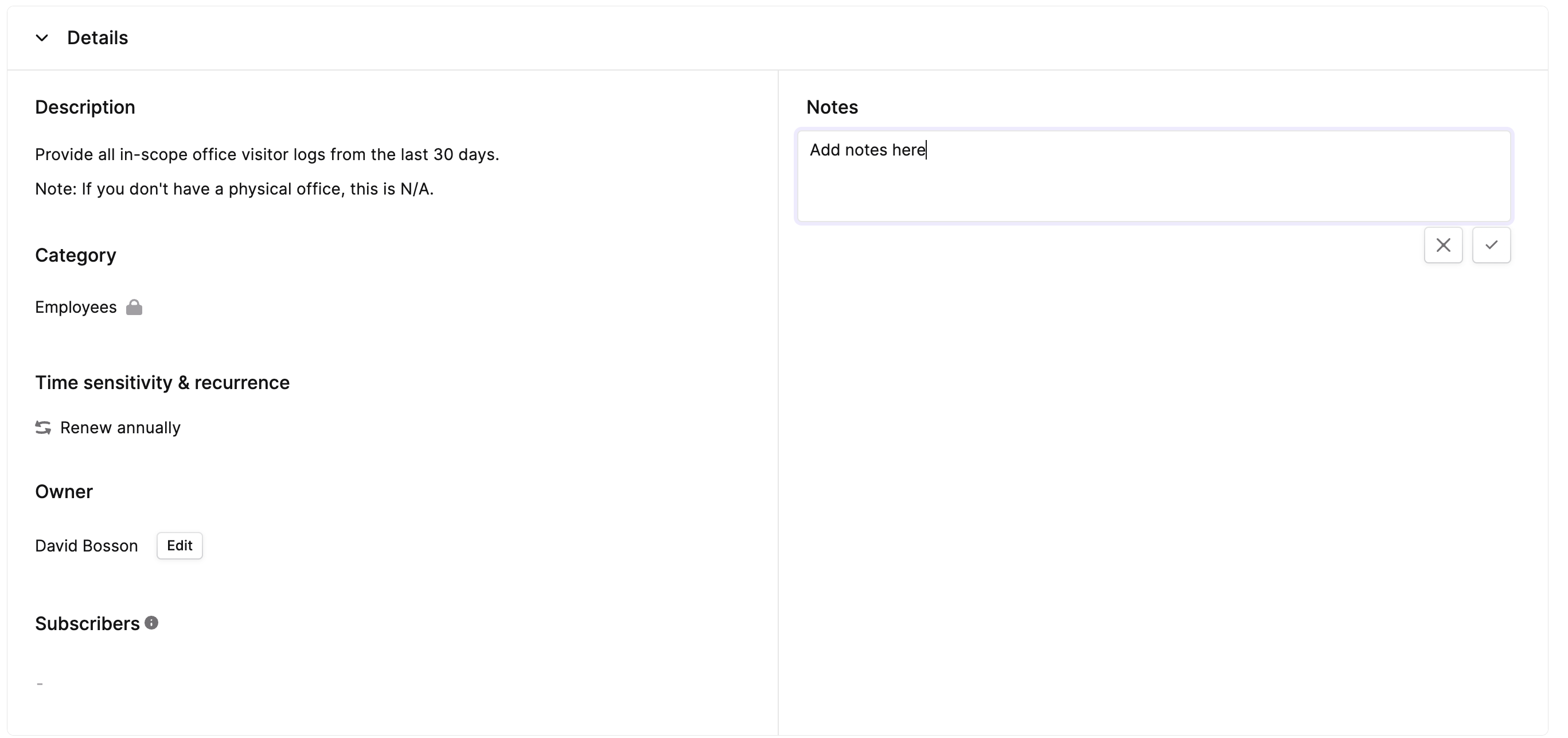 Select Save note

There can only be one version of a note at a time; if you delete text and select save, the previous version will no longer exist.