Issue
One of the following errors is received when connecting KnowBe4:

Or

Solution
This error is common when the KnowBe4 page is not saved after creating the API token. Ensure that you select Save Changes on the bottom of the page after you've enabled the reporting API in KnowBe4: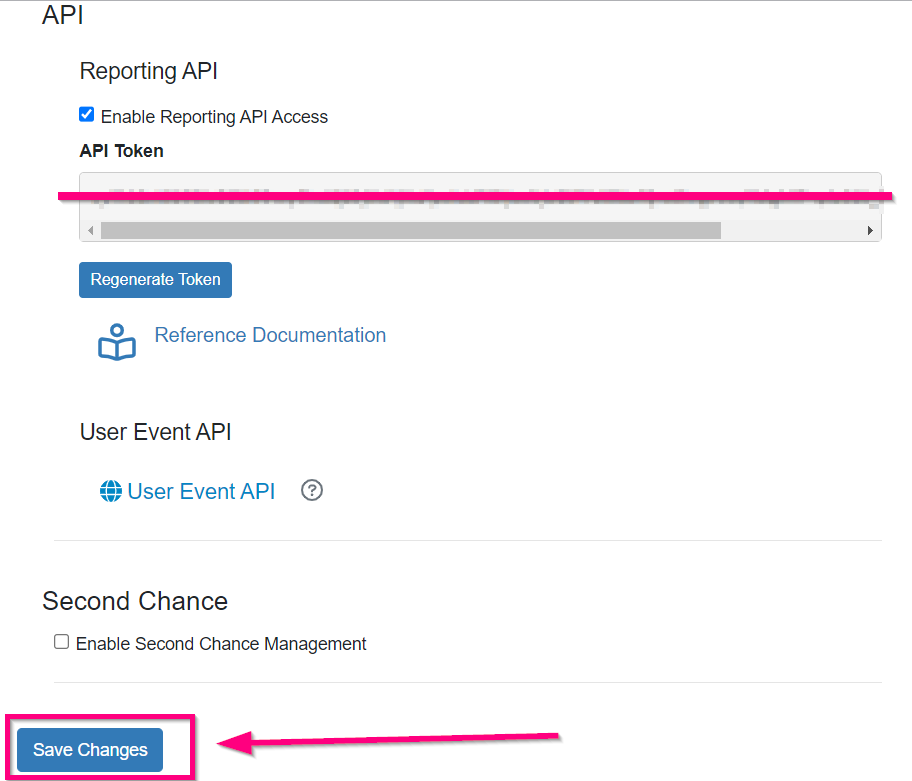 Note: If you cannot find the reporting API, it may be due to not having the correct plan in KnowBe4. The Platinum plan is the minimum plan required to enable the API.
Please see here for more information!
Related Articles: