Vanta offers GDPR training developed by our in-house team of security, privacy, and compliance experts to help ensure your employees learn about important and required GDPR principles in a way that nurtures a positive and strong culture of security and privacy.
Vanta's GDPR training is housed directly within the Vanta platform—which means your employees can view and complete the videos without leaving the Vanta onboarding page! Employees will see the training video on their onboarding page and need to watch the entire video. Once watched and submitted, it automatically marks the task as complete.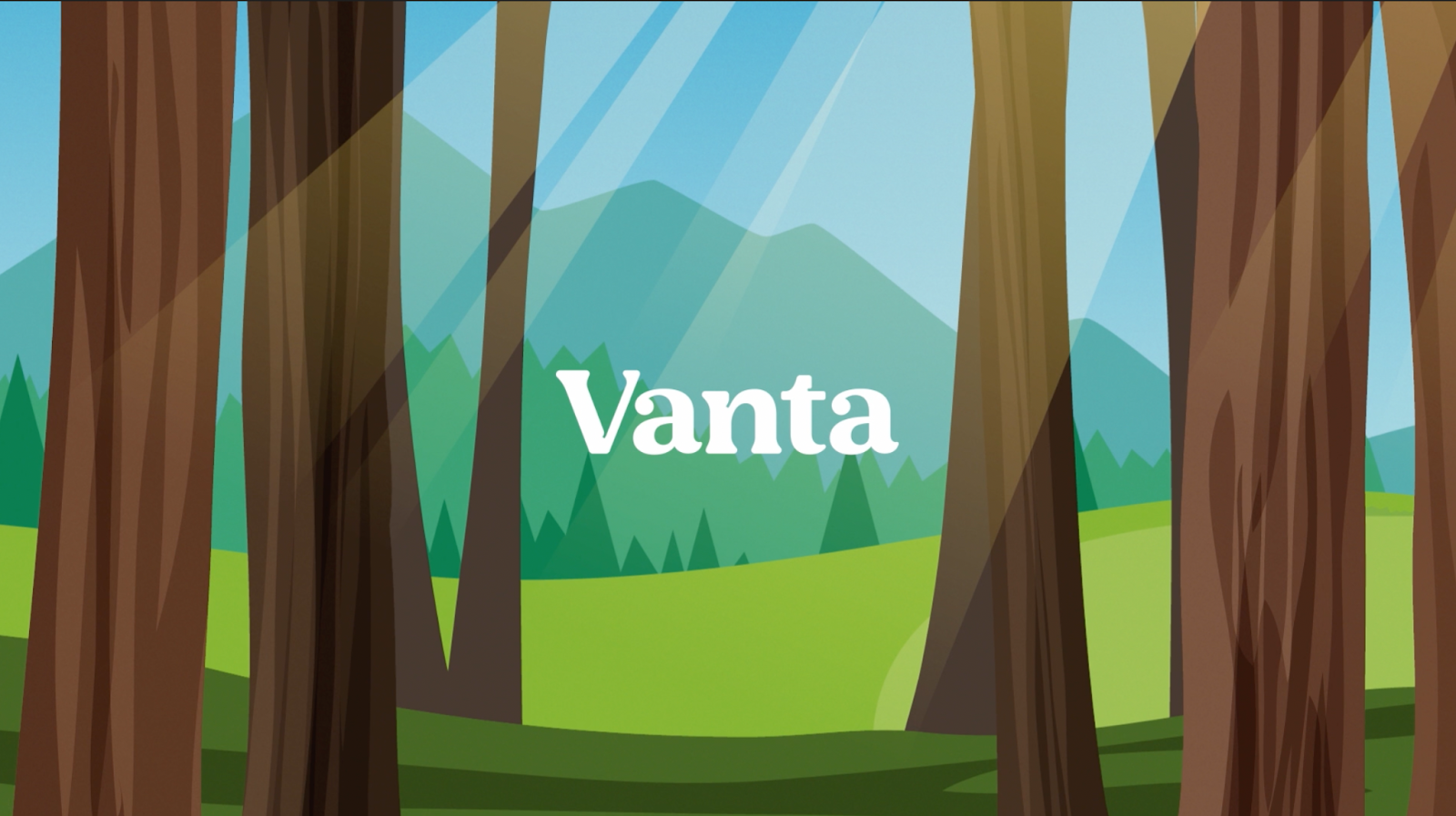 GDPR topics covered
GDPR overview
Key GDPR definitions

Data controllers
Processors
Data subjects

Personal data
Special categories of personal information
Data Protection Impact Assessments
Privacy by Design
Key principles of GDPR

Lawfulness, fairness, and transparency
Purpose limitation
Data minimization
Accuracy
Storage limitation
Integrity and confidentiality
Accountability

Records of Processing Activity (ROPA)
Criteria for processing personal information

Consent
Protect vital interests
Legitimate interest

GDPR data rights for individuals

Right to be informed
Right of access
Right to rectification
Right to erasure
Right to restrict processing
Right to data portability
Right to object
Right to object to automated processing

Data Subject Access Request

Regulated response time
Verification of requests

Data Protection Officer (DPO)
GDPR reporting requirements and fines
Setting up GDPR Training
From the left-hand panel, select People
Choose the Checklists option, and select Settings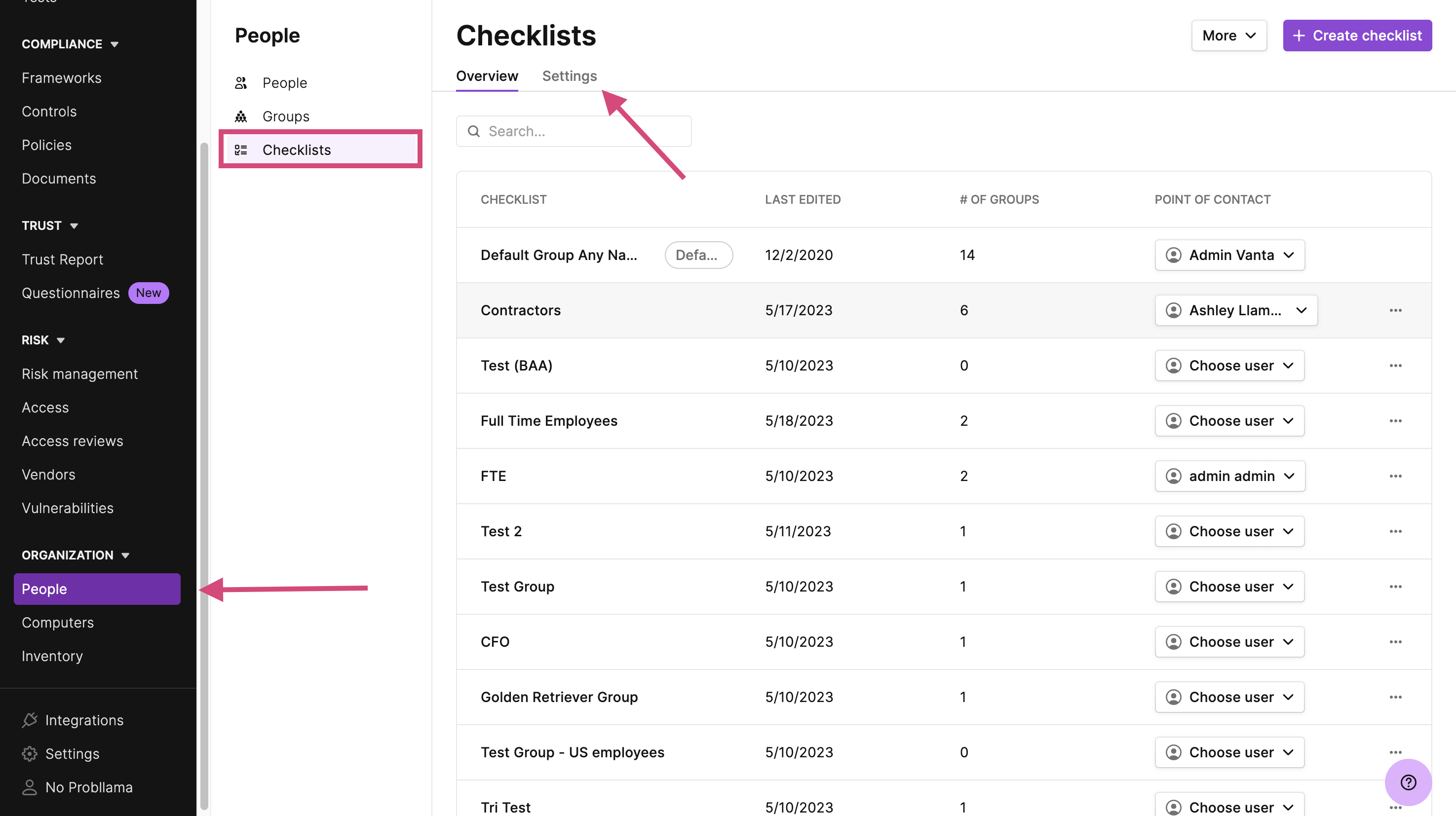 Activate GDPR training from the onboarding tasks section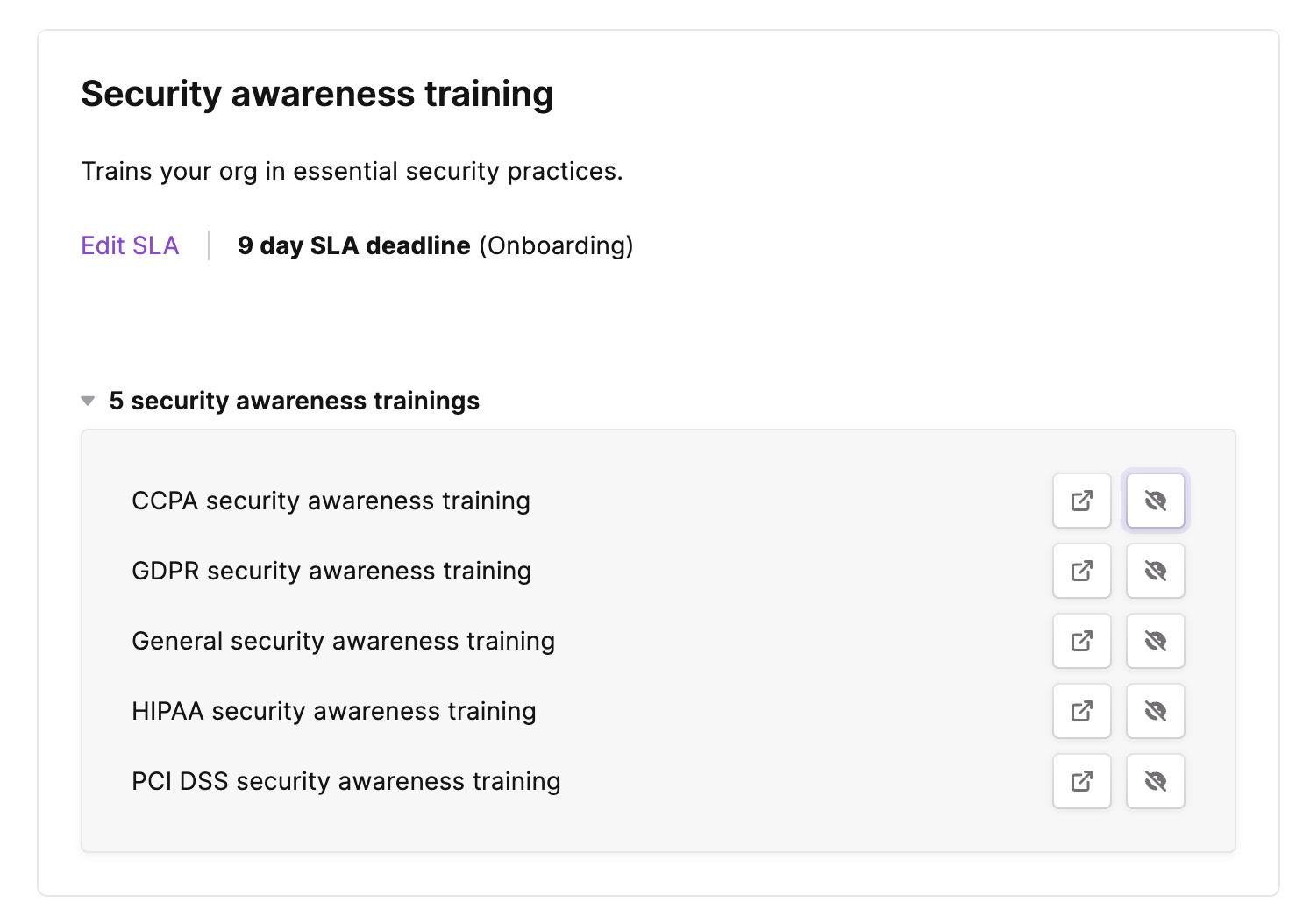 Note that email reminders to your employees to complete training modules will be based on your current SLA for onboarding tasks.