Connecting Azure
Go to the

Connections

page and select

Connect

Click

Add

next to Azure.

Complete the prompt and click App Registration to navigate to Azure Active Directory.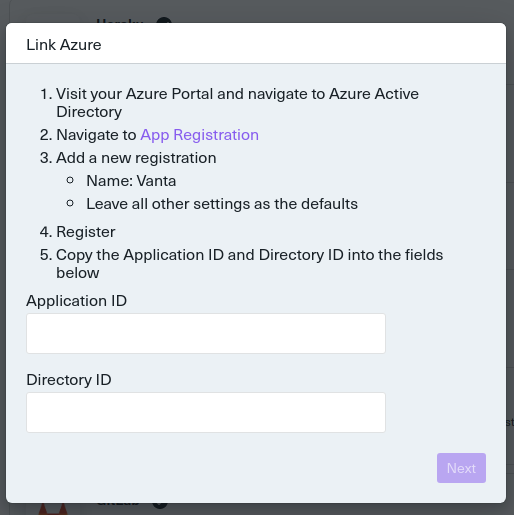 In Azure, search for and select App registrations.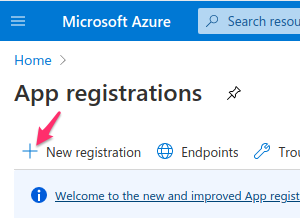 Name the new application Vanta and click Register at the bottom of the page.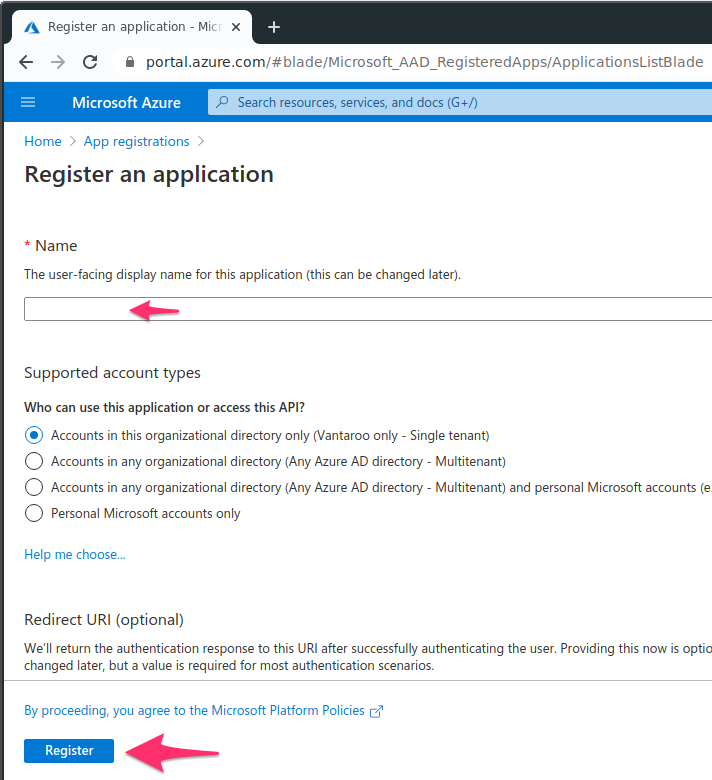 Next, create the client secret.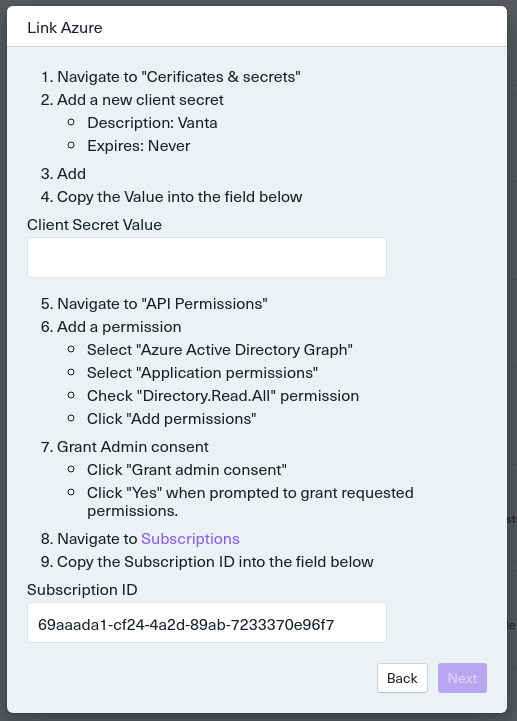 In Azure, navigate to Certificates & secrets. Add a client secret with the description Vanta and select Never for the expiration
Click Add.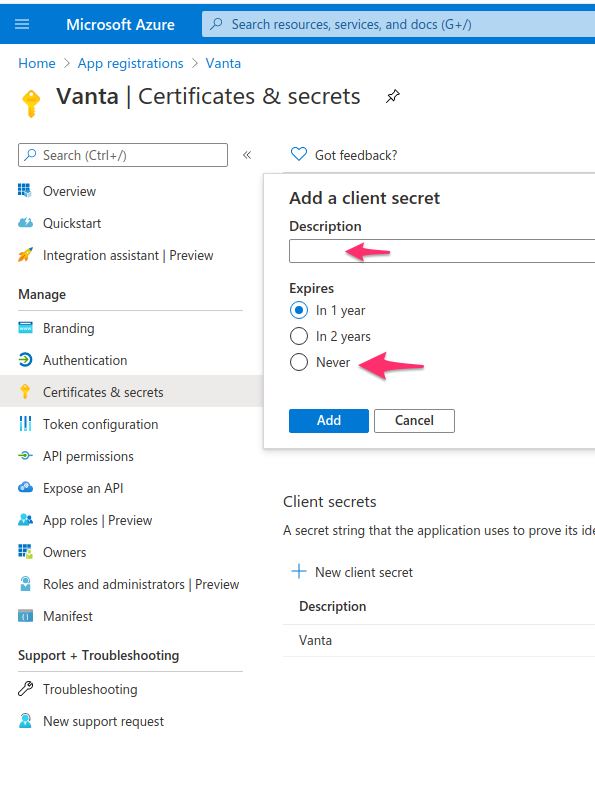 Next, in Azure navigate to API Permissions.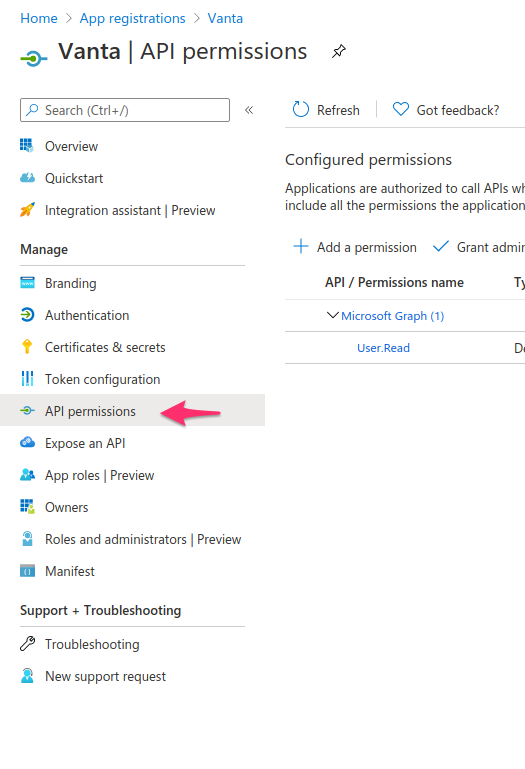 Select Azure Active Directory Graph.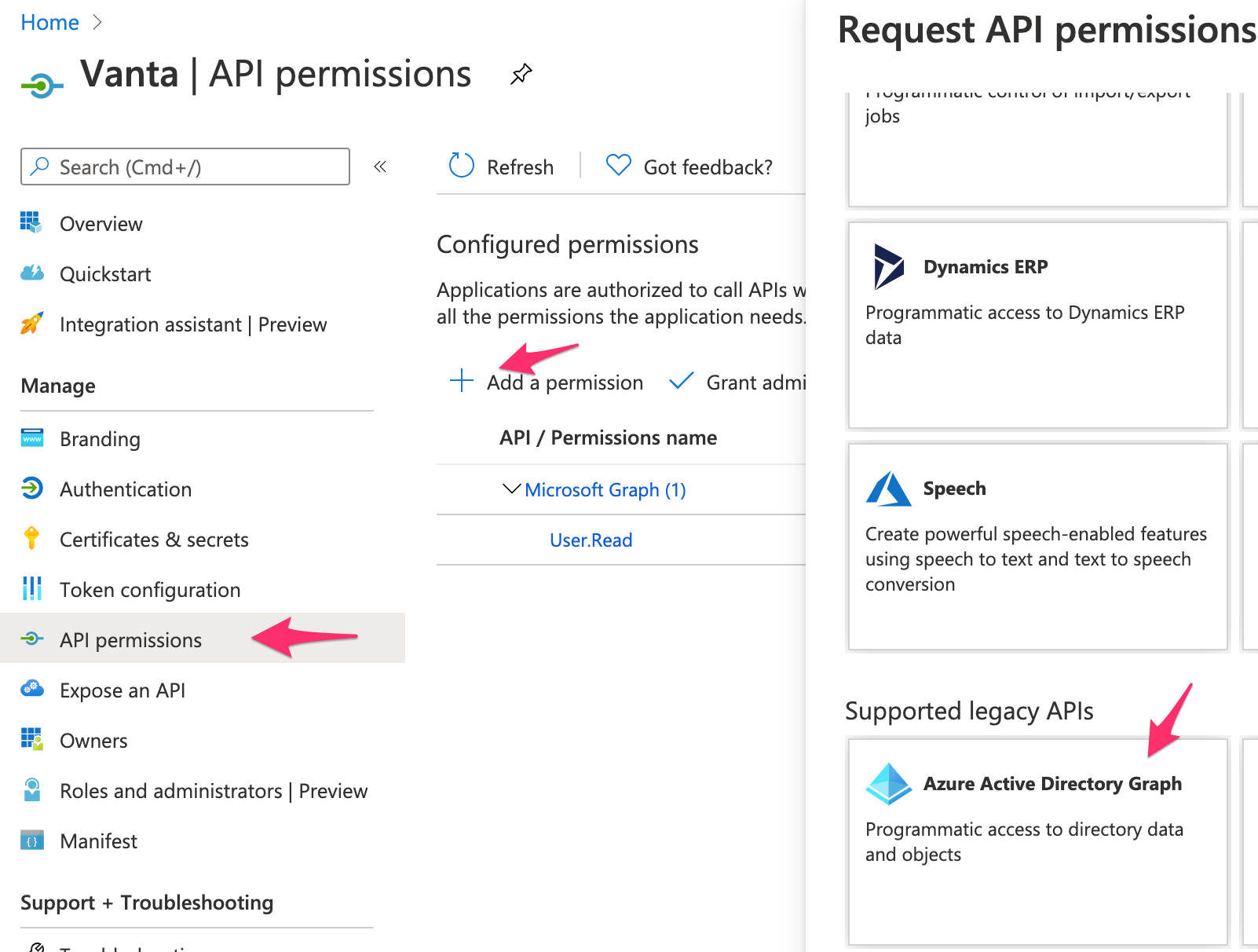 Select Application Permissions.

Check Directory.Read.All permission.


Click Grant admin consent, and click Yes when prompted to grant requested permissions.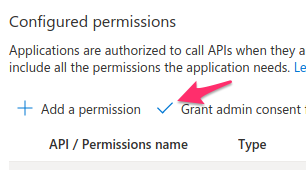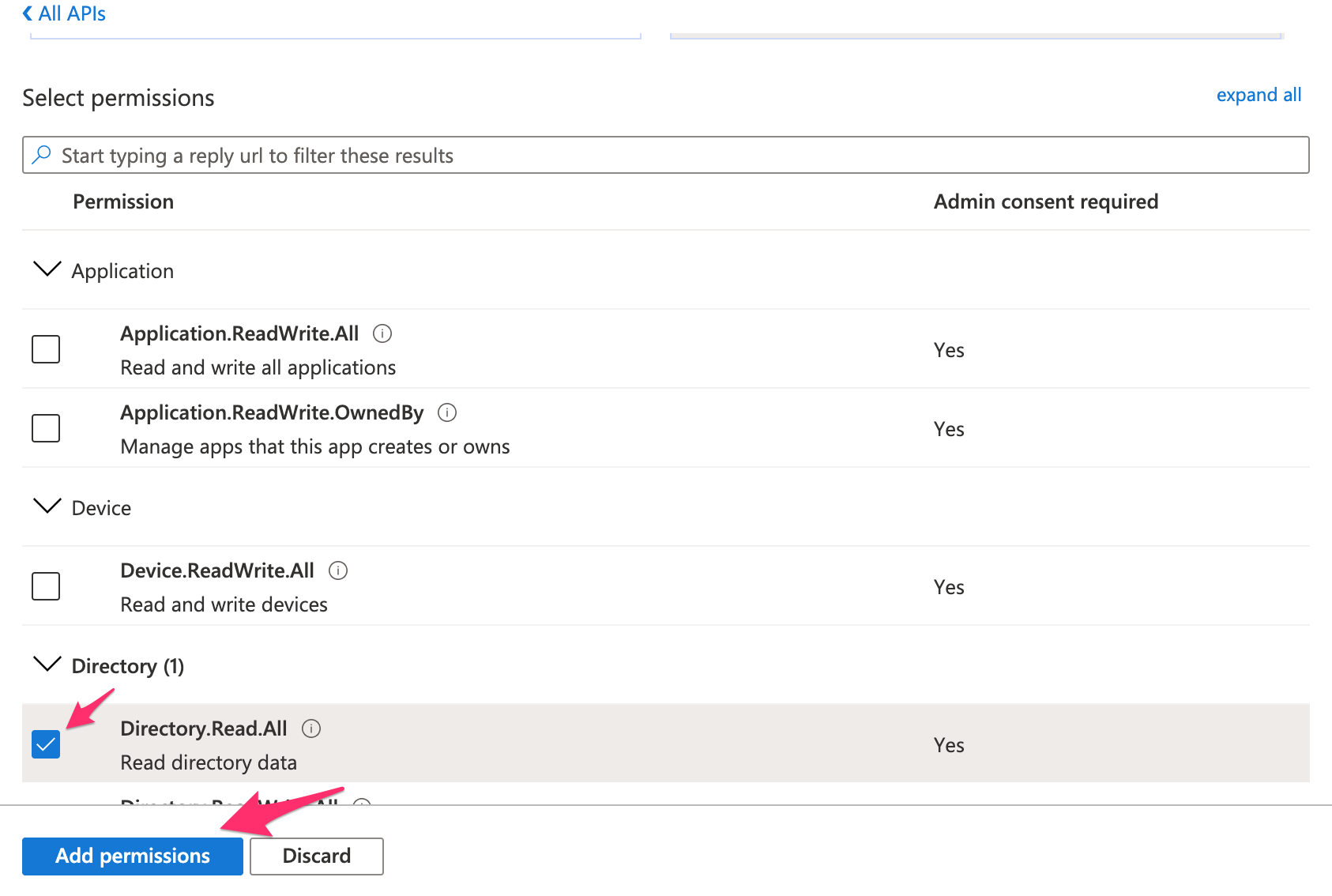 In Azure, navigate to Subscriptions.

9. Copy the subscription ID and enter it into the field in the prompt in Vanta, then click Next.

Create the role assignment. Follow the prompt.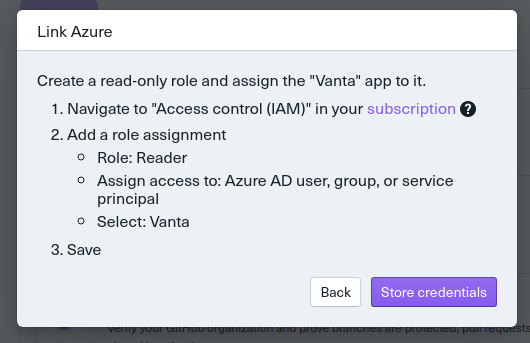 In Azure, create a read-only role and assign the Vanta app to it. Navigate to Access control (IAM) in your subscription and click Add to add a role assignment.
Add a role assignment, with the role Reader, Assign access to Azure AD user, group, or service principal.
Select Vanta & Save.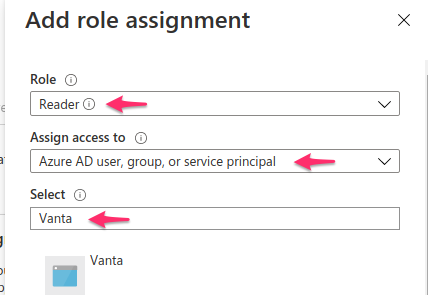 Select Store credentials on the prompt in Vanta. If the connection is complete, a successful connection notification will display. If there are errors, an error message will display. Please note, it may take a few moments for the changes to register after selecting Store credentials. You may need to try this more than once if you receive an error message initially.
Error message:

Success notification: