If you need to uninstall the Vanta agent on one of your devices, follow these instructions based on the machine's Operating System (OS).
macOS
Open Terminal. To do this, use the search (cmd + space bar) and search for Terminal

Once open copy/paste the command

sudo /usr/local/vanta/vanta-cli uninstall

Press enter. You'll be prompted to enter your password (This is the password you use to open your computer or install applications.)
Note: You will not see active typing, but the text is being captured.

It is now uninstalled
Windows
Stop any tasks associated with the Vanta Agent. You can do this by opening the task manager, either by pressing Ctrl + Shift + Esc or by clicking the taskbar and selecting Task Manager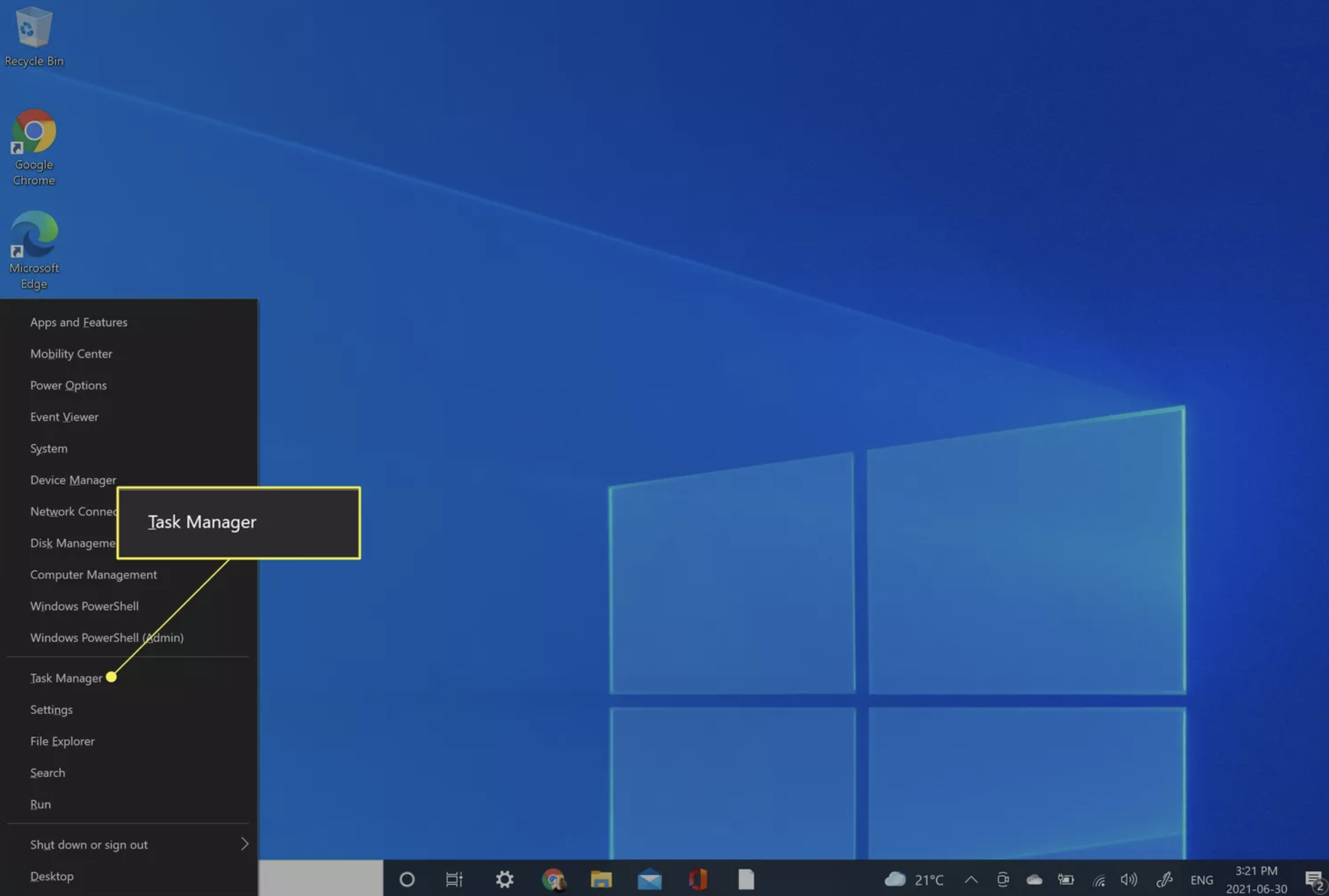 Select any Vanta Agent tasks and click end task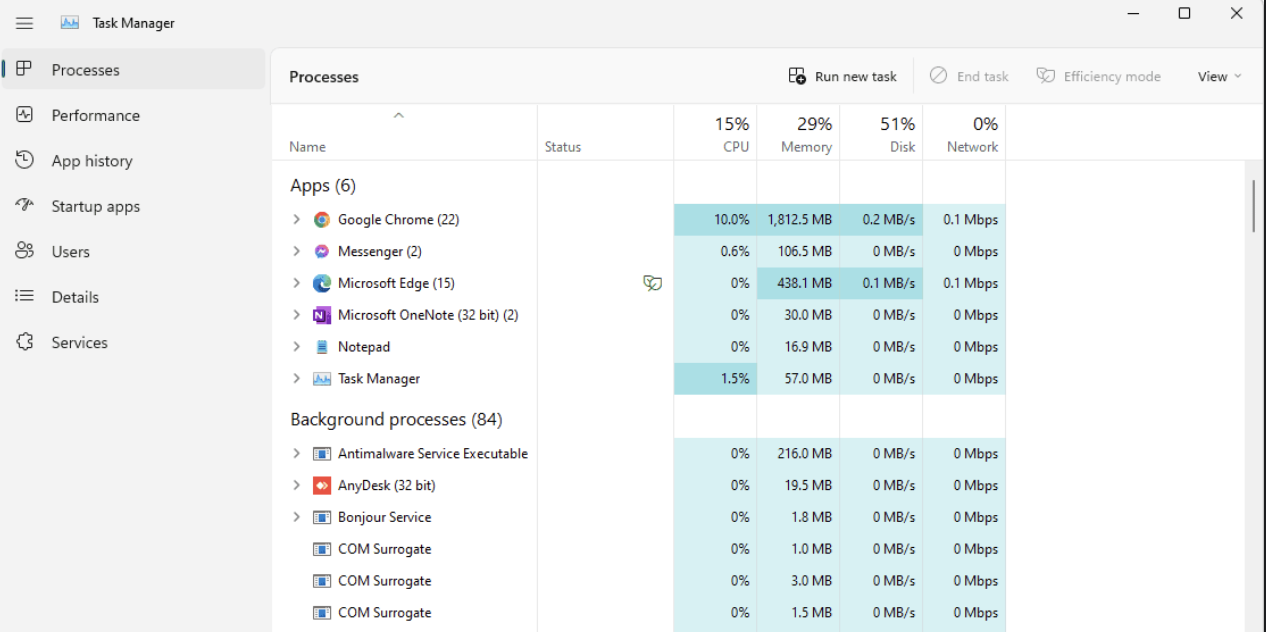 Go to Apps & features, search for Vanta, and click on the Uninstall button.
Delete the files in the Vanta folder from this location C:\ProgramData\Vanta.
If you wish to uninstall the agent through Powershell, check out the following article:

Uninstalling The Vanta Agent Windows Powershell
Linux
Open the command line, and copy/paste

sudo vanta-cli uninstall
Removing the device from Vanta
Uninstalling does not remove the agent registration within Vanta. As an admin, you can visit the Computers page to remove the Vanta agent, individually or in bulk.
NOTE: Only do this if the uninstall command did not remove the device from the users profile.
If an administrator does this rather than the uninstall command, that device will permanently be error disabled. Please reach out to support@vanta.com to re-enable the node key to allow for future installs.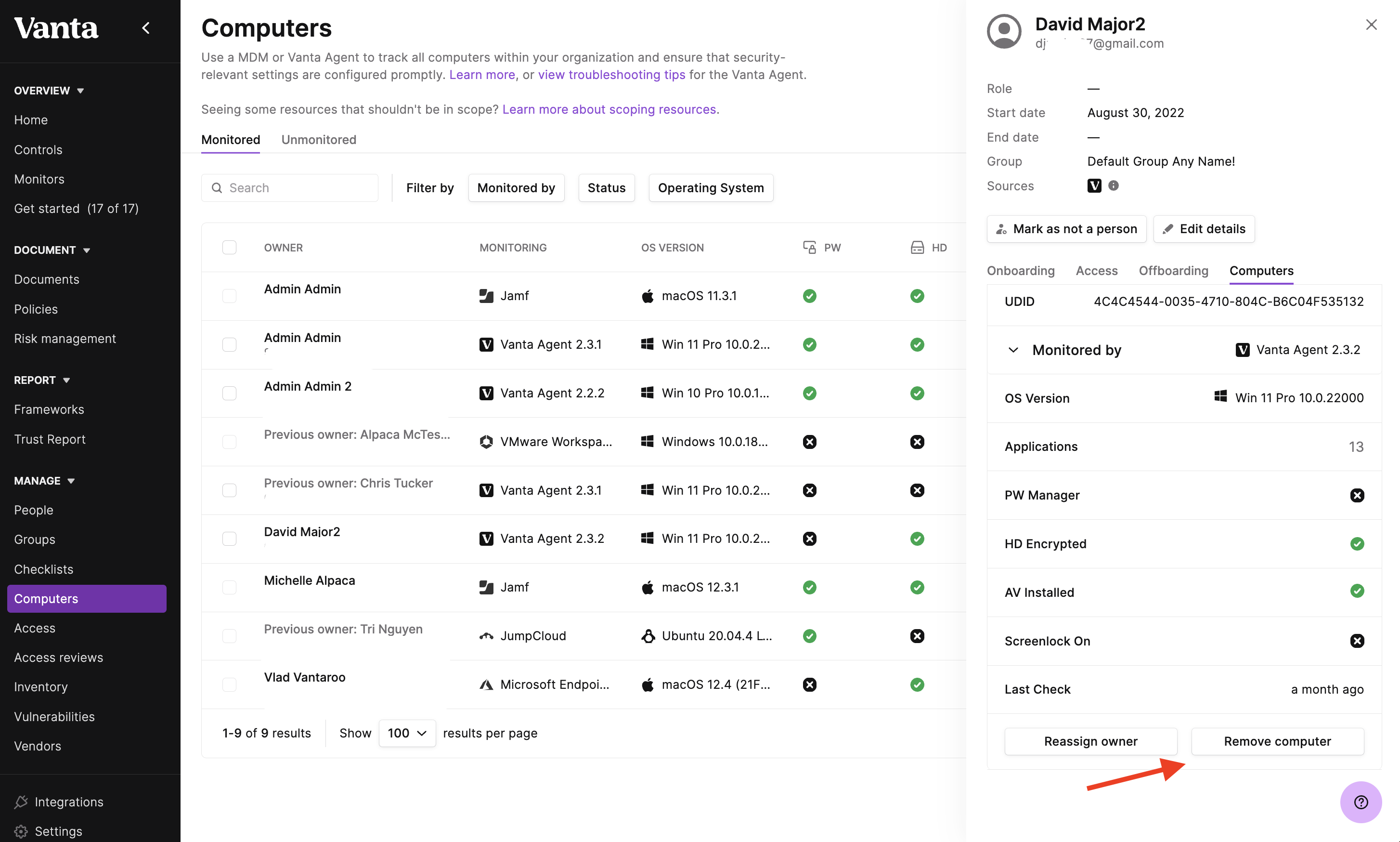 Once an agent is disabled, Vanta will no longer pick up updates for that device through the agent. Monitors/Tests will no longer look at these agents.
Updated