The onboarding statuses and tasks management are managed in Onboarding, but the policies in this tool inform what can be customized on that page.
This is a table that lists all policies, including any custom-added ones.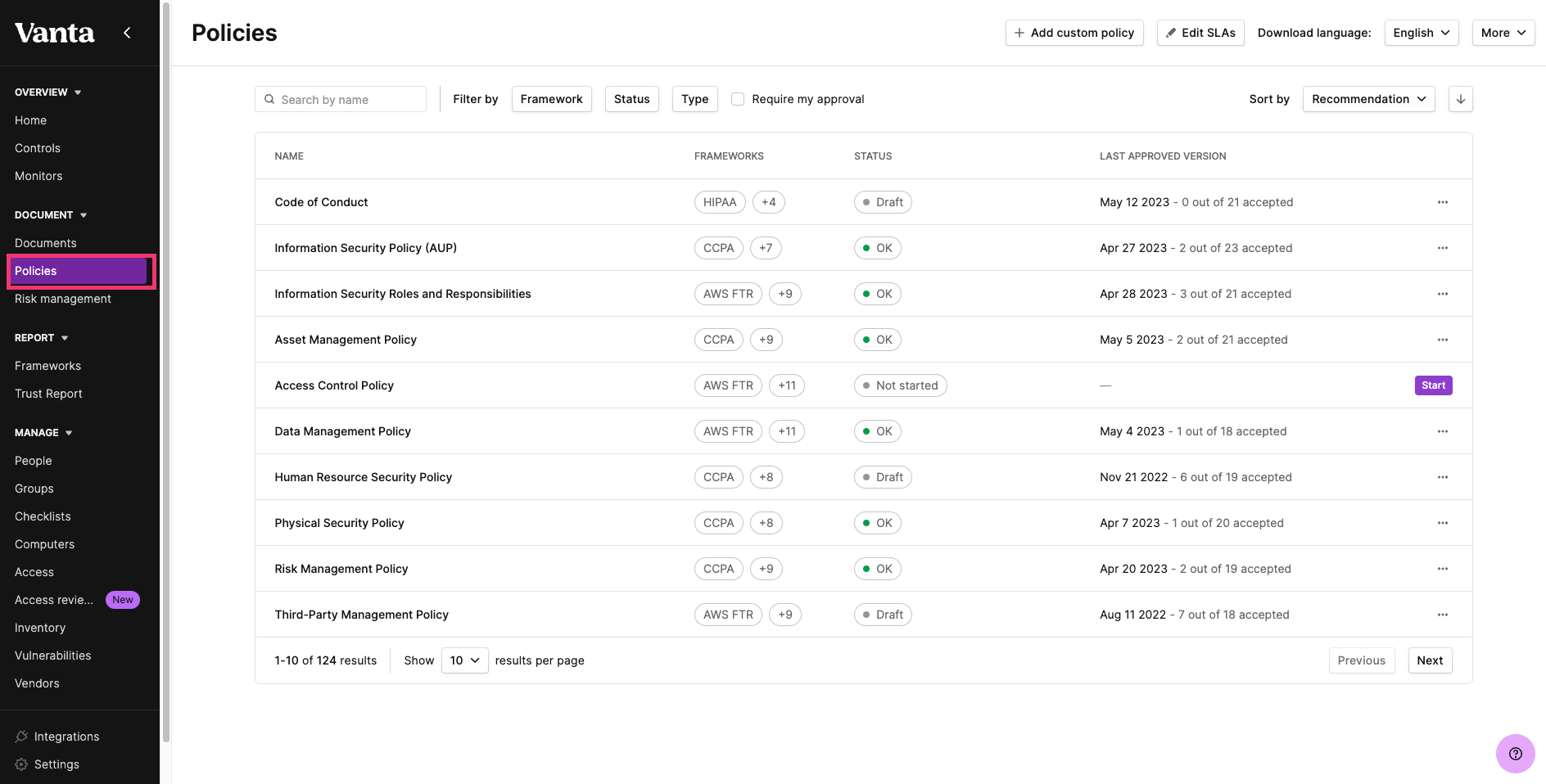 SLAs
If you would like to update or edit the SLAs associated with your policies, this can be done from the Policies page. You can choose a time frame that works for your company or use Vanta's recommendation.
Select Edit SLAs in the top right-hand corner
Choose the SLA you want to adjust from the SLA categories list on the left-hand side of the page.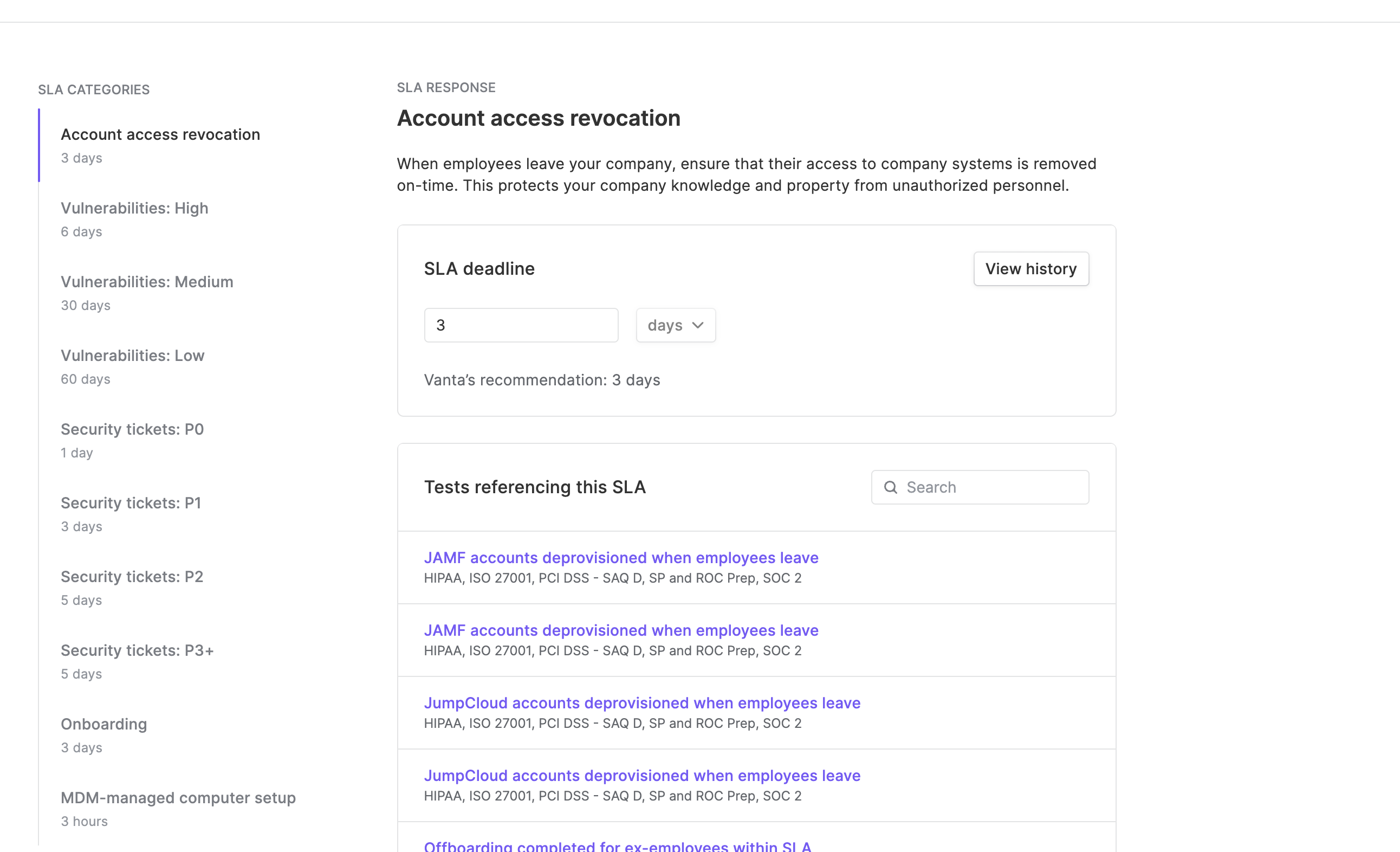 Adjust the length of time for the SLA
If you would like to see the history for the SLA, select View history