The Tests page is your one-stop-shop to understand the list of security items to work on. Use this page to quickly understand your company's security posture and make progress towards becoming compliant.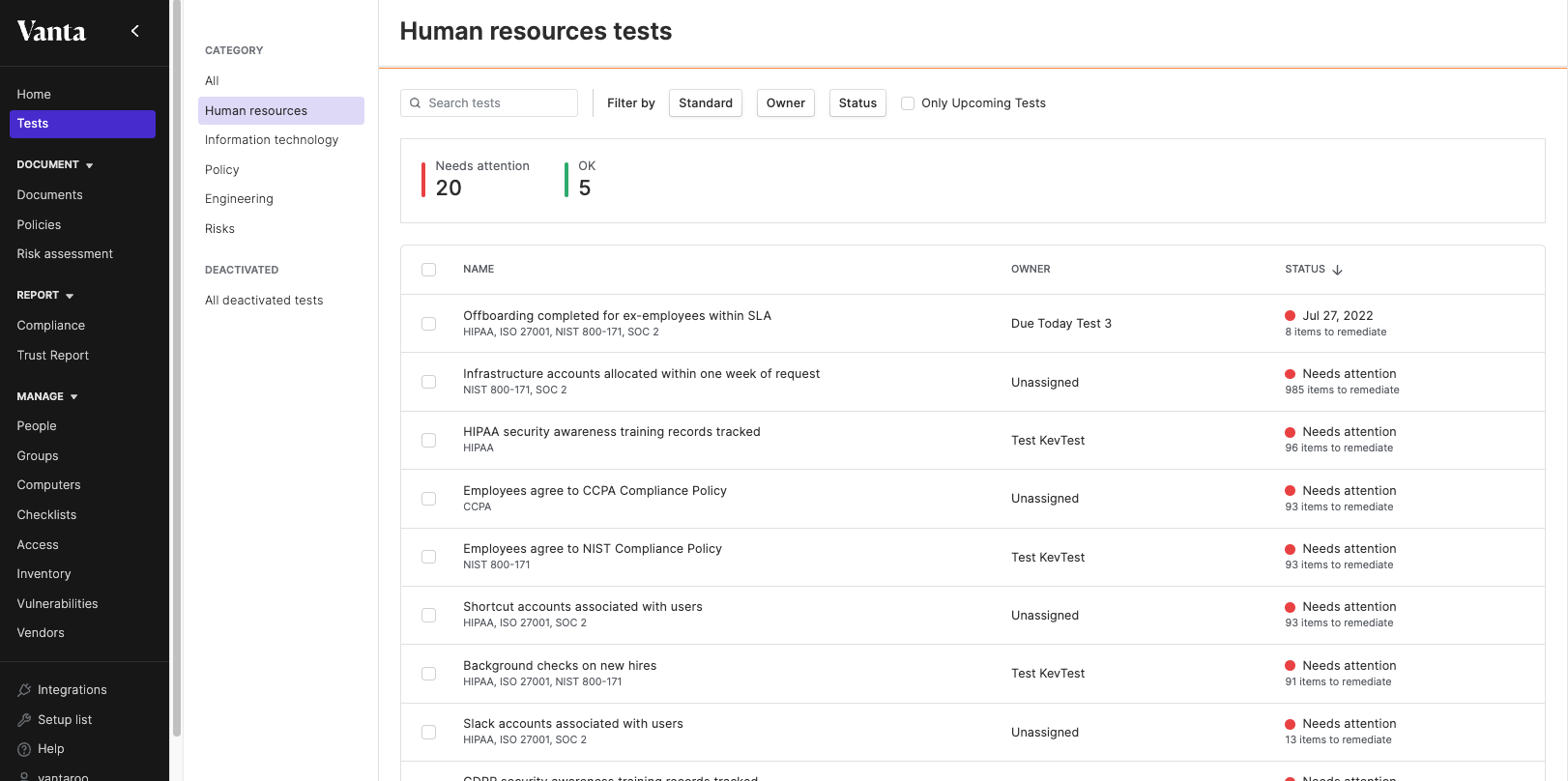 Understanding the Tests Page
Test list
By default, Vanta sorts tests that are most urgent to work on to the top.
On each list, you can search by test name, or filter by status or standard that the test applies. You can also assign tests to different members of your organization.
You can also filter by category: use the sidebar on the left to pick between subject area. Now, your Head of Engineering can focus on one list of action items, while your Head of People can focus on another.
Test details
Click on an individual test to view more detailed test history and guidance on how to address it.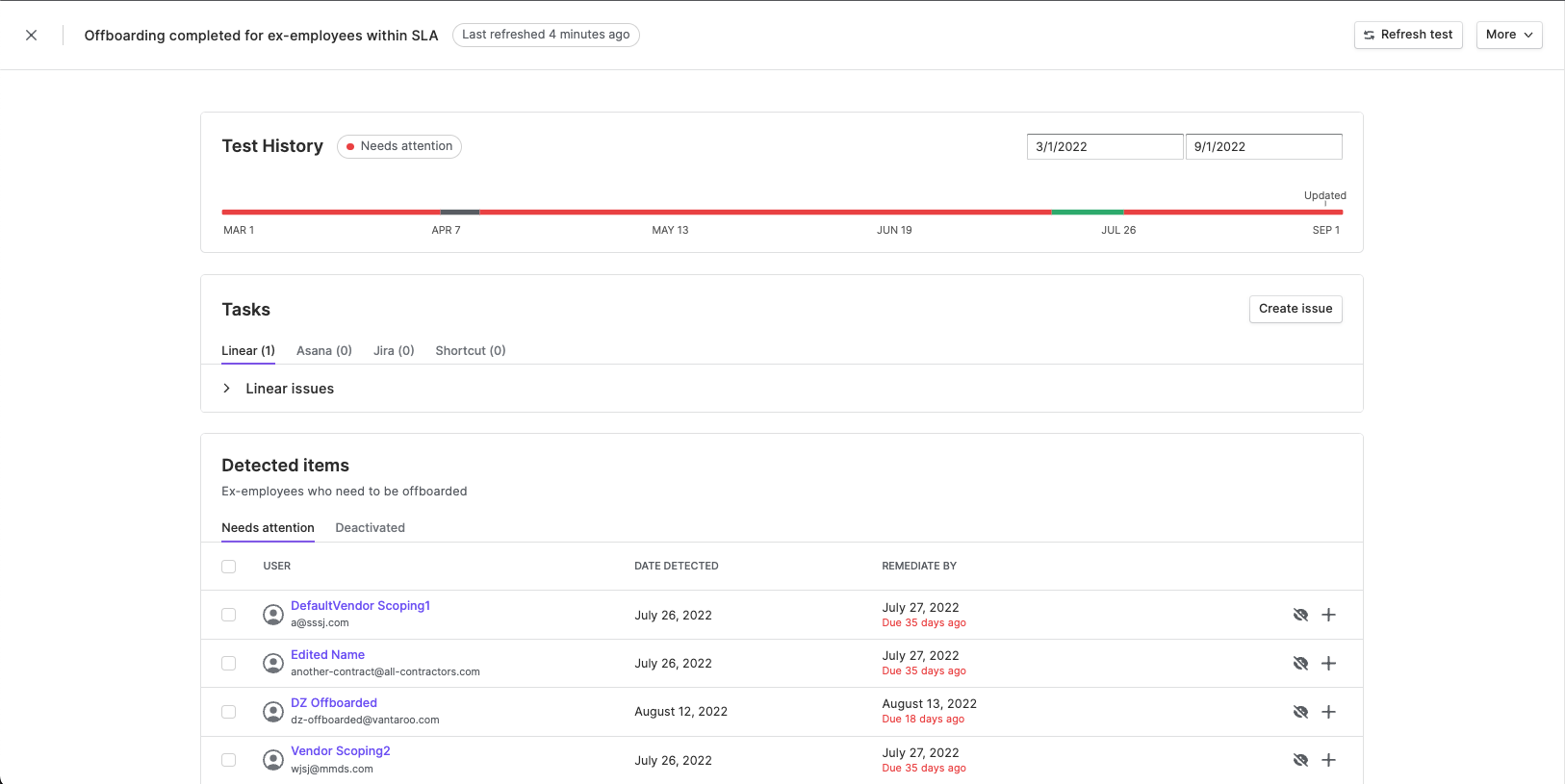 Documents Tab
Vanta automatically collects the vast majority of the evidence you'll need to complete a SOC 2, HIPAA, or ISO 27001. However, there are some additional documents, such as your org chart or privacy policy, that you'll need to provide. We've made it easy to upload these documents and URLs directly to Vanta, so you and your auditor can access everything you'll need to prove compliance in one place.
To do this, navigate to the Documents tab. Here, you'll find a list of the most commonly requested pieces of evidence to upload. Upload your documents, add links, and mark any irrelevant items as inapplicable. Now, all of your automated and uploaded pieces of evidence live within Vanta. Learn more about the Documents Tab.